As weed is legalized and becomes more mainstream, cannabis products seem to be getting "weaker" rather than stronger. This trend toward microdosing and low-THC products is, in part, to appeal to a wider audience of new and inexperienced users. But, it's also helping veteran stoners stay medicated and productive. We took a look at this trend, from low-THC strains of weed to low-dose edibles, and identify some of the best products for microdosing.
Why Microdose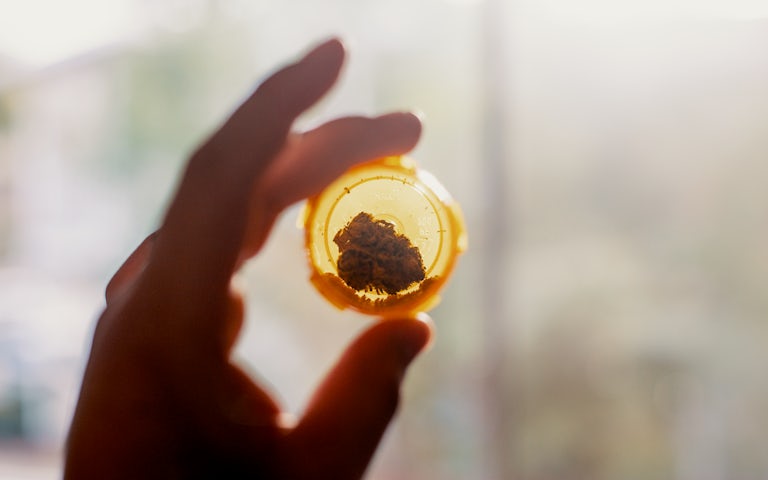 Microdosing is taking over in states where cannabis is legal for adult use, like California and Oregon. In these places, more people are curious about trying weed than ever before. These new users are both older consumers and young people who may have tried weed in college and decided it wasn't for them. New users might not be interested in smoking a joint of Bubba Kush but presented with a 2.5 mg mint at a party, they'll likely accept.
To make cannabis appealing to these inexperienced yet curious users, many smart entrepreneurs are creating microdose products, like Krista Whitely, cannabis industry veteran and Founder of Altitude Products.

"Mainstream consumers are seeking ways to feel better and don't always want to feel high," says Whitley. "Today's consumers are seeking holistic wellness that incorporates seamlessly into their lives and busy Americans don't have time to feel locked into their couch."

These low-dose products aren't getting people "couch-lock" high, but are still helping them unwind. They often make people feel "lighter," more prone to the giggles and munchies without a crazy-paranoid head high that a dose of over 20 mg of THC could give a new user. Let's take a look at some different ways the cannabis industry is moving away from high-THC products and towards microdosing.

Microdosing Edibles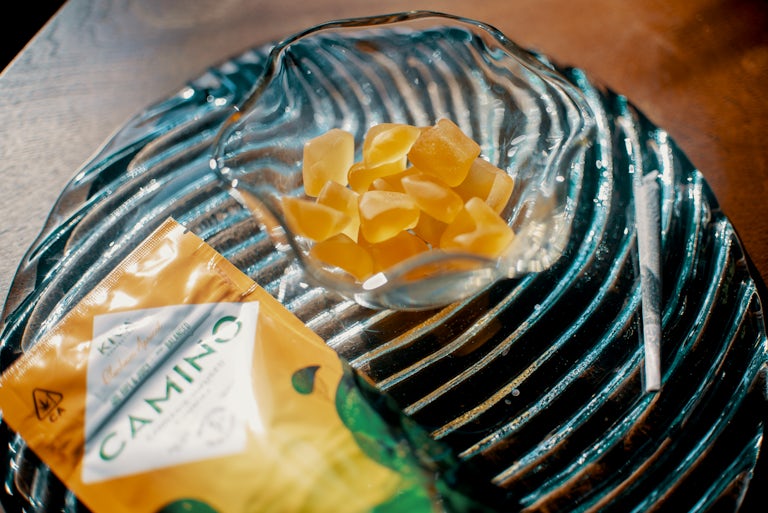 Microdosing edibles is one of the most obvious ways low-dose products are becoming dominant. In fact, to be compliant with California regulations, edibles must basically be microdosed anyway. For the adult use market, a package of edibles cannot exceed 100 mg and a serving cannot exceed 10 mg. Many products like Kiva's Petra mints contain a mere 2.5 mg of THC per serving.
Not only do microdosed mints or lollipops provide a subtle, chill buzz, but because they absorb into your system from the mouth rather than the liver, they kick in fast.
"The worst thing that can happen for our industry is over medication because we lose the opportunity to demonstrate effective plant medicine," says Whitely. "Including only microdosed products in our boxes helps our consumers to understand that it isn't about consuming large quantities, but finding the optimal dosage for the effect the consumer is looking to achieve."
Best Strain for Microdosing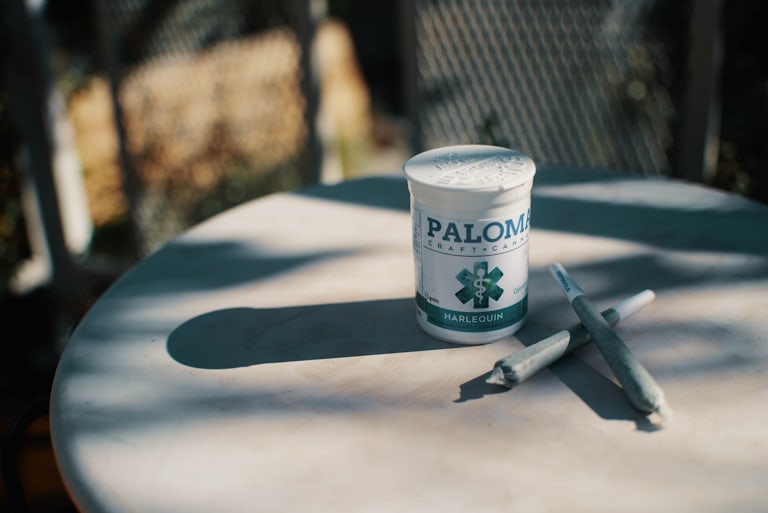 Traditionally, cannabis cultivators would do anything to make sure their plants had the highest percent of THC possible. But as this trend toward microdosing and less psychoactive weed becomes more dominant, many growers are experimenting with strains that have more equal ratios of CBD to THC.

Ratios like 1:1 CBD:THC are lauded by consumers looking for relief from anxiety, depression, and chronic pain, as well as mainstream consumers who want to relax but don't want to get "too high." Strains like Harlequin and Mai Thai Cookies are in high demand for their 1:1 ratios, which provide users with a mellow, manageable high. Only five years ago, growers in the U.S. would be embarrassed by a strain with only eight to 12 percent THC, but now, they can be extremely valuable, especially if the strain has high levels of CBD.

Some brands are even taking the microdosing trend to flower by selling "mini" prerolls. Rather than having a whole gram of weed in one joint, brands like Island are selling mini prerolls with only half a gram of weed. Island, in particular, even sells these minis in strains with different ratios of CBD:THC, including 1:1 and 28:1.

Consumers in legal states are beginning to pivot away from buying cannabis flower and are opting for "ready to use" products, like vape pens and prerolls instead. According to the latest Eaze State of Cannabis Report, flower sales are at an all-time low in California, while vaporizer and preroll sales now make up the majority of the market for the first time. Not to mention, CBD sales in these states have also skyrocketed in the past couple of years and the number of CBD choices has quadrupled.
Best Vaporizer for Microdosing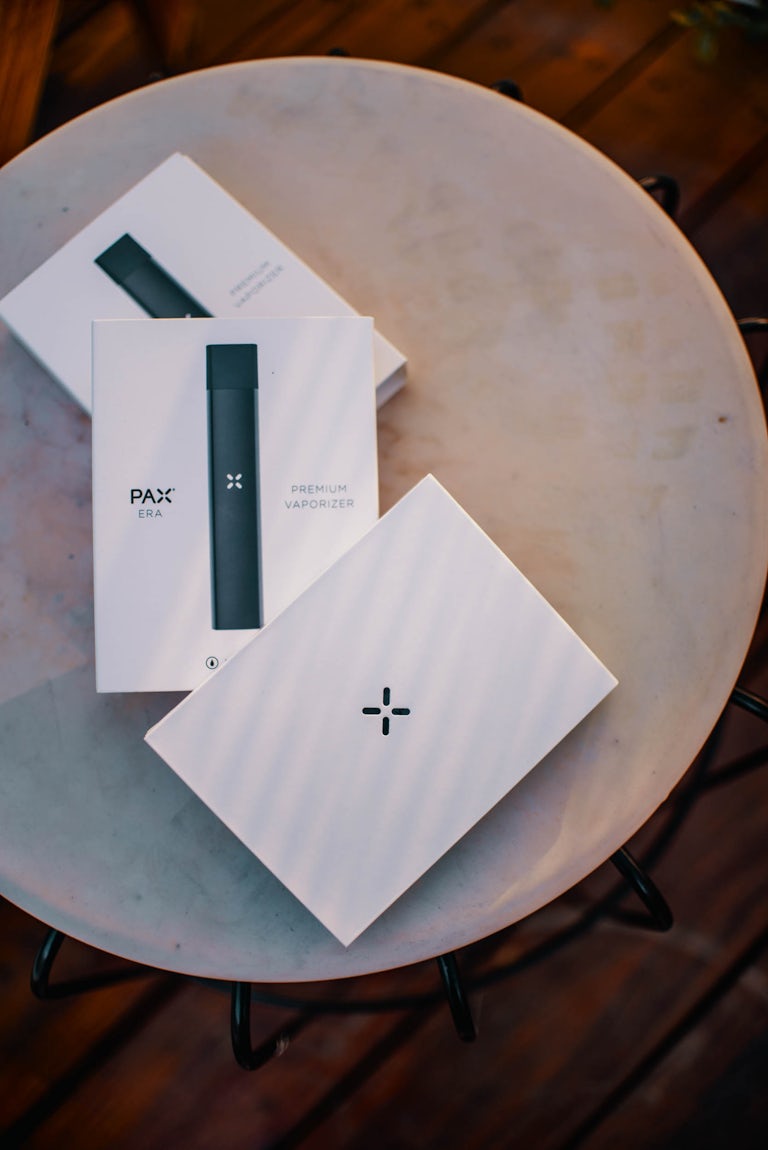 As flower sales continue to fall, vape pens continue to increase in popularity. Many long-time cannabis consumers in legal states are switching to vaping altogether for the health benefits, convenience, and cost. Plus, microdosing is easier with vape pens than with traditional flower. One sip from a vape pen can keep consumers (experienced or not) comfortable and productive for hours, but smoking a joint or pipe can be harder to dose.
Many vape pen cartridge companies have caught onto the low-dose and 1:1 trend as well. Brands like Legion of Bloom have released four different 1:1 vape cartridges, all named after the "experience" they're meant to invoke. Other brands, like Aura, have come out with vapes in a variety of ratios, like 1:1, 3:1, and 24:1 CBD:THC.

Some companies are skipping the THC completely and producing CBD only vapes, like Select CBD. While Select makes high THC vape cartridges available in legal states, they also make a variety of CBD only vapes that can be shipped to all 50 states.
The Best Products For Microdosing Weed
You can microdose in many ways with weed, from edibles to vaping to drinkables. Smoking is tricky unless you know how much THC and or CBD is in your bud, but even then it's hard to say how much you're ingesting with each bowl, blunt, etc. For those who are new to microdosing or want to make sure they're doing it right, these products make it easy: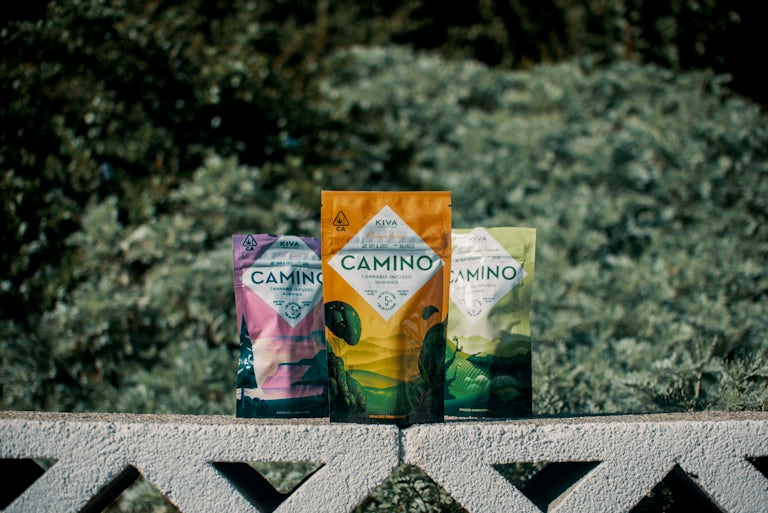 Camino Gummies by edible weed brand Kiva Confections are tasty low-dose confections for microdosing. Three of their flavors—Pineapple Habanero, Blenheim Apricot, and Wild Berry— have just 5 mg of THC per gummy, perfect for laying back without knocking yourself over. They also have their Sparkling Pear gummies, which combine 2 mg of THC with 6 mg of CBD in each gummy. That way, the CBD will counteract any anxiety that you may face from the THC, but you'll still catch a mildly euphoric buzz. You can read more about how CBD works against the adverse side effects of THC here.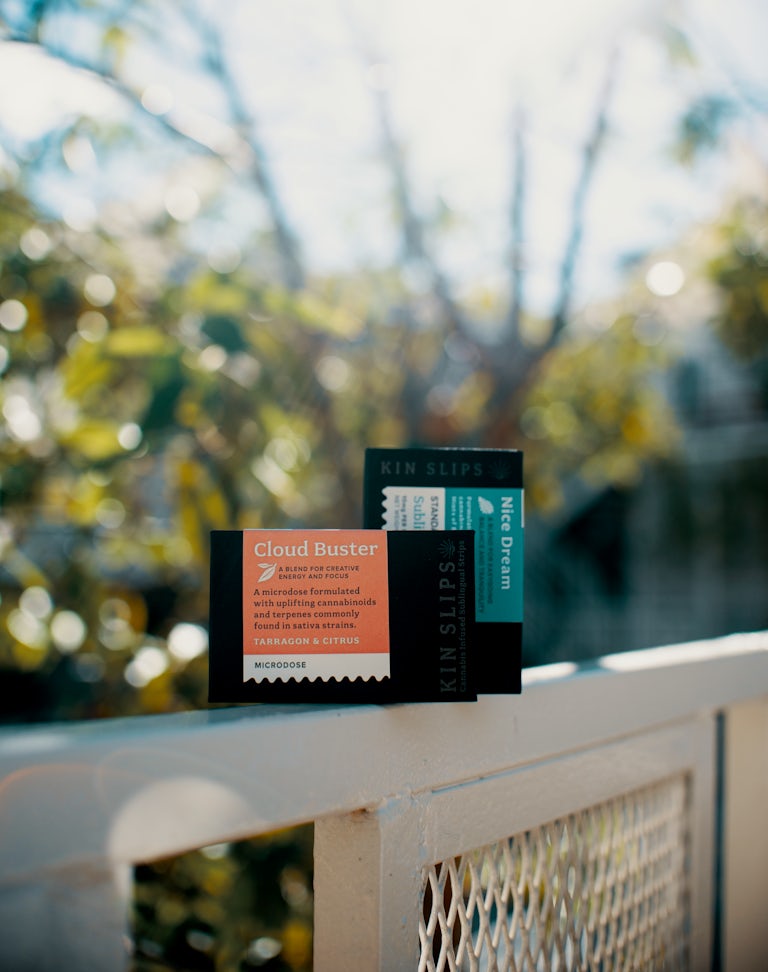 Kin Slips are kind of like Listerine breath strips except not as strong. Available in Cloud Buster for creative energy (5, 10, or 20 mg), Nice Dream for balance and tranquility (10 or 20 mg), and Park Life for relief and comfort (10 mg CBD + 1 mg THC), these sublingual strips aren't just low-dose, but also discreet. You can easily slip one under the tongue while on the go. Plus, they're 100% natural and delicious.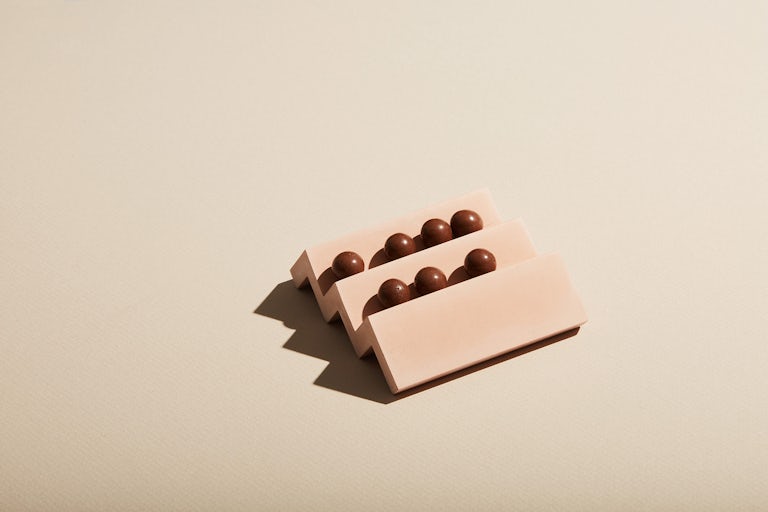 Go Beans by 1906 are the perfect dose of get-up-and-go. These chocolate-covered coffee beans contain just 5 mg of THC and 5 mg of CBD per bean and come lightly caffeinated to boost both your alertness and your motivation. They rest inside of a nifty and convenient container that makes them easy to access right from your purse or pocket on your way out the door in the morning, or mid-afternoon when you need a pick-me-up.
Mr. Moxey's Mints prove that a little weed goes a long way. There are 5 varieties, including CBD Peppermint and CBD Ginger (5 mg CBD and 1 mg THC); Balance Peppermint for mind and body support, stamina, and clarity (5 mg CBD and THC); Relaxing Cinnamon for tension and anxiety relief (5 mg THC); and Energizing Peppermint for stamina and clarity (5 mg THC). Moreover, they come inside of a tin package just as if they were Altoids. Talk about stealthy.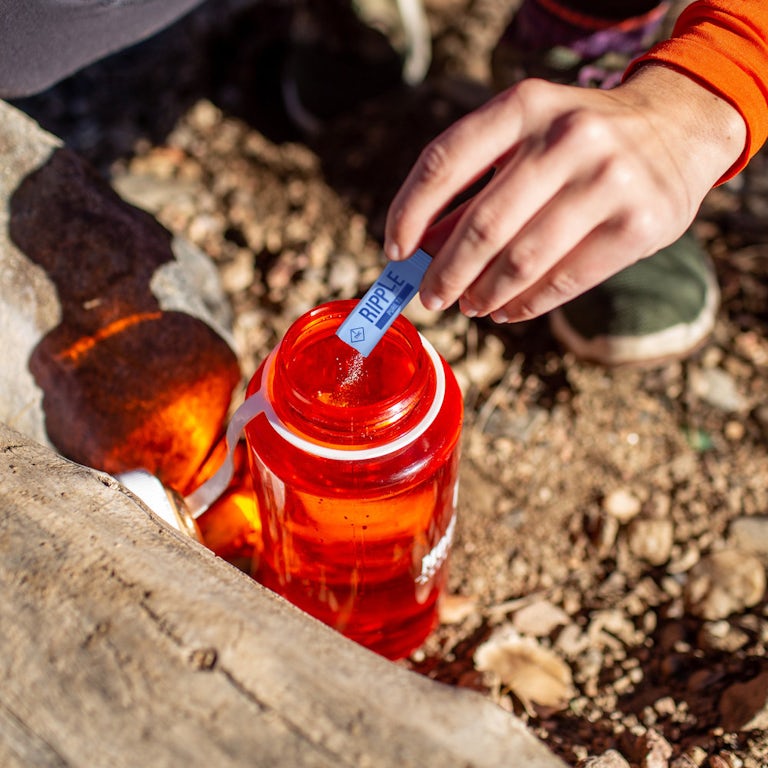 With Ripple Dissolvables from Stillwater Brands, you can turn any food or bevy into an edible with a manageable dose. Ripple Dissolvables come in three types: Pure 10 with 10 mg of THC per pack, Relief 20:1 with 10 mg CBD and .5 mg of THC, and Balanced 5 with 5 mg of CBD and THC. All you do to reap their effects is to rip them open and pour the dissolvable, calorie-free cannabis into your favorite drink or mix with your favorite meal. You can have infused tacos, milkshakes, salad dressings, juices—you name it—with no added weed taste.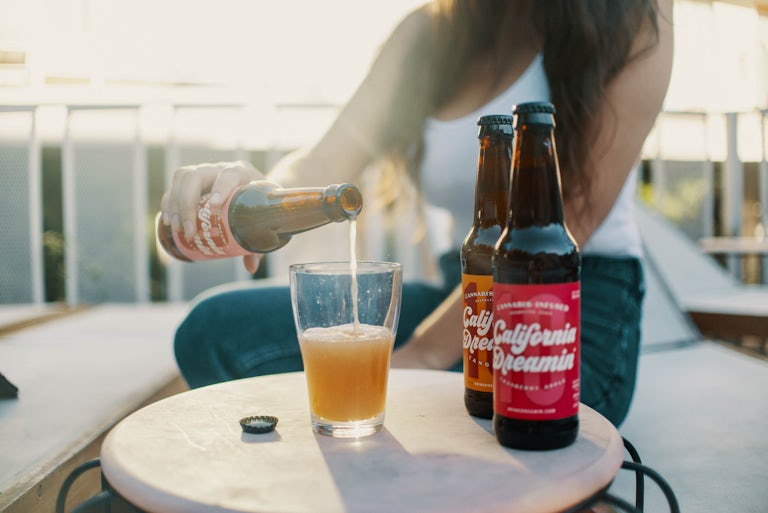 Microdosing isn't limited to edibles. You can also use drinkables like California Dreamin', a low-dose cannabis soda that gives you all the same pleasures as sipping on a beer without the alcohol and hangover. California Dreamin' is a social bevy with fruit juice, carbonation, and only 10 mg of THC. Available in Cranberry Apple, Pomegranate, Tangerine, and Grapefruit, these drinks are great for catching a slight buzz with friends, especially on a hot summer's day.
Aura CBD
Every high you get from Aura CBD is a good high. These THC/CBD cartridges contain different doses, but each delivers only moderate psychoactive effects. Their Essential 24:1 formula has 480 mg of CBD and 20 mg of THC. It makes you feel comfortable and at ease, while the GLOW 3:1 (375 mg of CBD and 125 mg of THC) and the ASCEND 1:1 formula (250 mg of CBD and THC) help you relax and get you pleasantly lifted at the same time.
Be discreet and precise when you consume your favorite herb with CBDLuxe Inhalers. Available in BE Clear for a clear head (7:1 CBD: THC), BE Alert for energy and alertness (1:1 CBD: THC), and BE Calm for relaxation and pain relief (1:7 CBD: THC), these inhalers deliver an exact 8 mg dose of cannabis per puff and are scent-free. Moreover, they're made using non-GMO organic certified terpenes for added health benefits.
Mother & Clone Sublingual Nano Spray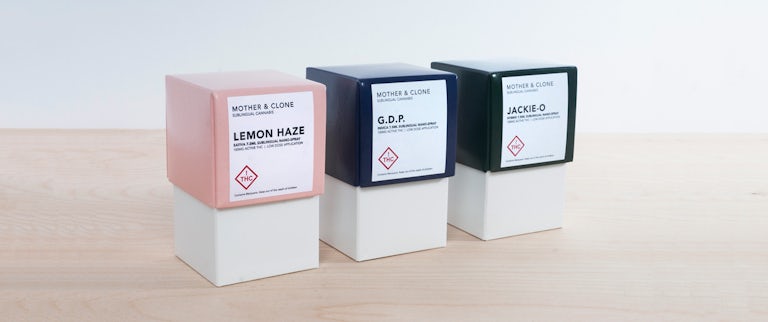 For effects that won't last all afternoon, Mother & Clone Sublingual Nano Sprays couldn't be more ideal. They release 2.5 mg of THC to start and allow you to work your way up. All three kinds—Lemon Haze (Sativa), Jackie-O (Hybrid), and G.D.P. (Indica)—are artificial flavor and calorie-free and come in convenient, portable packaging, making them suitable for on-the-move consumption. You'll notice their effects in just 60 seconds, which last for only about an hour. That makes finding your right dose and avoiding an extreme high as easy as it gets.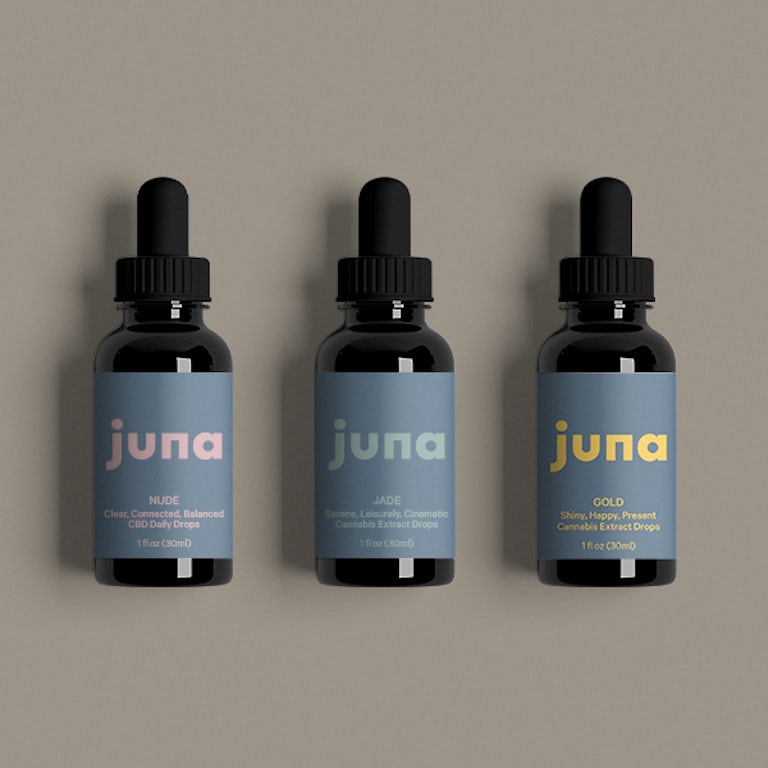 Juna Drops remove the guesswork from finding your ideal dose. The dosage clearly states that you get 5 mg THC per 1 mL dropper with the Gold Drops, and 2.5 mg THC and CBD per 1 mL dropper with the Jade Drops. Another perk with these drops is that you can add them to drinks, food, cocktails, and more. The Gold Drops provide a boost of energy while the Jade Drops keep you calm, cool, and collected. Regardless of which you choose, neither contain any chemicals, herbicides, gluten, or sugar, and they're non-GMO to boot.