Instead of sipping on some beer at your next party, why not try a cannabis cocktail? Cannabis is generally recognized as a safer alternative to alcohol and, now, enjoying your favorite herb has just gotten easier. There is big interest a-brewing in cannabis-infused beverages. As an agricultural crop, the herb has a lot to offer the culinary scene. Infused juices, coffees, sodas, and more are among the hot-ticket items at dispensaries this year. But, are weed drinks really that different than smoking? Here's everything you need to know about your new favorite social lubricant.
What are Weed Drinks?
Technically speaking, weed drinks are tinctures or alcohol-based elixirs containing a dissolved drug inside of them. Tinctures have heaps of beneficial properties, like aiding skin fissures or acting as a disinfectant. They've been around for centuries and are particularly popular due to their elongated shelf-life. Most tinctures are consumed orally, though many are also applied externally as well.
Though weed drinks are somewhat of a recent phenomenon, cannabis tinctures have an established history. They were included in American, Australian, and British Pharmacopoeias within the last century, but have been removed from each within the previous 70 years due to concerns about their psychoactive effects.
But fortunately, cannabis tinctures are still around. They're sometimes referred to by their colloquial names, like "green dragon," "golden dragon" or "dragon's breath," for instance.
So what happens when you combine a cannabis tincture with any beverage? The endless, exciting possibilities for weed drinks.
The Steady Rise of Weed Drinks in Canada and America
The budding market for weed drinks is attracting some major contenders. With cannabis now legal in Canada, beer giants are hoping they won't be left out. Constellation Brands, one of the largest beer importers on the planet, has been hinting at plans to sell cannabis-infused alcohol for quite some time now. After a small shift in the company's top ranks, Constellation has finally elaborated on how they plan to roll out their pot bottles.
"Our goal with this organization is to work collaboratively to both understand the cannabis business," said Bill Newlands, Constellation Brands' new president, "but also develop unique cannabis-based beverages that will be available around the world as legalities prove those to be an option."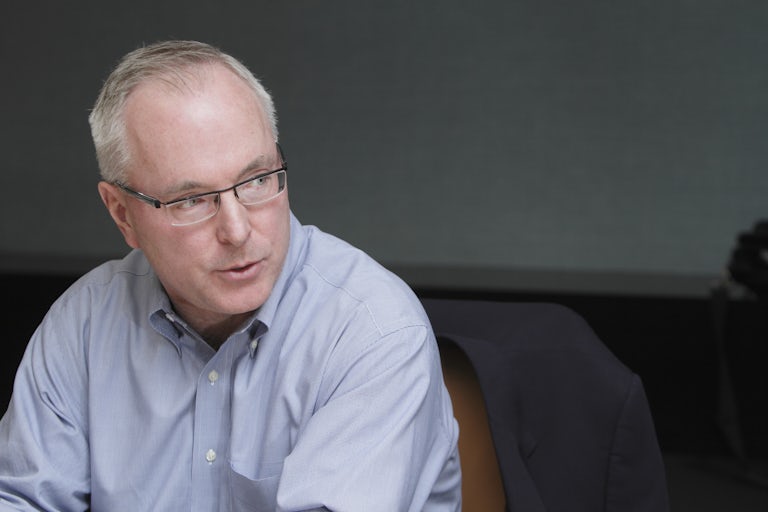 Newlands estimates that cannabis will be a $50 billion business in the United States, about half the size of the beer market. Newlands won't move Constellation Brands, the sellers of Corona, to sell any cannabis products in the U.S. until it is legal on every level of government. 
Last year, Constellation Brands invested $200 million into Canopy Growth Corp., one of the largest cannabis groups in Canada. While Canadians can now smoke recreational weed, both Constellation and Canopy recognize that edibles won't be available until 2019 at the earliest.
Edibles have become something of a contentious topic in the great white north. The Canadian government is still hashing out their legislation around edibles, which are harder to label for THC content than pot alone. Until then, the two companies will be doing research and development on cold cannabis brews.
"This is very consistent with what our organization has done historically," said Newlands, "which is to identify, meet and stay ahead of evolving consumer trends."
Staying ahead of trends makes Newlands a tip-top businessman. After all, consumers are onto something with cannabis drinkables. Drinking your herb provides an alternative to smoking, which is not a welcome activity in many social situations. Yet, that's not the only reason to try an infused beverage. As it turns out, sipping on your bud provides a down-right different cannabis experience.
Drinking Weed: How Different is Your High?
Get ready for a strong experience. Cannabis beverages are more similar to traditional edibles than they are to smoked herb or concentrates. When you sip on cannabis-infused drinks, the beverage travels to the stomach and into the small intestine.
The small intestine is the primary location where nutrients are absorbed into the body. Once your beverage of choice makes it into the small intestine, your drink mixes with gastric juices and enzymes. After some processing, cannabis compounds and other nutrients are absorbed into the digestive tract.
Normally, fatty molecules like oils travel from the small intestine into the lymphatic system instead of the bloodstream. The psychoactive oils in cannabis, however, are small enough to be absorbed through the small intestine directly into the bloodstream under some conditions. Once absorbed into the bloodstream, they make their way into the liver for processing. That's where the fun starts.
Cannabis Drinks Give You a Stronger High
Drinking marijuana actually provides a more potent experience than simply puffing on your vape or taking a hit of a joint. The liver will convert some THC into a more psychoactive version of the compound, called 11-hydroxy-THC. While substantial research on 11-hydroxy-THC is lacking, early studies suggest that the compound can produce a stronger high than the molecule you find on your standard bud.  
There are a few caveats to this, however. Depending on your genes, there are variations in how well you process THC and other substances. So, some people might not experience a strong effect from edibles. When the liver does successfully convert THC to 11-hydroxy-THC, however, you'll feel it. With a liquid, that probably means about 30 minutes down the line.
Why Weed Drinks are Better than Edibles
Edibles are one of the most popular ways to medicate. These days they come in an array of doses and types, from your traditional brownies to sushi. Yet, while edibles do offer a unique way to get your daily dose of THC, they certainly have their drawbacks.
For one, edibles can take forever to kick in. And once their effects do finally hit, the high can often be way too intense, especially if you are an inexperienced consumer. As mentioned above, the intensity of an edible high is thanks to the conversion of THC to the more psychoactive 11-hydroxy-THC.
One solution, if you like the experience of edibles but not the unpredictability of them, is weed drinks. Drinkable weed comes in all sorts of varieties, from G Drinks Lemonade to MONK Drinking Botanicals. While cannabis-infused beverages can still produce an incredibly potent high, the effects come on quickly and their dosages are a little more reliable.
Marijuana Drinks = Faster High
For some folks, it might only take around thirty minutes after chowing down on a marijuana brownie to start noticing the buzz, depending on factors such as metabolism, genetics, and the state of your digestive tract. Other herbivores, however, could be sitting around waiting for up to two hours before they feel anything from an edible at all. The slow reaction time of edibles can be quite an inconvenience, especially for patients seeking fast relief.
Infused drinks are an excellent alternative. They have one major leg-up over more traditional edibles: they're liquid. When solid food goes through the digestive system, gastric juices transform it into as much of a liquid as possible. Beverages, however, are already liquid. This means that they are digested more quickly and compounds like THC or CBD are more easily absorbed into the bloodstream.
While it can take anywhere between 30 minutes and two hours to feel the effects of a solid edible, you can expect weed drinks and tinctures to kick in somewhere around the 30-minute mark. The only downfall to cannabis beverages is that, because of their faster metabolism, their effects likely won't last as long as a traditional edible. Consumers can expect between two and four hours of active effects from a cannabis drink.
Marijuana Drinks = Easier Dosage
In addition to offering faster absorption, with weed drinks, a smaller amount of THC is needed to feel the effects users seek from cannabis. Oral cannabis is not the easiest way for the body to process the herb. Capsules and infused-foods usually contain higher dosages of THC or CBD than dried flower. While infused foods and drinks tend to provide a stronger experience, you also have to consume more material in order to feel an effect.
Higher doses of THC can understandably be intimidating to new users or to veteran herbivores who just want to incorporate the plant into their daily routine. Not to mention, the effects that result from these higher levels of THC can be too much to handle, even for someone who has been consuming cannabis their entire life.
Smaller doses of THC, however, allow consumers to enjoy weed drinks in one sitting, rather than over the course of a few days. This also means users can manage their dose better and predict their high. While chomping on a 10-milligram gummy might not produce a significant result, drinking a lemonade infused with the same amount can make for a down-right good time.
Best Cannabis Drinks You Must Try
Wondering where you can get your hands on some excellent infused goods? Here are the top cannabis drinks to try right now. 
The Catapult Coffee Pod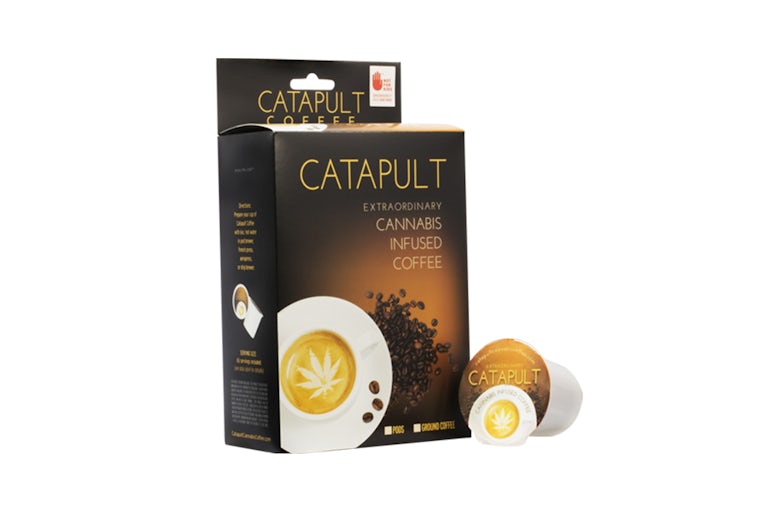 This Keurig compatible coffee pod comes packed with 10 mg of THC. Marijuana connoisseurs rave about mixing marijuana with their morning coffee and now the Washington-based company Fairwinds Manufacturing has made it as easy as one-two-three.  The pods are priced at $10 a pop and are currently only available in Washington state.
Enjoy, It's Legal
Enjoy, It's Legal is a line of cannabis-infused cold tonics. The beverages are available in Rainier cherry, lemon ginger, and pomegranate. Each tasty refresher is infused with 20 milligrams of THC, which is just enough to give you a nice buzz at a social event. For those seeking an alternative to the standard beer, it's hard to find something much better than Legal.
Dixie Elixirs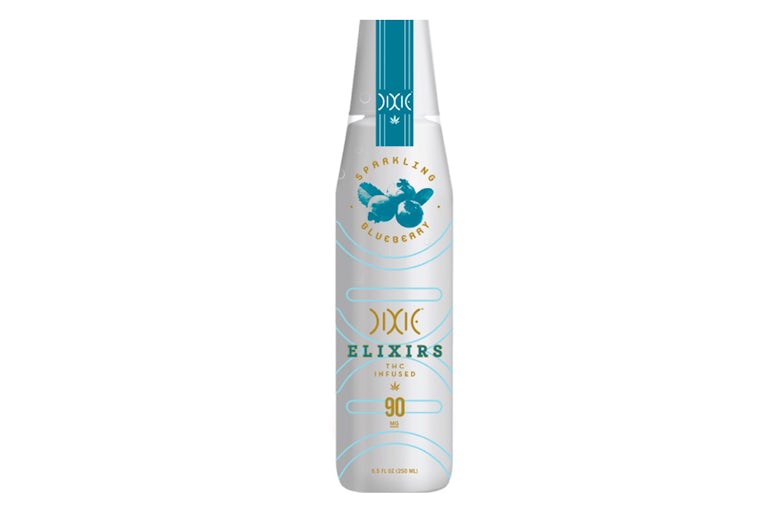 Dixie Elixirs is a Colorado-based company that specializes in cannabis-infused elixirs as well as edibles and vape products. They have a variety of cannabis drinks like their "Lift" shots that are designed to give you a boost of energy with the added psychoactive effect of THC. Dixie also has a variety of flavors for their eight and a half fluid ounce drinks that contain 90 milligrams of THC. Put down the Red Bull and vodka—grab a Lift instead.
Canna Cola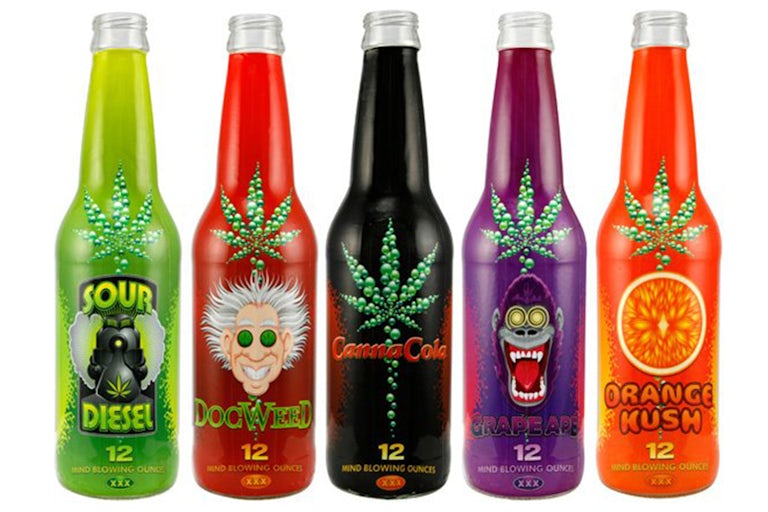 Canna Cola claims to be the most well-known name in the marijuana industry. Perhaps with exciting bottles of cannabis brew like Orange Kush and Doc Weed it is possible. The fizzy drinks are sold to medical marijuana patients in states that have legalized weed.
Cannabis Quencher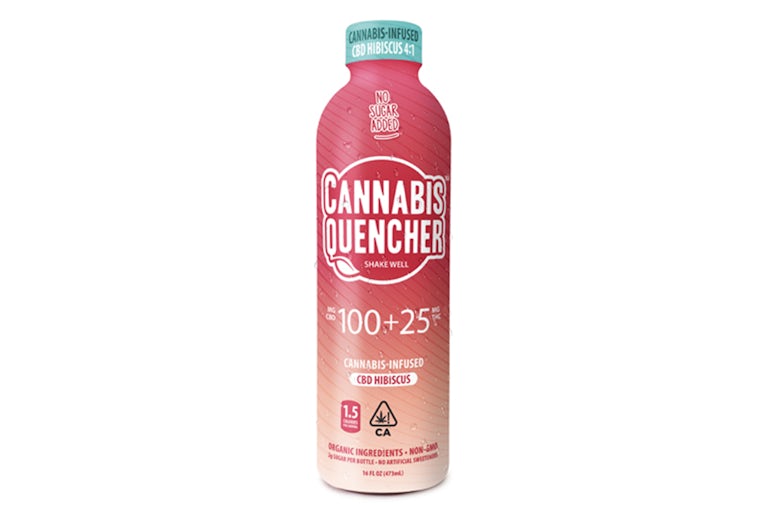 Cannabis Quencher is made by The Venice Cookie Company in Los Angeles. They offer classic flavors like old fashion lemonade and strawberry lemonade with a modern twist—cannabis infusion. The bottled quenchers contain 75 milligrams of THC. Pick one of these over a beer on a hot summer day.
Subtle Tea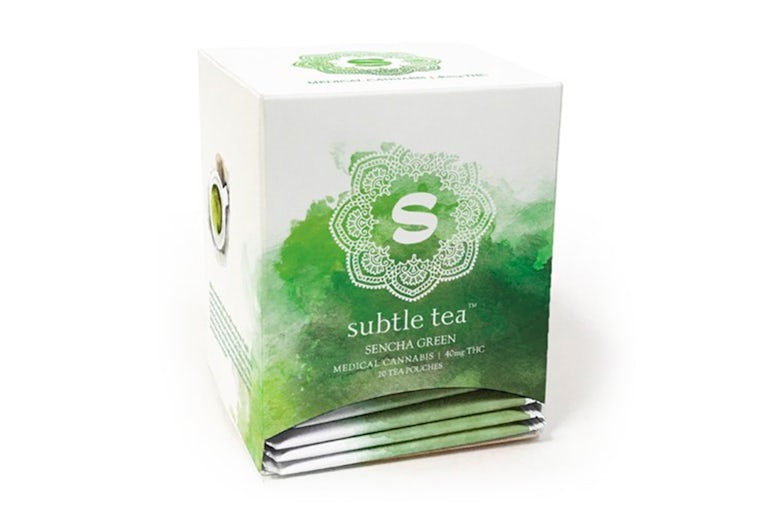 These tea bags pack a subtle 40 milligrams of THC. They look and taste like any other green tea, but they will leave you feeling a little buzzed. The Venice Cookie Company is also responsible for these libations.
CannaPunch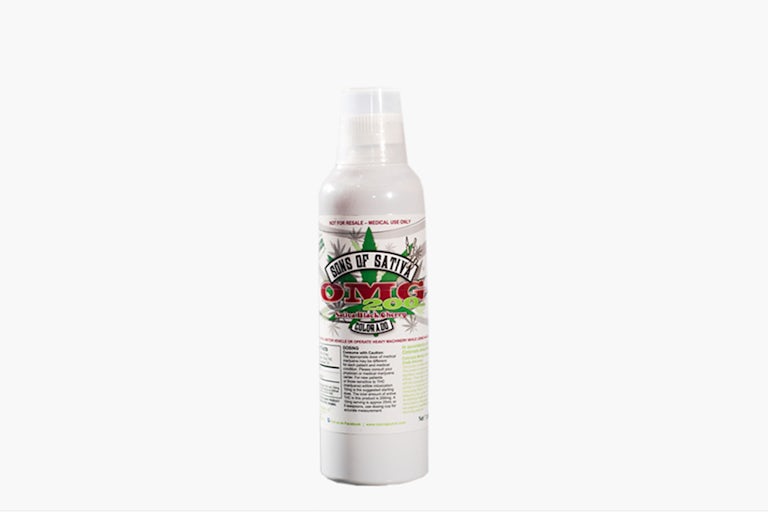 Think Mike Tyson in a bottle. CannaPunch OMG Bold packs 151 milligrams of activated THC extract in their blue raspberry and pineapple mango-flavored drinks. The beverages are not carbonated but are sure to leave you feeling a little fizzy.
Zasp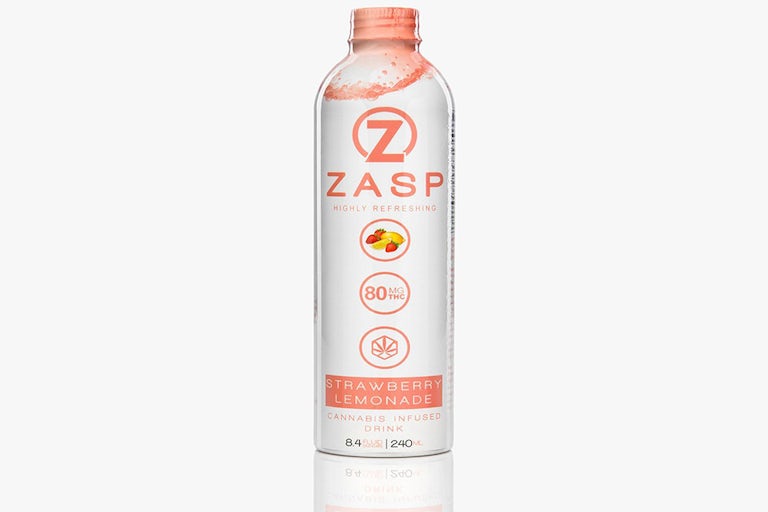 These cannabis-infused beverages are all natural and use organically grown cannabis to get their kick. Zasp flavors include Black Cherry, Tangerine, Tropical Punch, and Strawberry Lemonade and they come with 80 milligrams or 120 milligrams of THC.
Quigley's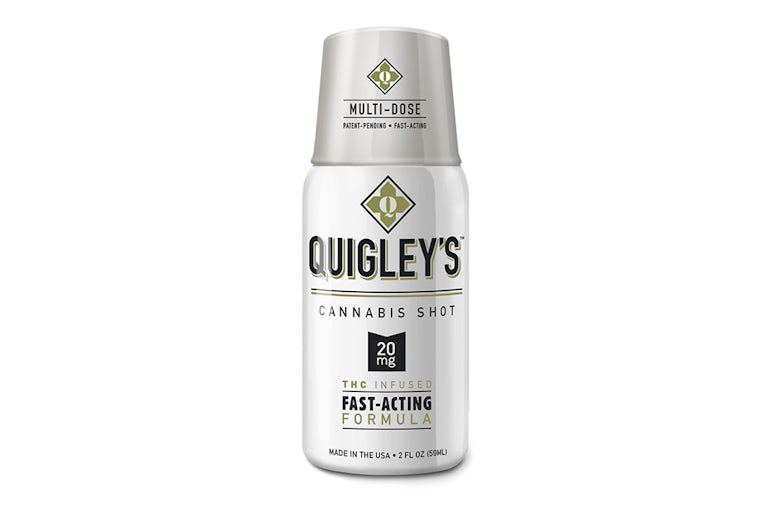 This cannabis-infused beverage is a delight from Colorado. The cannabis shot is designed to hit you within a few seconds and the effects build in minutes. The shots are two fluid ounces and contain 10 milligrams of THC for $6 and 50 mg for $15. The waiting is over, Quigley's will get you "insta-high".
Know Label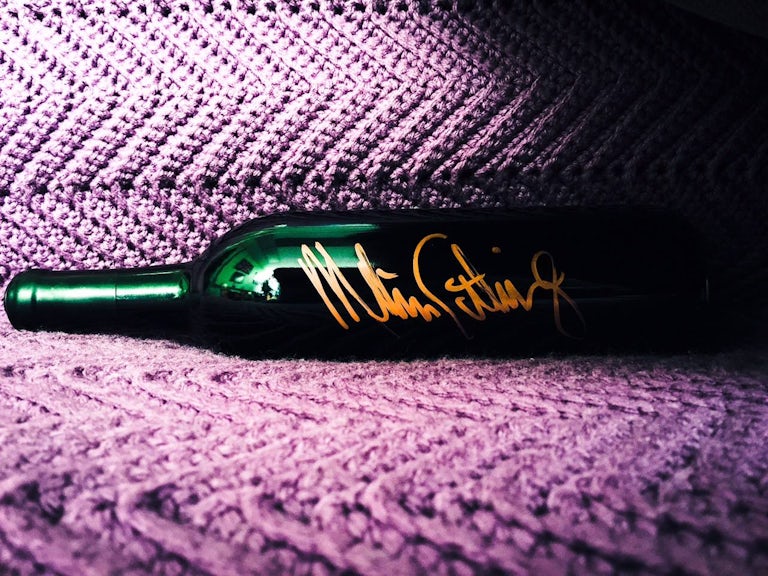 Know Label is the cannabis-infused wine tincture whose spokesperson is Grammy winner Melissa Etheridge. Currently, the wine tinctures are only sold in California. Etheridge said, "it's expensive, but you won't believe how it tastes and feels."