With these durable bongs and pipes, you'll never have to worry about dropping your favorite piece again.
One clumsy moment can lead to what feels like a lifetime of regret. While glass has many things going for it, when it comes to pipes, there's a whole world of durable bongs that will keep you smoking for the better part of the next century. Even if you have a primo glass piece or a glass collection, it's always wise to hedge your bets by also having one or more unbreakable pipes and durable bongs. They come in handy when that one notoriously clumsy or careless friend comes over to smoke.
One of the most popular options for durable pipes is silicone. Then there are the traditional standbys, metal, and wood.
Let's look at the 10 most durable bongs and pipes that will withstand just about anything:
If you're looking for a durable pipe that's both smooth and practically indestructible, The Genius Pipe, made of anodized aluminum, might be just for you. We're talking seriously unbreakable here. It's portable too since its only about as thick as the average smartphone. You can prepack The Genius at home using a sliding mechanism on top. The Genius delivers smooth hits, cooling down smoke using something called dimple technology. The dimples do this because the smoke "dances" around them before continuing onward. It also deposits some of the heavy particulate matter onto the dimples. This is a very solid smoking piece, and not a lightweight. It retails for $79.95.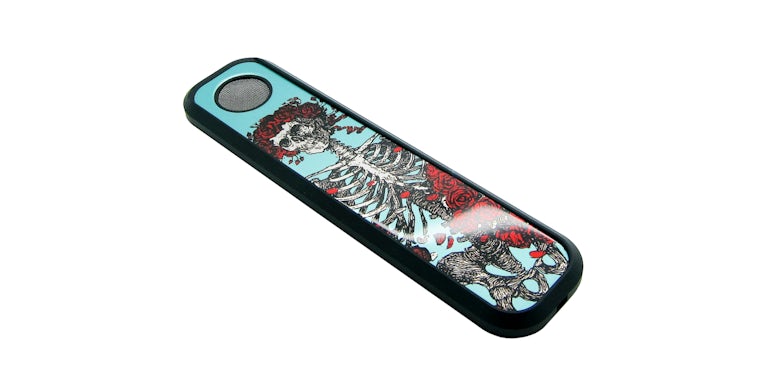 2. The Eyce Spoon
At least one spoon pipe should be a part of every serious smoker's arsenal, and The Eyce Spoon takes it to the next level. It's the best of both worlds, with an inlaid borosilicate glass bowl and a silicone body. You wouldn't want to beat on these durable pipes with a hammer, but just dropping them on the floor will almost never result in damage. This retails for $19.99.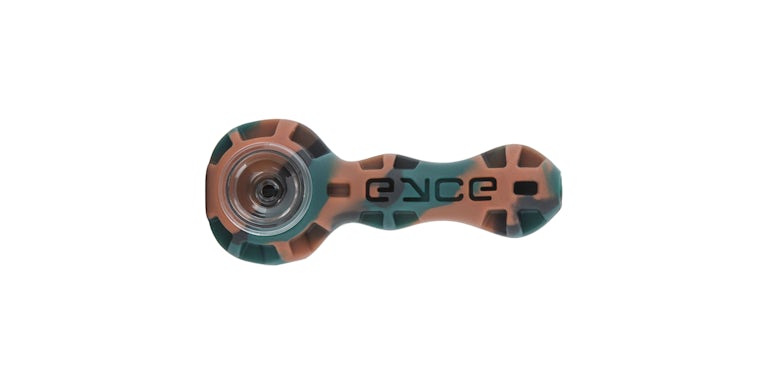 3. Acrylic Double Bubble Bong – Equilibrium
Acrylic bongs are among the toughest and longest-lasting smoking pieces. They can be stored practically anywhere without fear of breakage. The Acrylic Double Bubble Bong Equilibrium has a double bubble base, giving more room for cooling and a smoother smoking experience. These durable bongs offer an enjoyable smoke at an economical price, retailing for about $20.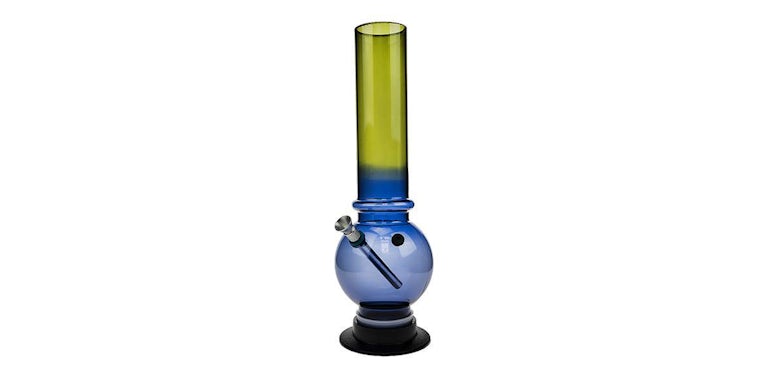 4. The Adventurer Silicone Unbreakable Bong
This piece is, according to the maker, Bend, Oregon-based Strong Silicone, "the original unbreakable silicone water pipe." It's simple to use, easy to maintain, and impossible to break. That means it's one of those durable bongs that's perfect for skiing, surfing, camping, rafting, mountain biking, lounging on the beach, or hanging out by the poolside. The silicone is BPA free, non-toxic, and 100 percent FDA-approved food grade. A removable interior silicone ice catch is easy to remove and clean. It also helps keep the smoke icy cool. A high quality inset glass bowl and diffused down stem seamlessly fit into the silicone body. And a suction cup concave base gives it bump-proof suction. The Adventurer retails for around $65, but it's possible to find it on sale for $39.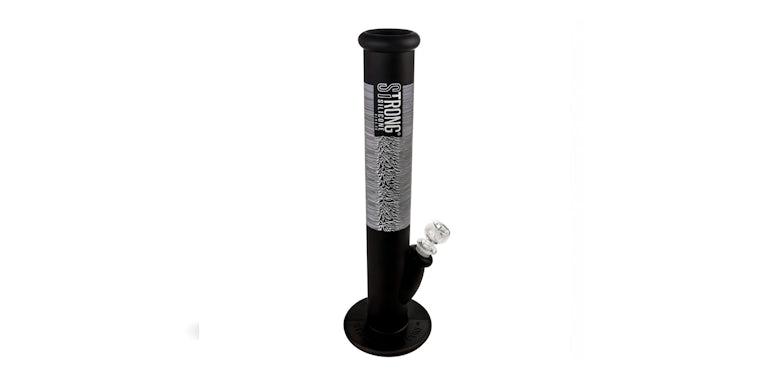 The Promethus' design is engineered to fuse the benefits of a premium glass pipe with the durability of aircraft-grade aluminum. The Pocket construction delivers a glass smoking experience in a portable and easy-to-clean system. It's also versatile; it comes with three compatible Pyptek concentrate kits. The bowl is made of borosilicate glass and it's surrounded by an exoskeleton of anodized aircraft-grade aluminum. The Prometheus Pocket Pipe retails for $84.99.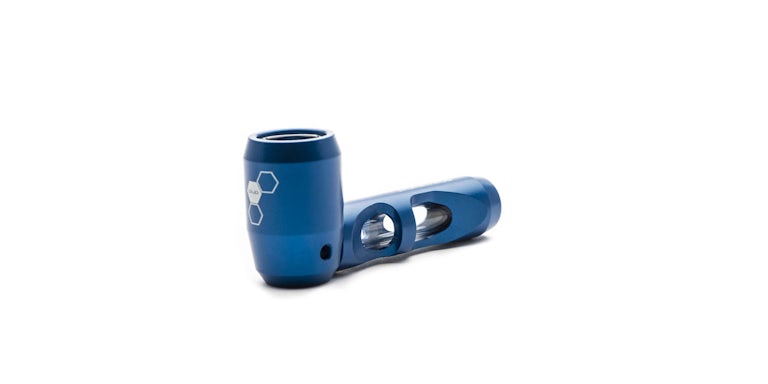 6. Trailer Park Boys Silibongs
You've seen the stoned antics of the Trailer Park Boys on TV. Now, you can get one of their most durable bongs made of an unbreakable silicone and featuring their lovable likenesses. There are options, of course. "The Julian" (purple), "The Bubbles" (blue), "The Ricky" (green), and the "Triple Threat" (black), which features all three guys. The Trailer Park Boys Silibongs retail for about $70.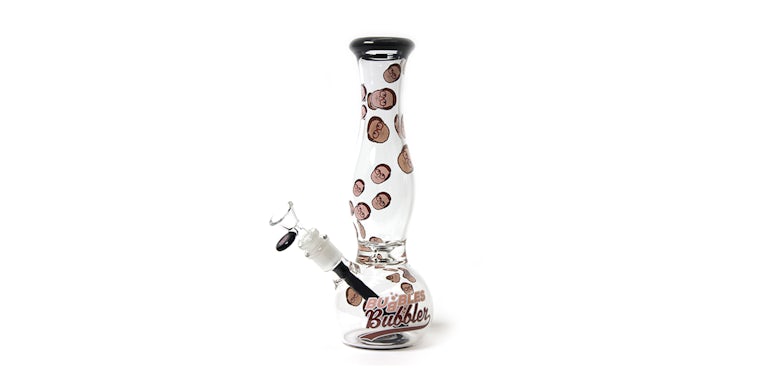 7. The Lady Killer Bong
The Lady kills everything but your throat, according to Killer Bongs. The sheer length of these bongs ensures they have a very large smoke capacity. Also, the standard interchangeable parts such as the bowl, downpipes, base, and grommets are all easily replaced. This durable bong typically retails for $49.99.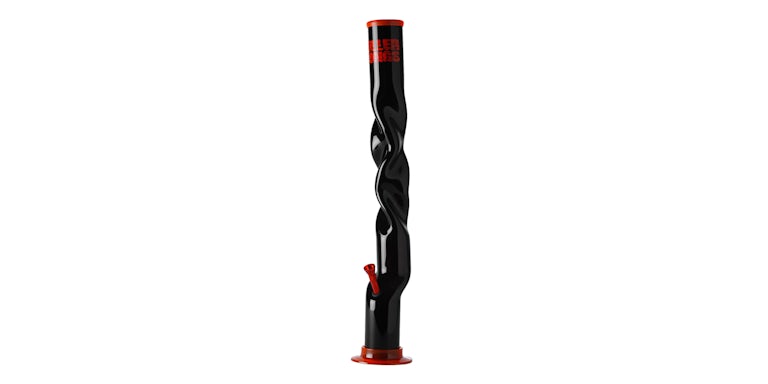 8. Acrylic 2-Chamber Recliner and Bubble Bong
This smoking piece features two brightly colored chambers, giving extra cooling to the smoke. This yields a smoother hit, as the smoke has farther to travel from the bowl to the lungs. Each of the two chambers has its own thick rubber base. They are united by two tubes connecting one shaft to the other. The unique appearance of this piece makes it one of the best party bongs. It retails for $29.99.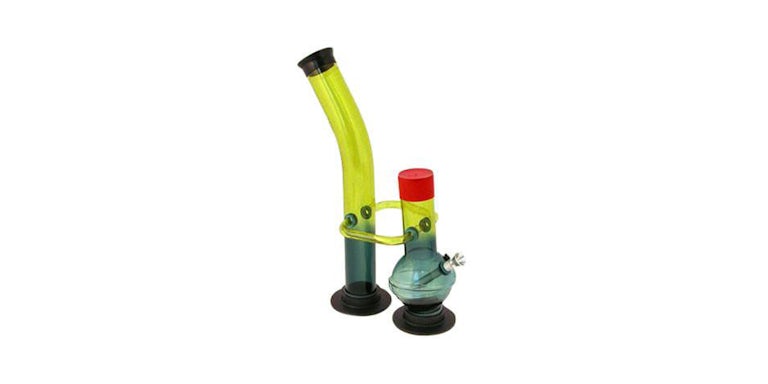 9. Black Leaf Silicone Ice Bong
With a chamber of double-walled food grade silicone and a bowl of borosilicate glass, the Black Leaf Silicone Ice Bong gives the most frozen hit ever without melting away. Just put water into the space between the double walls and close the opening with the plug. Freeze the water pipe after filling it with water. The result is a silicone bong with walls of ice. This guarantees cool, smooth hits. Unfilled, the silicone pipe is light and easy to transport. This incredibly durable bong retails for about $80.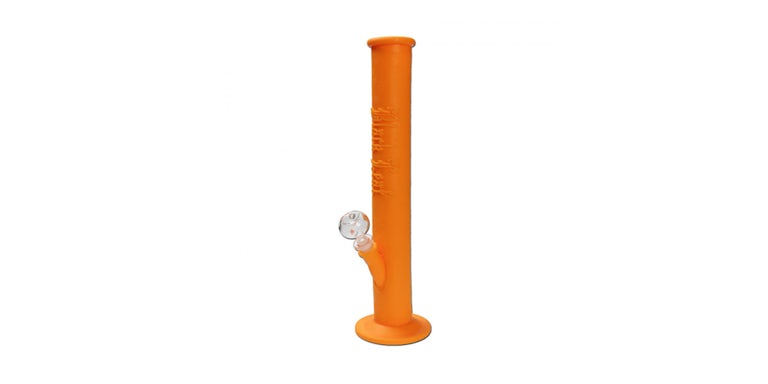 10. Killer Bongs Floor 60
Also known as the Straight Shooter, this massively effective bong doesn't rely on gimmicks or crazy designs. This black acrylic bong has but one purpose: To deliver a killer hit. Almost two feet tall, the Floor 60 does that very, very well. It retails for about $44.99.