Valentine's Day is right around the corner and love is all around us. Stumped on what to get your kush king or queen? Don't worry, we've got your back. We have the gift guide for any budget to get the two of you vibing on a whole other level. From Valentine's classics like chocolates to handy gadgets to help you smoke up, every gift has the herb in mind. And love too, of course. While you're checking it out, you might even find something to treat yourself to. Who says you can't be your own valentine?
Ooze Slim Pen Twist Battery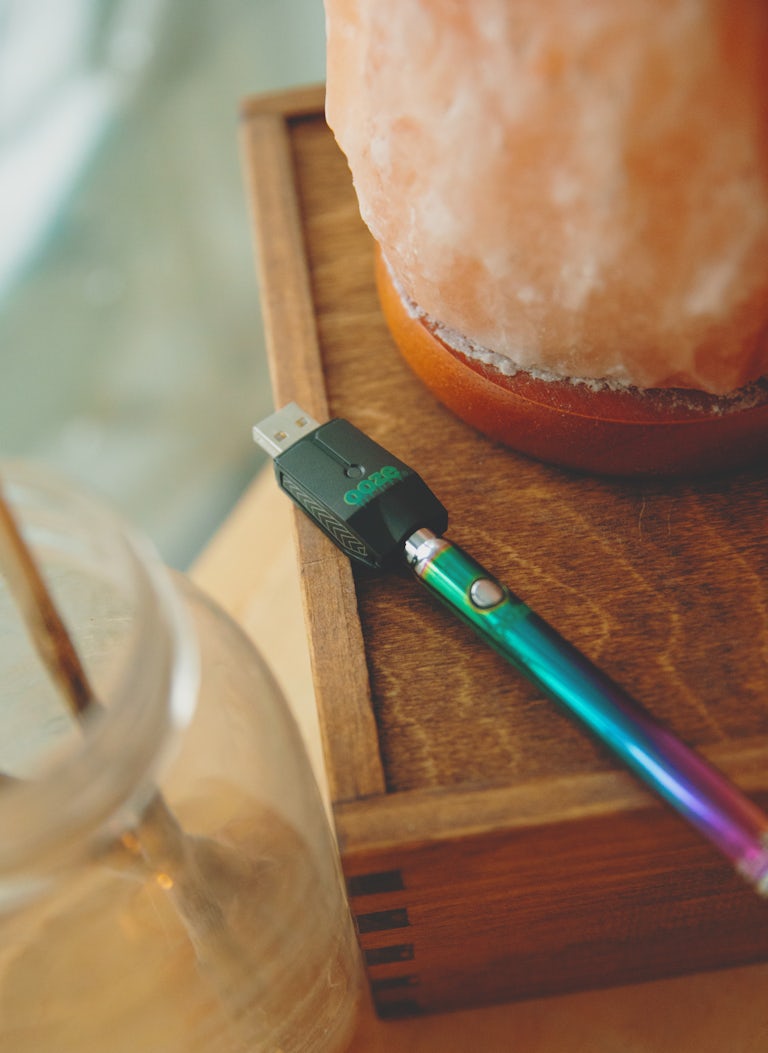 Whether your date is a weed newbie or veteran, the Ooze Slim Pen Twist Battery makes for the perfect gift. If you and your boo set a price limit, this handy little pen will definitely fit in the budget while making them feel like you spent so much more.
This impeccably designed battery boasts 15 seconds of continuous heating. You don't even have to hold down the button activation, simply use the preheat mode and focus on enjoying your herb. The Slim Twist Pen Battery works with all of your favorite oils, concentrates and essential oil cartridges.
The Slim Twist also boasts adjustable temperature settings, to cater the experience to your personal preferences. Toking up on Valentine's Day has never been simpler, or more personalized. The Slim Pen Twist Battery even comes in a funky rainbow color, so your date doesn't have to sacrifice fashion for the herb. And there's no shame in picking up one of these for yourself. Just call it self care. Just like that, we've just made Valentine's Day a whole lot easier for you.
KushKards
This year, you can skip the homemade Valentine's Day card and opt for a KushKard instead. Flaunting retro vibes and adorable weed puns, these cards go a step above the average, run-of-the-mill Valentine. For the handmade element that every good gift has, each card comes with a spot for you to gift your boo a pre-roll, a one-hitter, or even a doob tube. They won't even have to search for a lighter; each KushKard comes with a match striker so they can light up your gift just like they light up your life.
Foria Pleasure and Awaken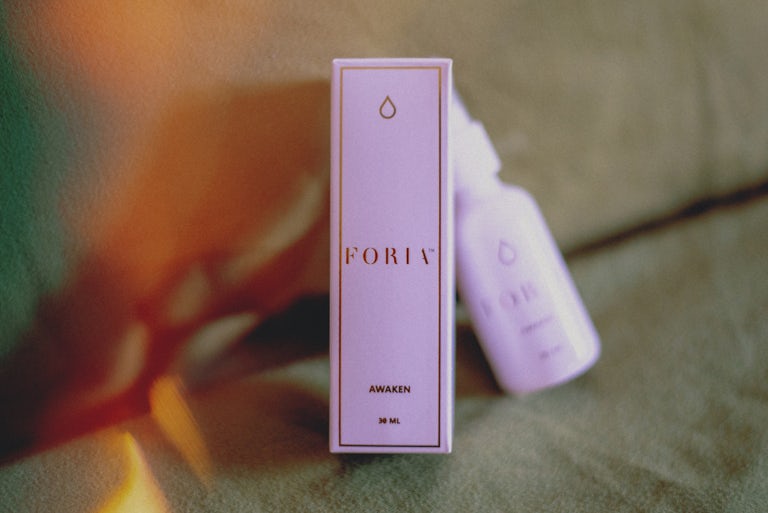 If you really want to turn up the heat this Valentine's Day, opt for Foria' Pleasure or Awaken lubes. Foria Pleasure is an oil-based lube with coconut oil and infused with THC extract to give her a night she won't forget. Since its launch in 2014, this lube has come with rave reviews, and it keeps on pulling in the 5-star ratings. One satisfied customer said it "could bring world peace." We can't say whether or not that's true, but it can definitely bring peace to your date.  
After all the success of Foria Pleasure, the company followed it up with Foria Awaken. Basically the CBD-version of Pleasure, Awaken is legal all across the globe. It's made of 8 plant-based aphrodisiacs, CBD from organically-grown hemp being one of them. Matching Pleasure's 5-star rating, Awaken can get her where she needs to go.
G Farma Labs Liquid Gold Hearts
Giving chocolates for Valentine's Day may seem a bit too much like a rom-com cliche at this point…but what if you shook it up a little? G Farma Labs Liquid Gold Hearts have 50mg of THC per chocolate and are shaped into a cute little heart so you can show your boo how you really feel. No matter your date's chocolate preference, G Farma Labs has you covered. There's milk chocolate and almond if they love the classics, dark chocolate and espresso bean for the coffee lover, and white chocolate and sour gems for all those white chocolate enthusiasts out there. Giving your Valentine these chocolates will be sure to melt their heart. Get it?
Kush Queen Bath Bombs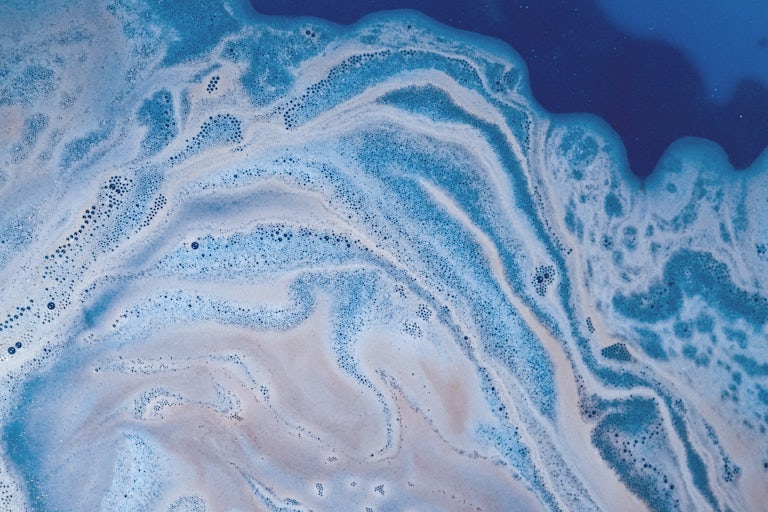 If you want to treat your valentine like royalty, Kush Queen Bath Bombs are the way to go. Each bath bomb has a 1:1 THC and CBD ratio, so you're getting 25mg of THC and 25mg of CBD in every bomb. For Valentine's Day, Kush Queen's Love bomb will turn up the good vibes with floral aromas and essential oils to relax the body and mind all at once. Not to mention it'll put you both in the mood. Don't forget about their four other bath bombs, each with their own unique scent and use. No matter which one you pick, you really can't go wrong.
Rebel Coast Sauvignon Blanc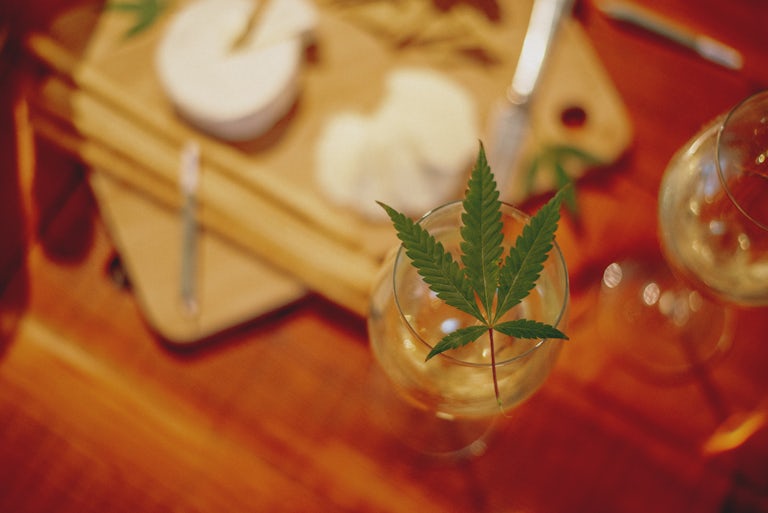 What says Valentine's Day more than a meal cooked with love, and a glass of red wine to top it off? But instead of alcohol in that wine, it was infused with your favorite herb. Every bottle of Rebel Coast Sauvignon Blanc has 20mg of THC, so that works out to be about 5mg in every glass. While it's not a strong dosage, it should get you and your date feeling good and giggly in no time. The wine is a California Blanc and tastes like it in every way, with very little weed taste in its bouquet (see? I'm fancy, too). So raise a glass to celebrate your love and the herb.
Genifer M Mini THC Molecule Pin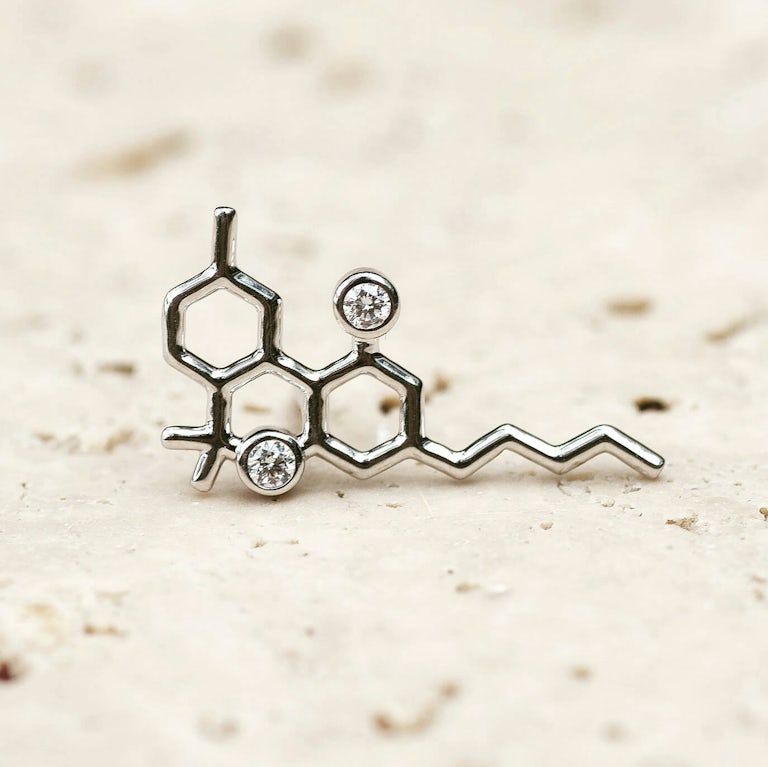 Valentine's Day is all about showing love, so why not show some love for weed at the same time? The Mini THC Molecule Pin by Genifer M lets your date subtly show off their passion for the herb while you show them how thoughtful you are. The pin comes in sterling silver, but it's also available in different options like white or rose gold so you can pick the one that best fits your boo. Maybe you can even roll them a joint to go with it to really get the Valentine's Day vibes flowing.