Valentine's Day shopping is a pain for everyone. Finding the perfect gift to show your significant other just how much you love them is no easy task. If your partner happens to enjoy getting high, why not replace the traditional Valentine's gift with one of these eight amazing ganja alternatives.
Skip the roses, chocolate covered strawberries and diamonds, and give them what they really want; weed! Any of these items are sure to please the marijuana enthusiast in your life.
1. A Bag of Good Herb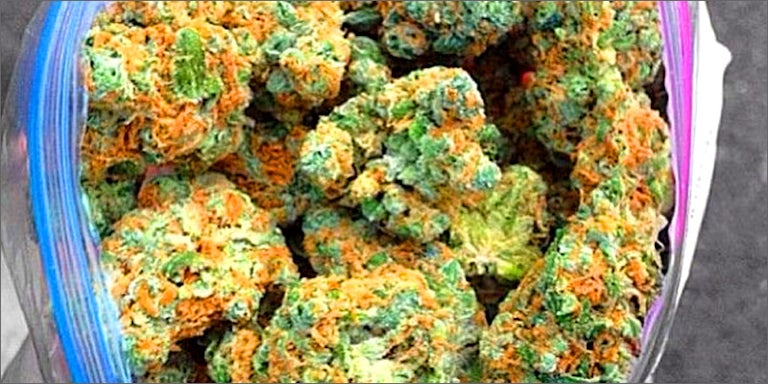 You can't go wrong with this choice, and you won't feel like you've wasted your money when throwing away dead roses in a week. These flowers will do more than just look pretty and smell good; they'll help your partner to relax and enjoy their day, while reminding them how thoughtful you are.
2.  Toasted Rooster Cannabis Chocolate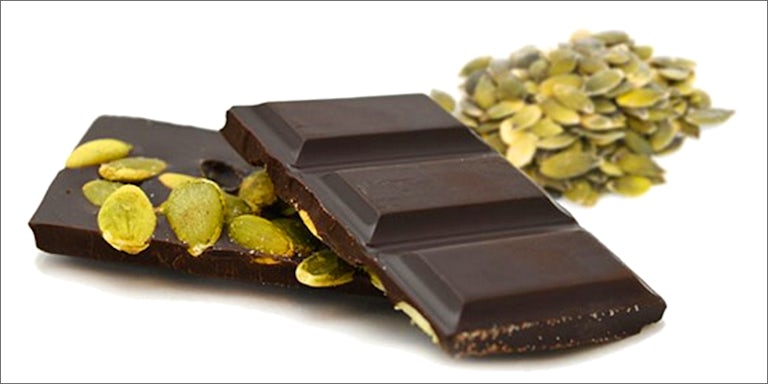 Marijuana edibles are another safe bet when shopping for your favorite indulger. Toasted Rooster Cannabis Chocolate is a delicious, gourmet dark chocolate bar, infused with 84 milligrams of pure THC. Topped with a dusting of sea salt and whole pepitas, this candy bar is guaranteed to satisfy any sweet tooth.
3. Accessories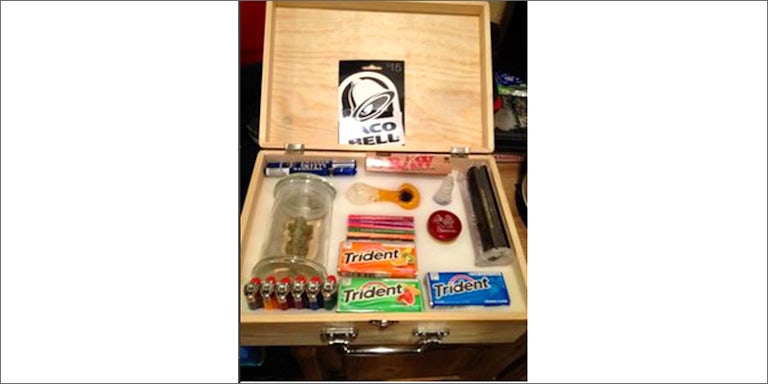 A new pipe, bong or steamroller is always a nice surprise. There are so many different colors, sizes and shapes; you can find a piece that truly reminds you of your partner and show them how attentive you are. Finding a local glass blower and commissioning them to make a one-of-a-kind piece is also a wonderful option and will amaze your partner.
4. THC Molecule Necklace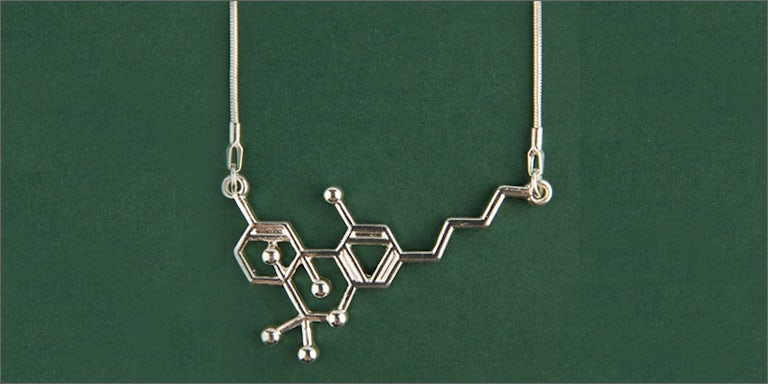 A simple diamond pendant would do, but that's not very unique. A THC molecule necklace is the perfect Valentine's Day gift for the scientifically-gifted marijuana user. Plus, it's sure to be a conversation starter every time it's worn.
5. HERB: Mastering the Art of Cooking with Cannabis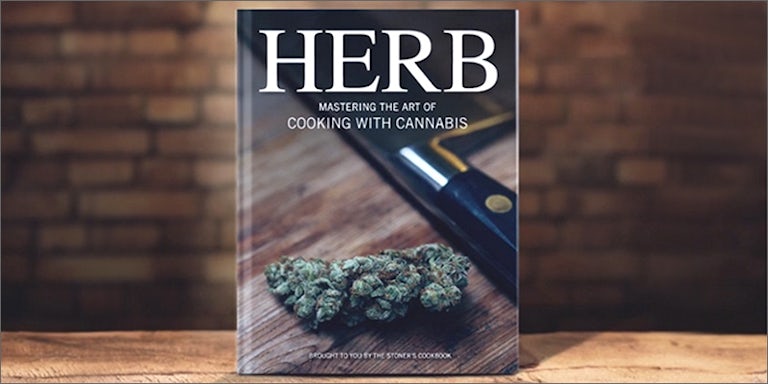 If your partner loves to cook, this is truly a gift that keeps on giving. Filled with hundreds of recipes to make the perfect marijuana-infused meals, HERB: Mastering the Art of Cooking with Cannabis is a necessity for anyone trying to create medicated edibles.
6. Cannabis Coloring Book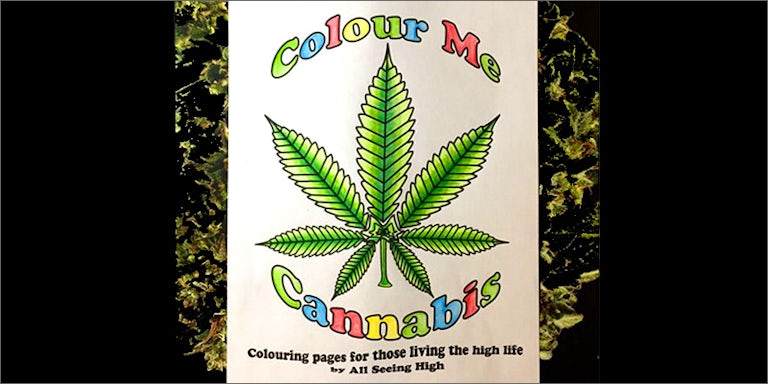 Much like the use of marijuana, adult coloring books have been proven to calm anxiety, decrease stress levels and even reduce symptoms of depression. The finely detailed images force the creator to focus and relax. If your partner needs a little extra help winding down, a cannabis coloring book might be the way to go.
7. The Mary Jane Vibrator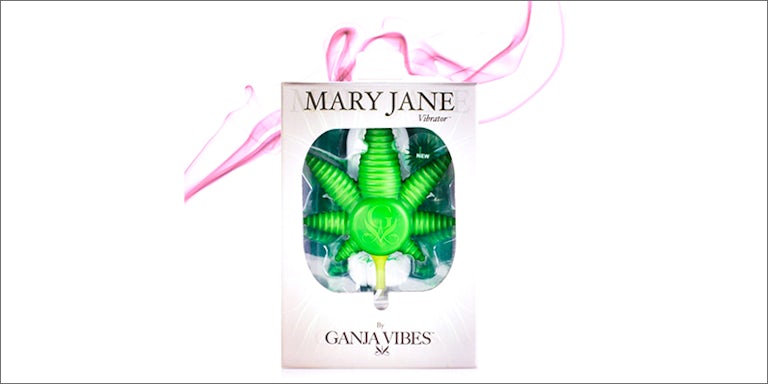 For more adventurous couples out there, The Mary Jane Vibrator is a way to give your partner an entirely different kind of buzz. Giving this to your lover will surely lead to a stimulating Valentine's night, and could be seen as a mutually beneficial gift. Do yourself and your partner a favor, choose this one.
8. Combo Box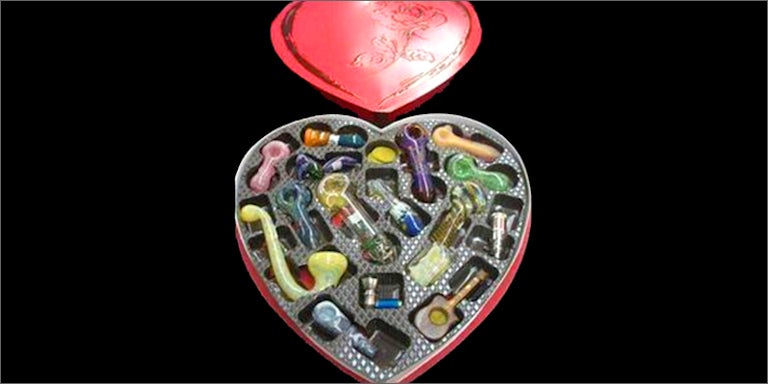 If you still can't decide what to get, why not create a box of all the weed essentials? Lighters, rolling papers, gum, a pipe and, of course, a gift card for food, all things every marijuana enthusiasts is in constant need of.
Any of these gifts are sure to make your lover smile on Valentine's Day and help to show just how important they really are; all that's left to do is pick one.
What will you be getting for your partner this Valentine's Day? Let us know on social media or in the comments below.