For weed enthusiasts who don't like to smoke or just want a different kind of buzz, edibles are an excellent way to medicate. But with so many edibles on the market these days, choosing just one, or a couple to try out can be overwhelming. All of them look delicious on the outside, but, of course, it's what's on the inside that counts. To help you out, we've compiled a list of the ten best edibles of 2018.
1. Auntie Dolores CBD Savory Pretzels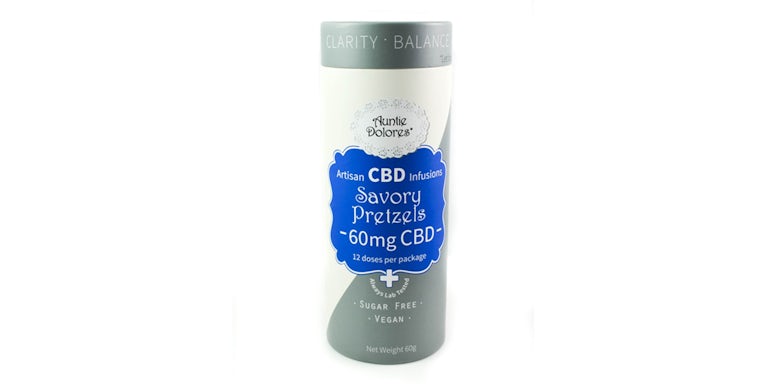 As far as CBD-infused snacks go, Auntie Dolores' CBD Savory Pretzels are definitely one of the best edibles of 2018. These mouthwatering pretzels come coated with umami spices and taste nothing like weed, which is great for those who aren't fond of the distinct earthy flavor of cannabis. With a total CBD content of 60 mg, amounting to 12 doses per package, Auntie Dolores' CBD Savory Pretzels make dosing your favorite cannabinoid a breeze.
2. Baked Bros Sour Kush Kids
In 2014, Baked Bros Sour Kush Kids were awarded Best Product at the High Times Cannabis Cup in Denver. Now, they are rightfully earning their spot on our list of best edibles of 2018. Available in a variety of strengths, including 75 mg, 150 mg, and 300 mg THC, these sour yet sweet gummies infused with top quality hash oil come accurately dosed, allowing edible connoisseurs to customize their high.
3. Big Pete's Cinnamon and Sugar Cookies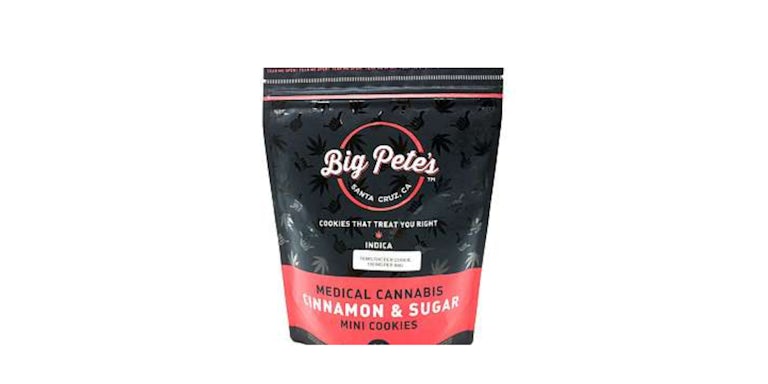 Best served with coffee or a glass of milk, Big Pete's Cinnamon and Sugar Cookies will cure a sweet tooth with a single buttery bite, although you'll definitely want more than just one. You can get a single indica cookie with 10 mg of THC or a package of 10 cookies with 10 mg total if you like to microdose.
4. Cloud Confections Dark Chocolate Espresso Beans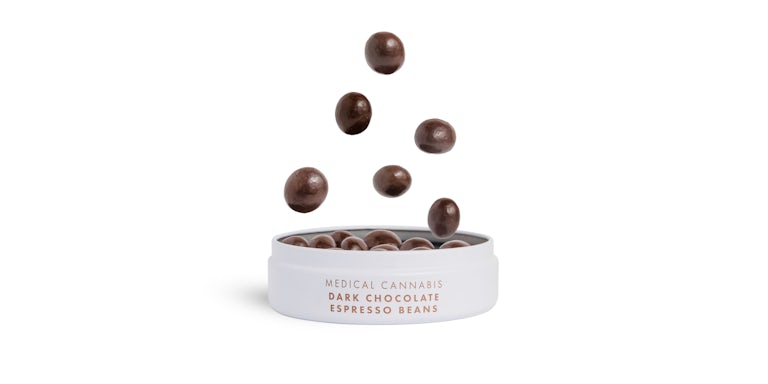 For big flavors in little doses, feast your hungry eyes on Cloud Confections' Dark Chocolate Espresso Beans. Perfect for folks who are new to the edible scene, these rich, chocolatey coffee beans contain just 2 mg of THC per bite, allowing you to pace yourself rather than getting stupidly stoned. For the best results, take one or two at a time and wait thirty minutes to see how you feel before reaching for more.
5. Défoncé Milk Chocolate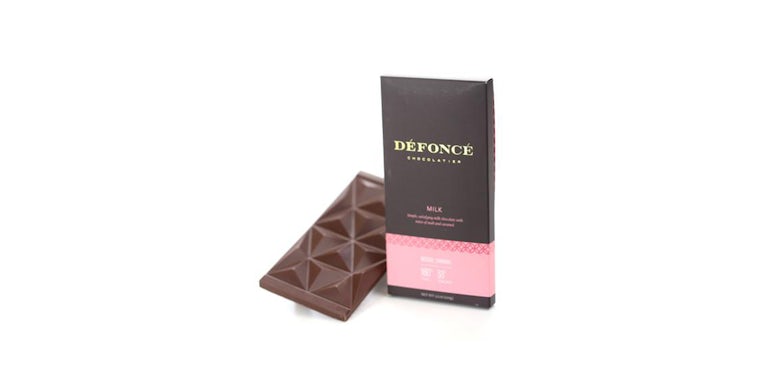 You know what they say, chocolate is a delicious cure for a bad day. Unlike a Hershey's bar, Défoncé's Milk Chocolate, infused with 90 mg THC and 53% cacao, is both fudgy and elegant.
6. Dixie Orange Awakening Mints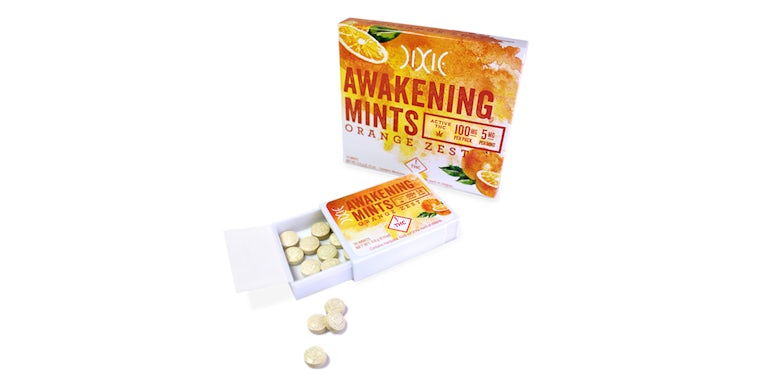 Do you have places to go and people to see? If so, slip a few of Dixie's Orange Awakening Mints under your tongue for increased alertness and stamina. Dixie's Orange Awakening Mints have a THC content of 100 mg per package, equaling 5 mg per mint. In addition to offering a low and consistent dosage, these mints are pocket portable, making them ideal for on-the-go consumption.
7. Kin Slips Cloud Buster™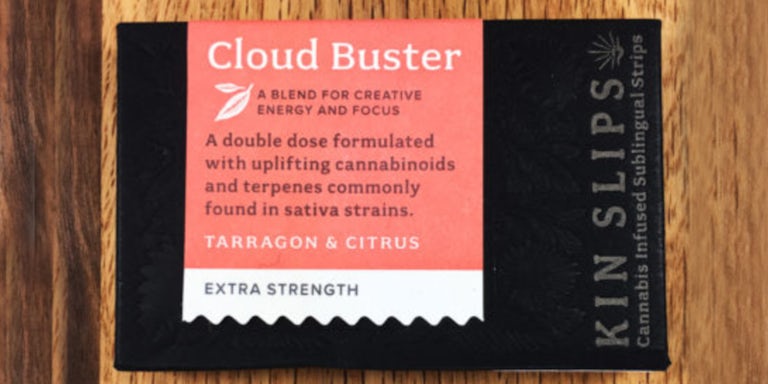 To enhance creativity and focus, look no further than Kin Slips Cloud Buster™cannabis-infused sublingual strips. These strips, in particular, can be purchased in three different doses: Microdose (5 mg THC per strip), Standard (10 mg THC per strip), and Extra Strength (20 mg THC per strip). With their blend of terpenes typically found in sativas and their delightful citrus flavors, you won't want or need your morning cup of Joe.
8. Kiva Confections Blueberry Terra Bites
In case you are a sucker for chocolate covered fruit, check out Kiva Confections' Blueberry Terra Bites. Dusted with cocoa powder and coated with melt-in-your-mouth milk chocolate, these miniature delights, infused with 5 mg THC per bite, make for one sweet, tart, and buzzy treat. In 2017, the Blueberry Terra Bites won Best Edible by SF Weekly as well as the Errl Cup and East Bay Express user poll. A year later, they continue to hold the Best Edible title, only this time it's by Herb.
9. Lord Jones All Natural Old Fashioned High CBD Gumdrops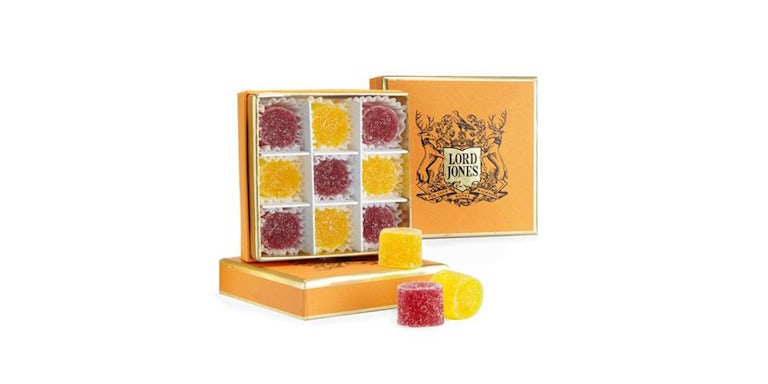 Some of the best edibles available are Lord Jones' CBD-infused Gumdrops. According to their website, these delicious gummies, aside from alleviating pain, have the potential to relieve anxiety, menstrual discomfort, and even migraines. But that's not all. These tasty treats also act as a mood stabilizer and promote a calm sense of wellbeing. And since they contain CBD rather than THC, they don't get you the least bit high.
10. Satori Dark Chocolate Bar 160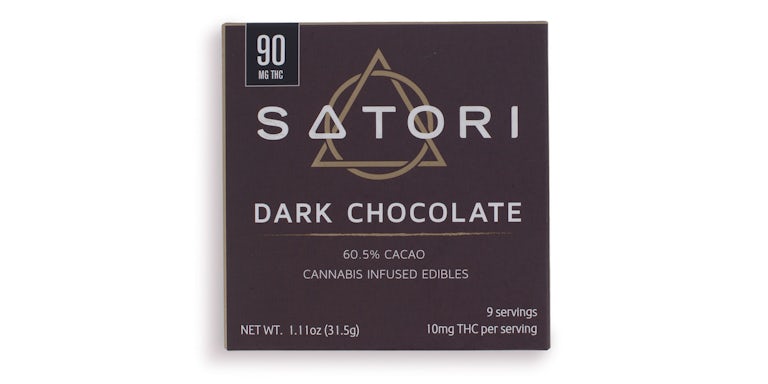 If you prefer dark chocolate over milk chocolate then Satori's Dark Chocolate Bar is one of the best edibles you'll ever taste. This bar, in particular, contains 160 mg of THC. But if you're looking for a smaller dose, then you can always opt for a 90 mg dose of THC. Regardless of the dose you choose, Satori's Dark Chocolate Bar, made from the highest quality of ingredients, is guaranteed to satisfy your sweet craving.