Created with Drug Testing Solutions.
Recreational cannabis is legal in Canada. Voters have also approved some sort of cannabis policy in over half of all U.S. states. Yet, when it comes to workplace drug testing, laws in many regions are behind the times. In Canada, the federal government allows individual employers to set their own drug-testing policies, meaning that employers can still discriminate against consumers for partaking in the herb even during their free time. In the United States, employers can fire an employee or refuse to hire a person who has tested positive for cannabis in a drug screening, even if that person is a medical cannabis patient. For this reason, many loyal employees find themselves searching the web for the best synthetic urine for drug tests (you can learn more about how to pass a drug test).
There's no doubt that ensuring that employees aren't impaired on the job is a good thing. Yet, the standard protocol for workplace drug testing is problematic. Saliva tests perhaps the most accurate for determining whether or not a person has consumed cannabis within the past few hours, a test which would seemingly be most appropriate for checking for workplace impairment. Saliva testing, however, isn't the most common way to test for THC. Instead, most employers rely on a five-panel urinalysis. This urine test checks for the presence of THC metabolites in the urine.
The problem is, however, that a urine test is not a good way to tell if someone is intoxicated in the present moment. The standard urine test can show a positive result for THC up to and over two weeks after a person last consumed cannabis. That means that those who have a habit of winding down after work with a little herb, or who like to enjoy the plant on the weekend, can still face losing their employment and income for the activities that they enjoy while off the clock. Further, the presence of THC metabolites in urine has not been scientifically proven to demonstrate impairment. Far from a test that ensures workplace safety, workplace drug screenings simply weed out people who enjoy, well, weed of whatever strain they smoke, girl scout cookies weed, fruity pebbles weed…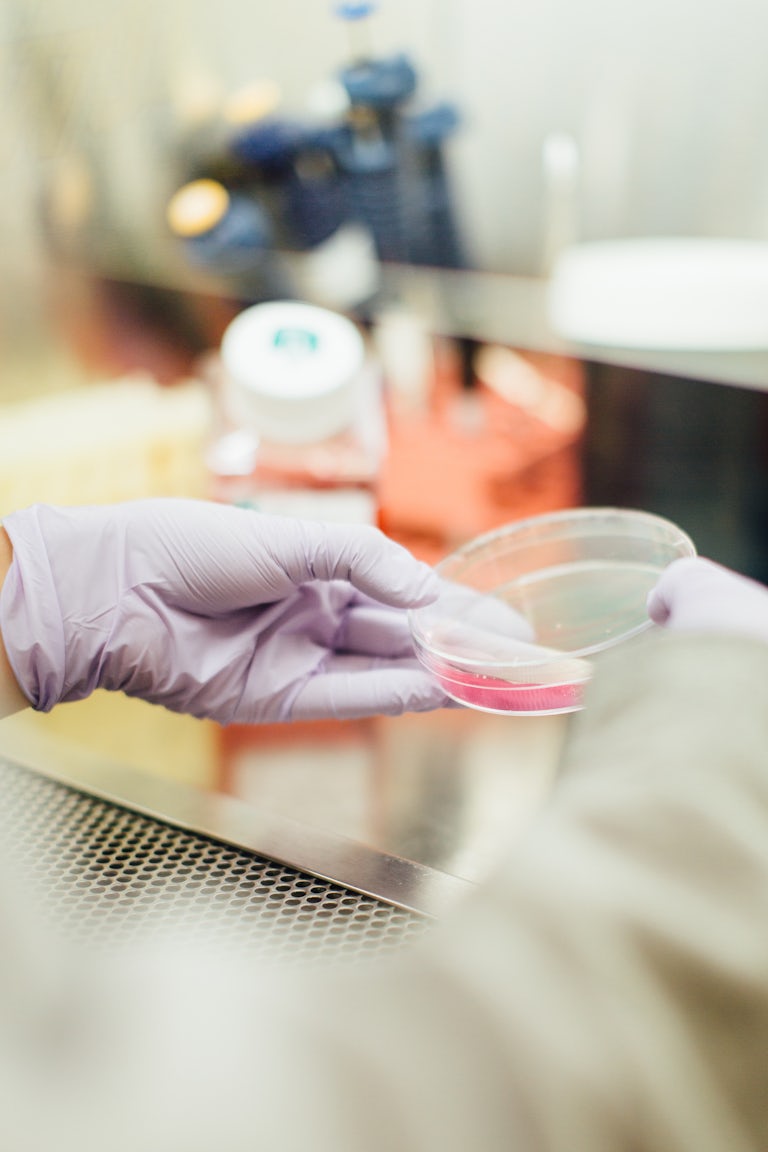 Best Synthetic Urine for Drug Tests
To get around urine tests, many savvy consumers have put their trust in a rather odd solution: synthetic urine. Also called laboratory urine, synthetic urine is exactly what it sounds like—fake pee. This fake urine has been formulated to mimic human urine as far as laboratory tests are concerned, and people sometimes cheat drug tests by swapping out the real stuff for a synthetic.
For consumers in many states, this is a risky feat. Thus far, a growing number of states have banned synthetic urine, while consumers in over a dozen others face fines or possible criminal charges if they get caught tampering with a drug test. Still, when your livelihood is at stake for a seemingly asinine reason, synthetic urine seems like a pretty attractive option to take. And fortunately for those in a jam and willing to take the risk, the internet is full of options. Here's the scoop on some of the most popular products available right now.
Quick Luck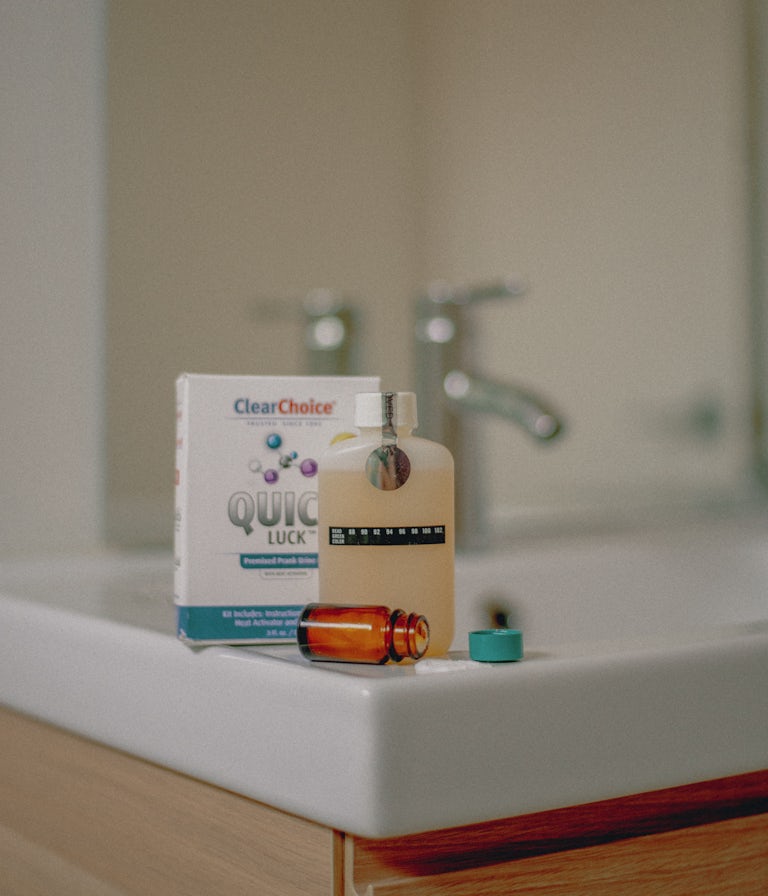 Many synthetic urines come in mix-it-yourself packages. Not Quick Luck! Quick Luck by Clear Choice is a premixed synthetic urine that is easy to use on the fly. Marketed as prank urine, this product comes with two heat pads and heat activator powder to ensure that the sample is warm and as life-like as possible. The solution also contains all of the common constituents found in human urine, including urea, uric acid, and has been balanced for pH, specific gravity, and creatinine. You can expect three total ounces of solution in this kit. The heat activating powder heats up the solution to body temperature (98℉) for up to 20 minutes, giving you a little leeway on your test. $100.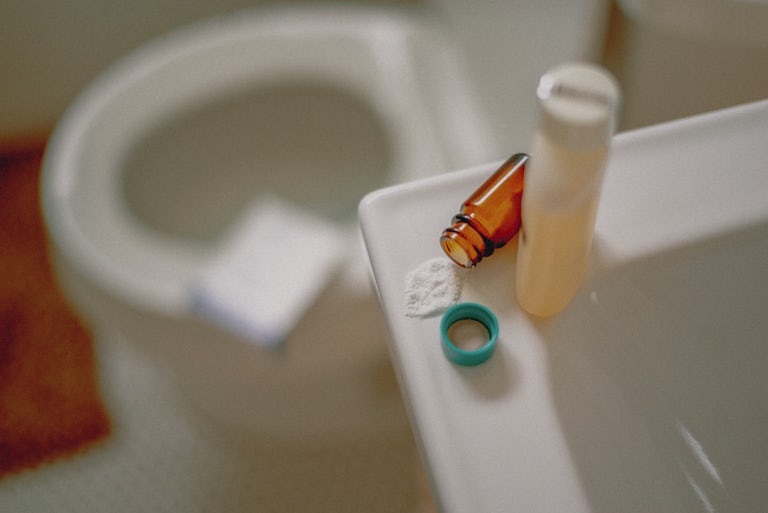 Sub Solution
Sub Solution by Clear Choice is somewhat akin to a DIY synthetic urine kit. Unlike Quick Luck, this urine kit requires you to mix up the solution yourself. The kit comes equipped with a mixing container, a vial of powdered urine, and some heat activating powder. Also marketed as prank urine, this product requires some forethought before use and can be more challenging to use on the fly. Like Quick Fix, however, this product was formulated to closely mimic human urine. In terms of color, pH, and relevant chemical compounds, Sub Solution has it all. $80.
The Practice Kit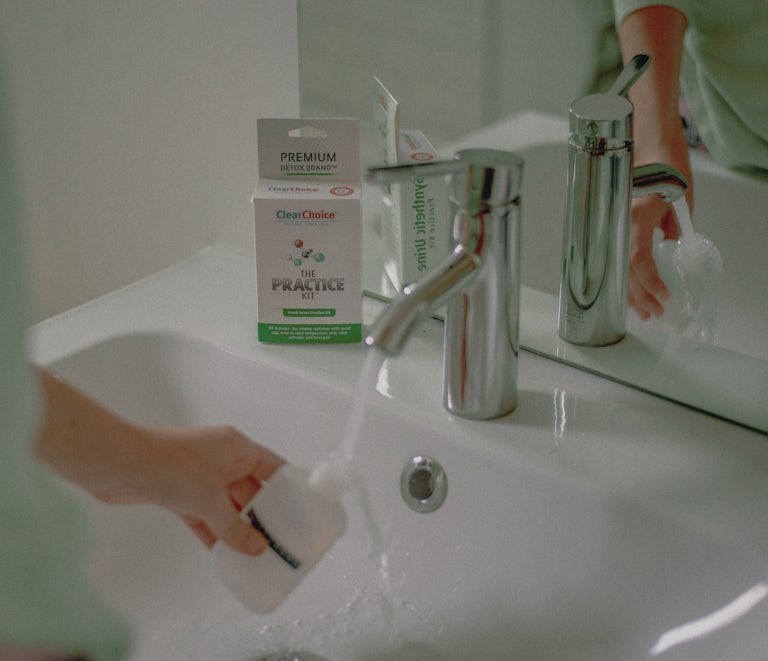 Clear Choice has a solution for those who are nervous about taking a urine test. The Practice Kit comes complete with a three-ounce mixing container, a heating pad, and some heat activator. The practice kit can be purchased as part of a combo, with either Sub Solution or Quick Luck. Unlike Quick Luck, Sub Solution can take a little more time to prepare. Clear Choice recommends that you practice first to check for any possible complications.
Incognito Belt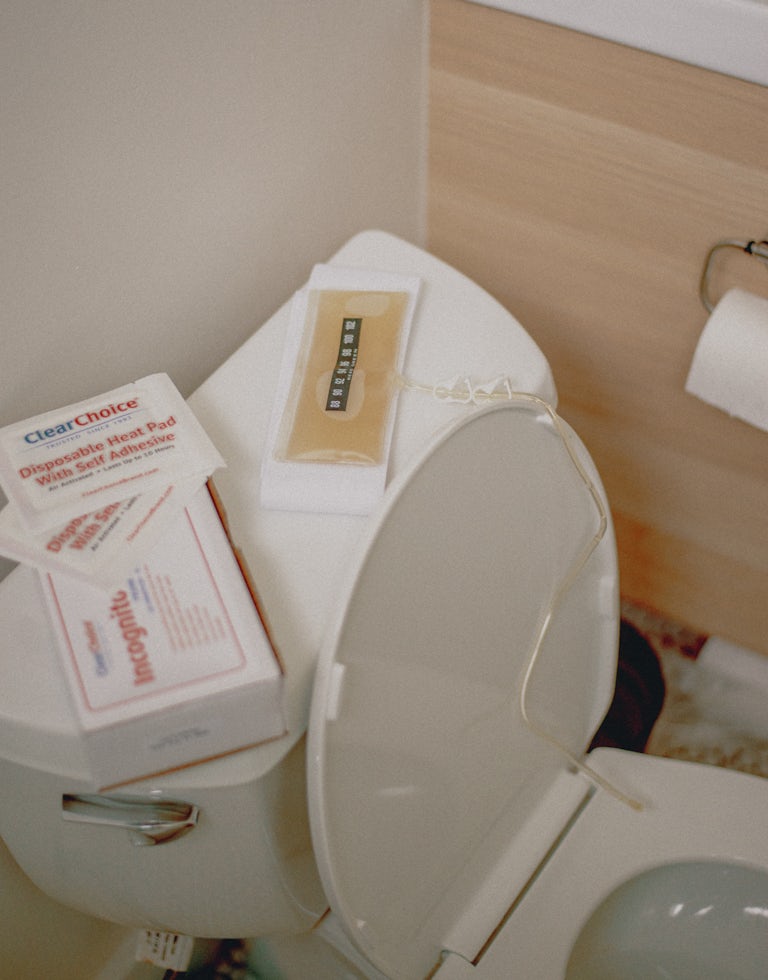 The Incognito Belt helps keep your urine discrete. There's no pocket bulge or awkward swishing sounds with this handy accessory. The belt comes with a premixed synthetic urine, which is securely tucked under clothing and around the waistline. The urine is dispensed through a rubber tube, which is clipped shut prior to the drug test. With some care, this tube can be threaded through the fly of a pair of pants or hidden under a skirt during the urine test. Warmers included. $125.
SPIKE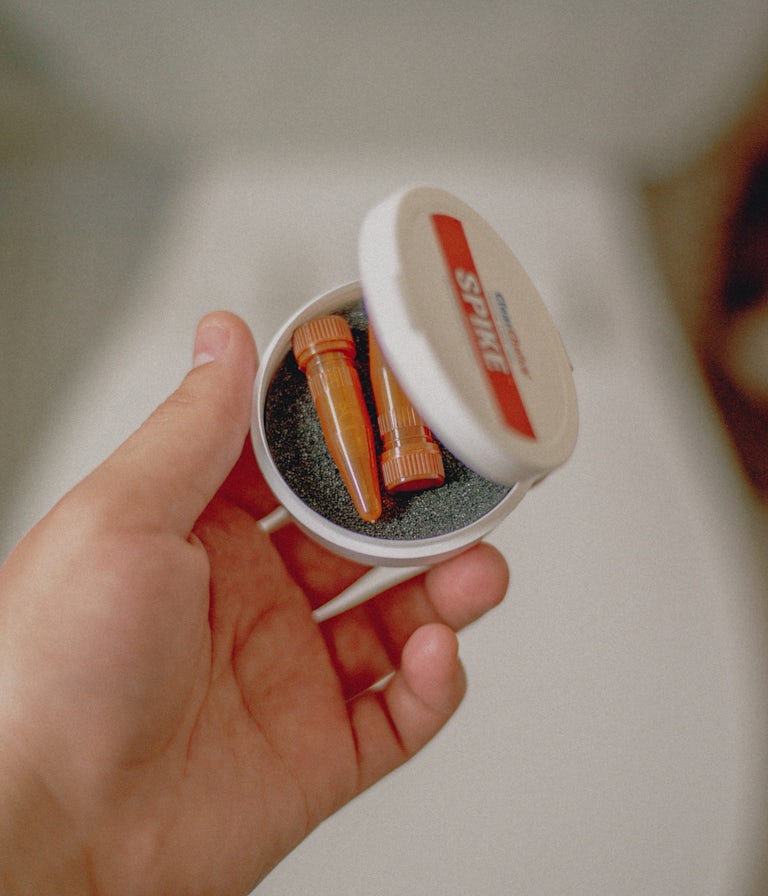 Clear Choice has another option for those who are concerned about synthetic urine. After thousands of hours of lab research, the Clear Choice team developed SPIKE. Intended as an additive to your own urine, this urine amendment purifies toxins present in the urine before a random EMIT test or test panel. One of a small 1.5-milliliter bottle is intended for occasional consumers, while Clear Choice recommends two bottles for moderate to regular consumers. This colorless and odorless product is undetectable in urine, and hopeful testees simply pour some into their sample before handing it off to a testing lab. Please note that SPIKE is not effective in GC/MS gas chromatography/mass spectrometry tests.