Weed gummies, for my money, the sweetest edibles, hands down. They're colorful and full of flavor, they don't leave a mess behind, and they're always available. More importantly, they never kill the vibe. Most THC-infused gummies only contain 10 mg a pop at the max, which makes it super simple to pace yourself, and just as easy to not. Want a slight lift? Have one or two gummies. Want to get silly stoned on purpose? Down the whole bag. With weed gummies, you have options.
Of all edibles, I find that weed gummies taste the best. For an edible not to have high hints of pot is rare, and thankfully you'd never know the best THC gummies contain any weed at all. From the flavor at least.
THC Gummies: Price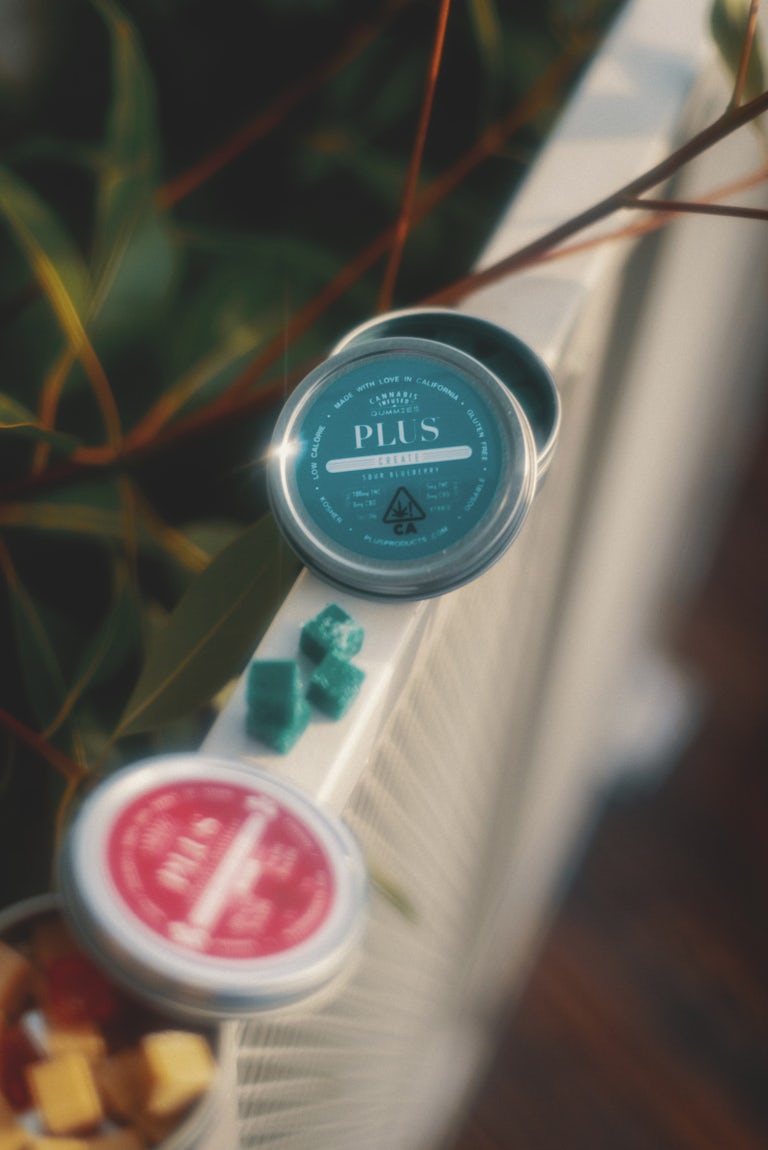 Sadly, no high-quality edible gummy is going to come with a Lifesavers price tag. But all in all, they tend to be on the more affordable side. When buying weed gummies from a dispensary, you might spend anywhere from 10 to 40 bucks, depending on the size and potency of the gummies, as well as the quantity.  While that might be out of budget for some, at you know you're getting the good stuff.
As for buying from a dealer, there's no way of telling how much weed gummies will cost you. Most dealers set their own price. In states where weed is illegal, you're lucky even to find an edible connect, so you could end up paying more than what they're really worth. That's not to say you can't score top-notch edibles for a decent price from the local bud man. If you've got a good thing going, then keep it. But if you have your doubts and the option is there, then turn to the guy or gal behind the counter that sells the gummies every day and knows their stuff. Or, invest in a MagicalButter machine and just make your own canna gummies.
The Best THC Gummies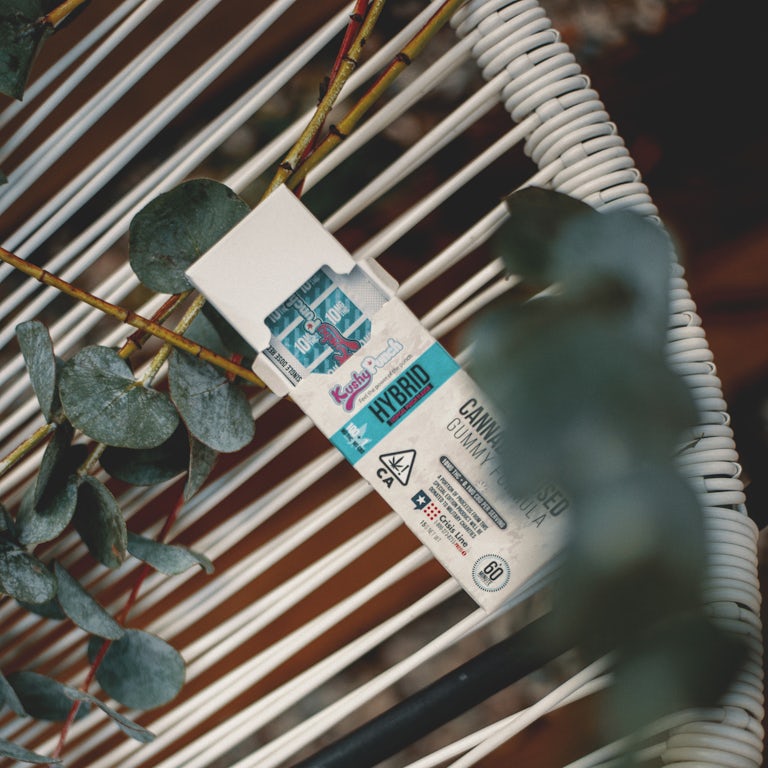 You will probably never come across a weed gummy you hate. There's not much to hate about candy that contains THC. But if you want the tastiest and most effective canna gummies, it's all in how they're made. Lucky for you, we know who knows how to make them. Here are the best THC gummies for keeping your edibles experience sweet and stellar:
Kushy Punch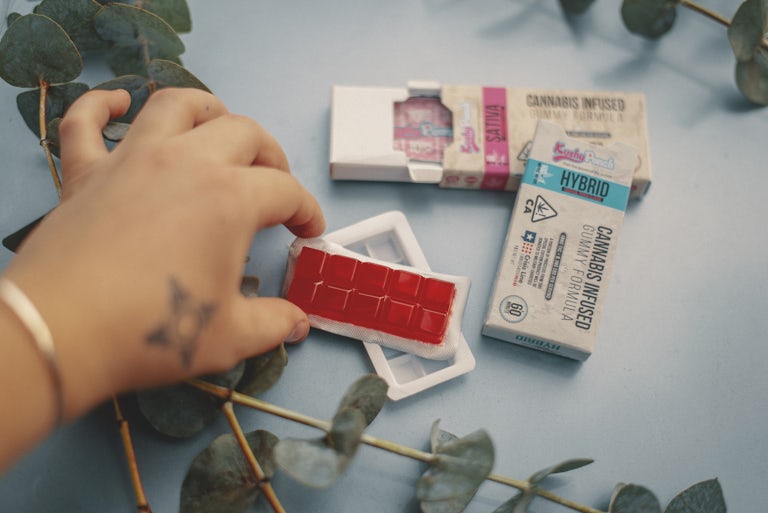 Kushy Punch weed gummies are for everyone and everything. Whether you're looking to bust out the notepad and do some writing or need the motivation to get through your morning workout, there's a Kushy Punch gummy to give you what you need. Kushy Punch offers five formulas, including Recover for restoration and pain relief, Private Reserve for a pure head high, Sativa for creativity and exercise, Hybrid for chillin' and music/art, and last but certainly not least, Indica, for boosting appetite and sleep. The company uses organic top shelf full spectrum oil rather than THC isolate to deliver full body relief. Each variety contains 6.25 mg of THC a pop, or 100 mg a pack, except for Recover, which combines 60 mg of THC with 30 mg of CBD a box.
PLUS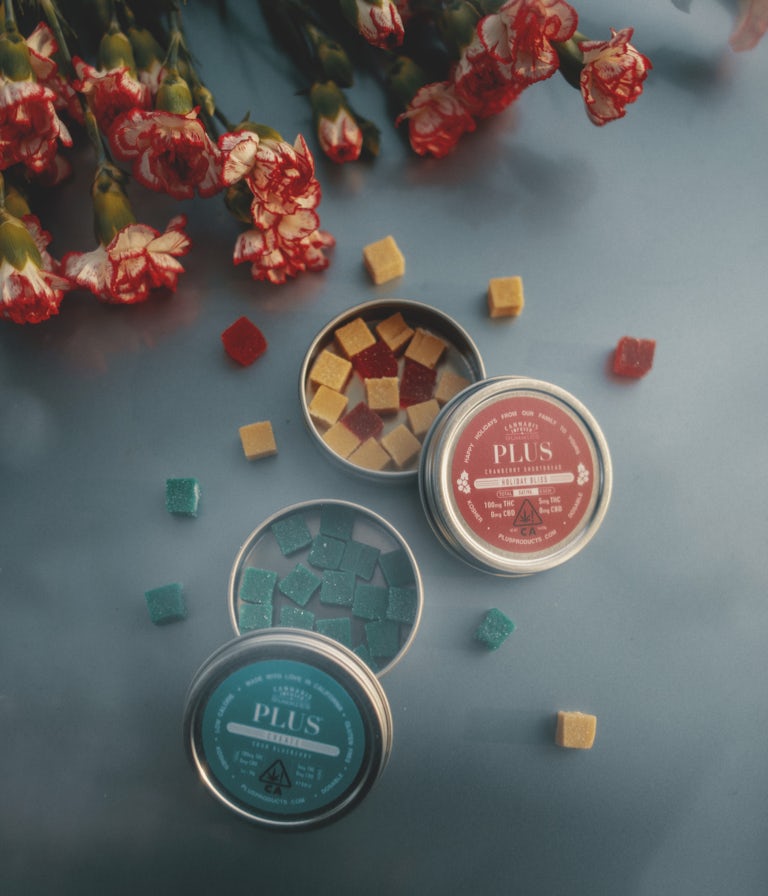 If you remember stashing cans of Altoids in your purse or back pocket, then PLUS gummies should be sweet, chewy bites of nostalgia. PLUS THC and CBD infused gummies come in an identical package and are equally convenient to tote around town. And if you're generous, to open and share with a friend or coworker. Their four flavors, Blackberry & Lemon (90 mg THC, 10 mg CBD), Sour Watermelon (100 mg THC), Sour Blueberry (100 mg THC), and for a limited time only, Cranberry & Shortbread (100 mg THC), are to die for they're that delectable. Plus, no pun intended, they're perfect for microdosers. The THC formula gummies only contain 5 mg a bite, while the CBD/THC formula gummies have just 4.5 mg of THC and .5 mg of CBD.
Kanha Treats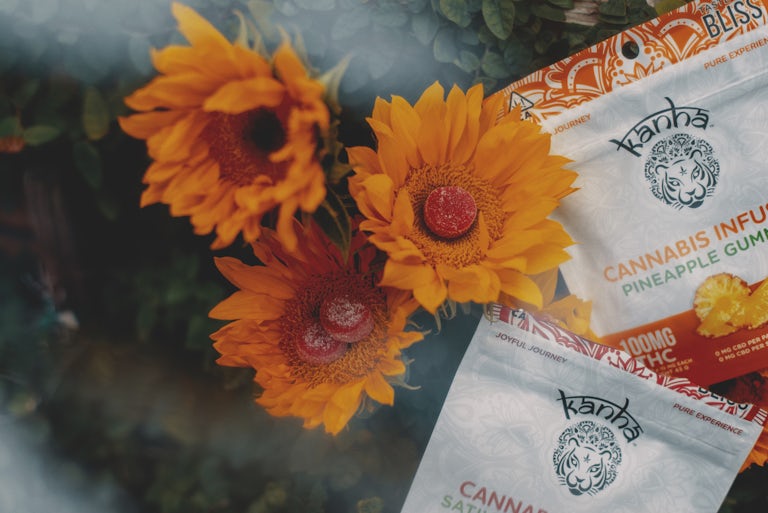 Kanha Treats deliver bliss in eight different juicy fruity flavors. Not only do these THC gummies come in Mango, Pineapple, and Sour Cherry, but also Sour Apple, Watermelon, Strawberry, Peach, and Blue Raspberry. Each little chew is lightly dosed with 10 mg of CO2 extracted oil, the cleanest, purest, and most balanced infusion for the most reliable experience. Kanha Treats are over 70% more trustworthy than other candy edibles, to be exact. They even make their own oil to ensure customers get nothing but the best.
Camino Gummies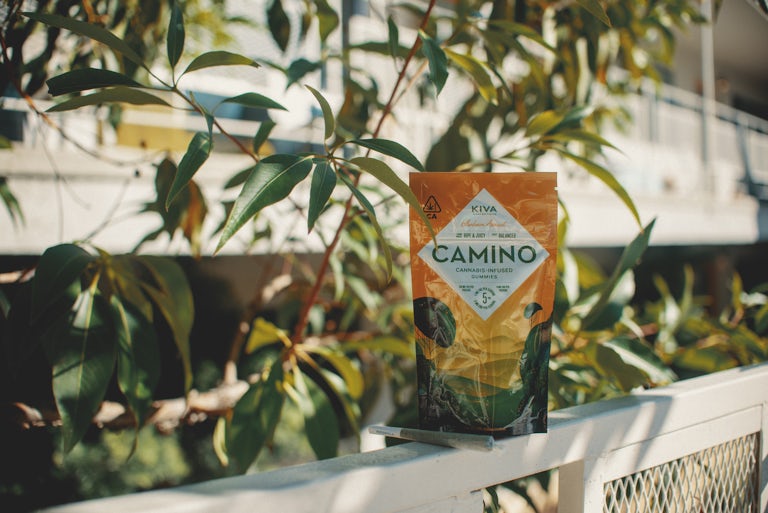 Kiva Confections is famous for their chocolate bars and chocolate-covered fruit bites. To add to their collection of amazing edibles and please the gummy crowd, they created Camino Gummies. These weed gummies are said to put you in a "California state of mind" with their euphoric effects. They get their inspiration from the historic El Camino Real, a 600 mile-long road in Cali that features the most breathtaking landscapes the Golden State has to offer. From uplifting Pineapple Habanero to social Sparkling Pear to balance Blenheim Apricot to chill Wild Berry, Camino gummies are flavorsome snacks that compliment every occasion. Day or night, their small 5 mg dose of THC, or in Sparkling Pear's case, 6 mg CBD/2 mg THC, hits the spot.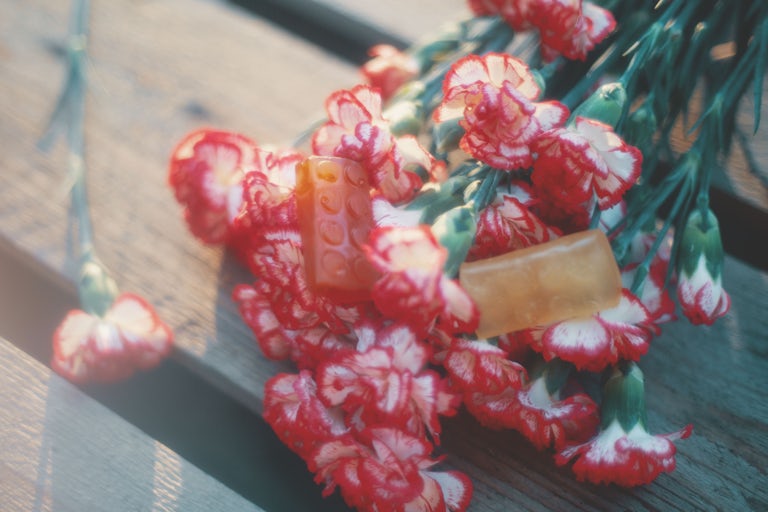 Need a delectable gummy for oomph in the morning? Or, to calm your overburdened mind, put you to sleep, and help you stay asleep? Whatever you need, Twisted Extracts has the jelly, THC-infused gummies to appease canna connoisseurs from sun up to sun down. Twisted Extracts is one of few edible brands that keep it one hundred when it comes to the flavor of their Jelly Bombs. On their site, they publicize on a scale of 1 to 5 how weedy each variety of lego-shaped gummies tastes, so you know what to expect. The Indica ZZZ Bombs (3/5) are the weediest on the flavor scale, while the Sativa 1:1 Jelly Bombs are practically weedless on the tongue. There are also regular Sativa Jelly Bombs, which are semi-dank (2/5), but available in a wide range of flavors that go tastily with the herb, if we do say so ourselves.
Best THC Gummy Bears:
Paradise Sour Gummies
Gummy bears can come off as being too appealing to adolescents, which is why you won't see them around too much. But they do still exist, and with proper packaging and handling, can be a harmless addition to your wellness routine. Take Paradise Medical Sour Gummies, for example. These THC gummy bears come in five delicious flavors-cherry, apple, orange, lemon, and pineapple- tucked inside of a child-proof bottle for safekeeping and maintaining potency and freshness. Much like a gummy vitamin, they are bite-size and evenly dosed, available in 10 mg and 25 mg doses of THC a piece.  
Best THC Gummy Worms:
There's something about a worm-shaped gummy coated in sugar that makes your heart smile to this day. As a child, if you didn't have your popcorn and a bag of Trolli gummy worms to go with a Disney movie marathon, then you weren't living your best life. Unfortunately, Trolli isn't an edible brand, but there are Kushie's tasty, sweet and sour gummy worms, infused with your choice of 160 and 320 mg of THC per slithery creature-filled package. Trolli who?