Weed isn't just weed any more folks. Back in the day, marijuana was a little bit simpler. Then, as we started to learn more about this incredible plant, came the names Sativa and Indica. Now, there are thousands of strains with unique names and profiles, like Purple Monkey Balls, a fun Indica-dominant hybrid with 15–23 percent THC that boosts your mood and willingness to socialize. The variety is exhausting, kind of silly, and beautiful at the same time.
The Best Weed Strains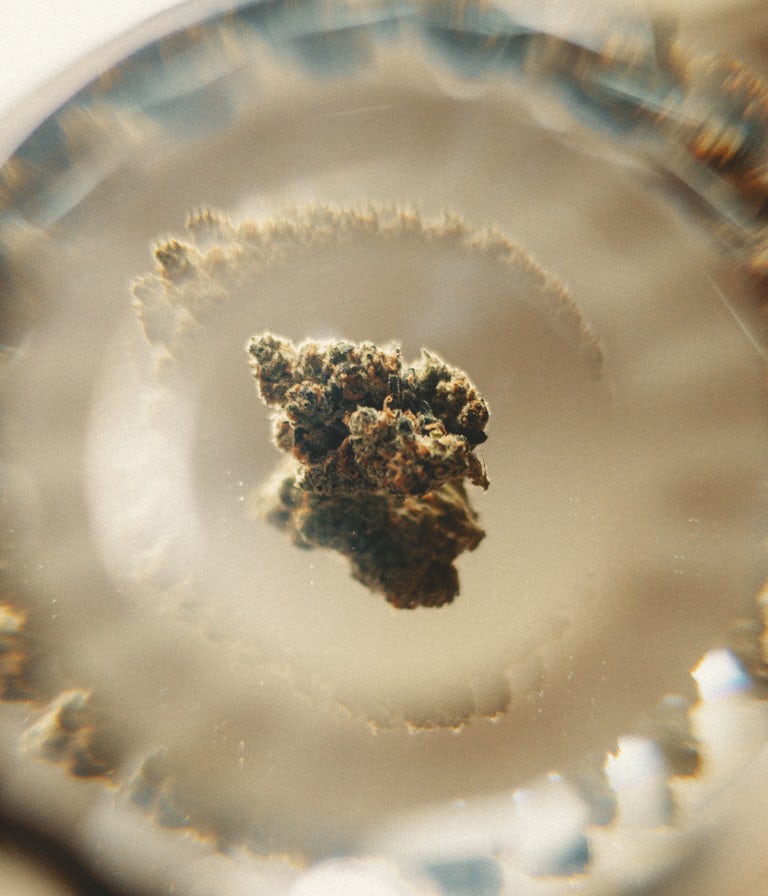 Realistically, we will probably never get to try every strain of marijuana on earth. But while we are still alive and getting it in, There's no time to waste on subpar flower. So where are these fine flowers? Right here in this list. From Sativa for depression to 2018's most beloved hybrid, here are a few of the best weed strains to burn, bake, and vape:
Best Sativa Strains
The whole Indica/Sativa divide is old news for many. These days, it is much more accurate to categorize strains by terpenes and cannabinoids, as those are what truly gives a bud its unique flavor, aroma, and effects. As it turns out, most consumers prefer hybrids anyway. Hybrids combine the effects of Sativa and Indica, providing more benefits and a balanced buzz. And anyway, there are very few pure Sativas left in existence today.
Straight Sativas are famous for their cerebral effects. They're like your morning cup of coffee; they get you going. Sativas are also known for improving focus, diminishing the symptoms of depression, and treating insomnia. Here are a couple of sweetest Sativa strains you can still find today:
Best Sativa Strains For Energy:
Destroyer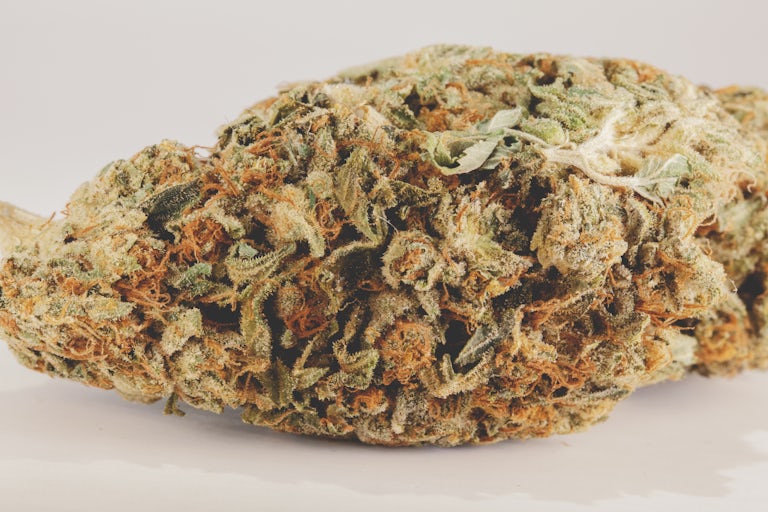 Destroyer is one of the few 100 percent pure Sativas left on the planet. Its buds are covered in frost and packed with resin, with a THC content of 20% and low levels, around 1 percent, CBD. Destroyer features a fruity aroma mixed with lavender and is the ultimate uplifting bud. It boosts not only your mood but also energy, and wipes away stress at the same time — definitely a strain you want for your next wake and bake.
Strawberry Cough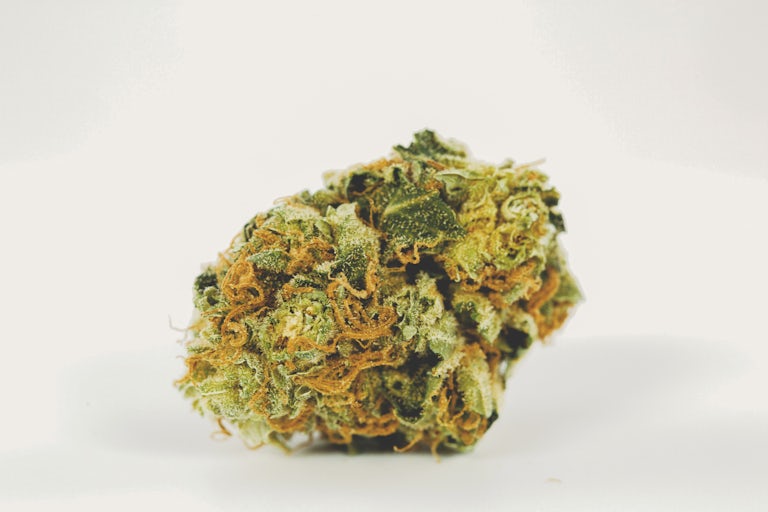 Strawberry Cough is another strain that's grown in popularity over the last little while. A genuinely potent and euphoric Sativa (13–23 percent THC) pick up this bud when you're looking for an energetic evening with a strong head-high. As its name suggests, this strain features an intoxicating sweet, strawberry aroma. It typically produces dense flowers and thick smoke, which is one of the reasons you might find yourself coughing after taking a hit.
Arjan's Ultra Haze #1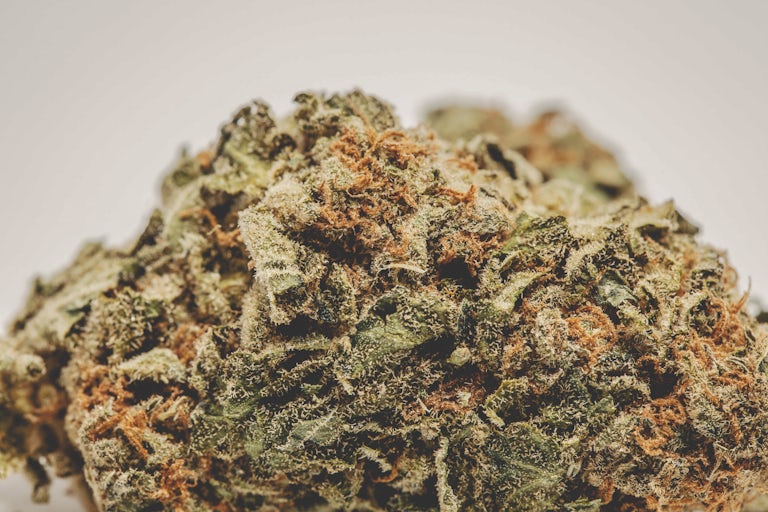 Arjan's Ultra Haze #1 isn't a straight sativa, but it is 80 percent Sativa dominant, so it's pretty close. With its heady and elevating effects, it feels like a Sativa too. Arjan's Ultra Haze #1 holds about 16 percent THC and delivers a rush of euphoria along with a surge of creativity. Both light and lively and inspiring, this flower is perfect for daytime projects, whether it be arts and crafts or remodeling your bedroom. It also boasts a refreshing mint flavor that will have you drooling. Hopefully not on the smoke.
This perfect easygoing, happy Sativa carries between 15–25 percent THC and is an excellent choice for a long evening out. As its name may suggest, it features a fruity tropical flavor that might remind you of a pleasant day at the beach. The strong Sativa lineage in this strain produces energizing and creative effects, making for some interesting conversations with old and new friends alike.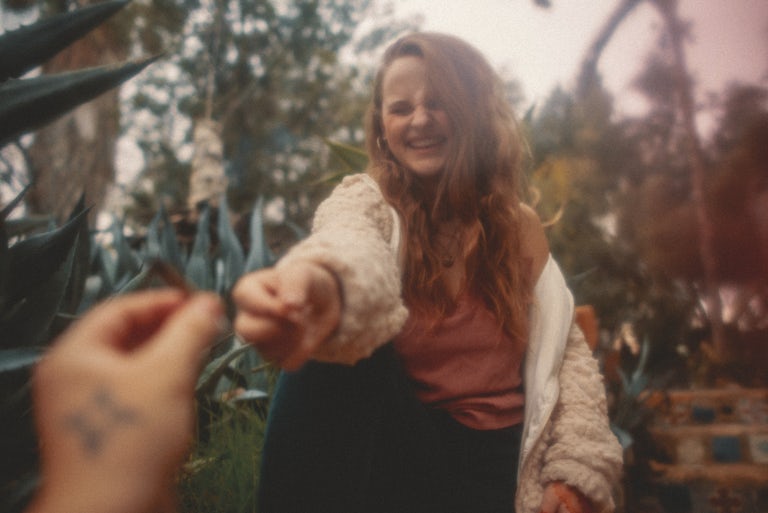 Malawi Gold
Malawi Gold is a legendary, high-quality landrace Sativa strain. Featuring 14–24 percent THC, this is a bud for seasoned veterans only. Malawi Gold's effects hit you almost instantly, heightening your senses, perception, and social energy. Medicinally, the tropical treat Malawi Gold is an excellent strain for relieving depression. Invigorating and cheerful, this Sativa will lift you up when you're at your lowest and put you in good spirits, encouraging you to embrace the day ahead.  
Laughing Buddha
A night of partying is not complete without ample amounts of laughter. Laughing Buddha, with its 13–20 percent THC content, is sure to deliver. This Sativa is a potent cross between two landraces: Thai and Jamaican. Brought into creation by Amsterdam's Barney's Farm Seeds, the sheer amount of joy, happiness, and giggles produced by this silly bud is sure to bring out the best in everyone who gives her a try.
Kilimanjaro
Another fantastic 100 percent Sativa flower, especially if you're after THC, is Kilimanjaro. Is it a coincidence that Kilimanjaro is named after the highest mountain in Africa? Nope, this floral-flavored bud knocks. Kilimanjaro is typically loaded with up to 20 percent THC and provides a trippy cerebral high. Aside from leaving you as focused as a lion on its prey, this pure Sativa is energetic and will keep you on your toes. However, if you up the hits, it will destroy insomnia in seconds.
Chocolope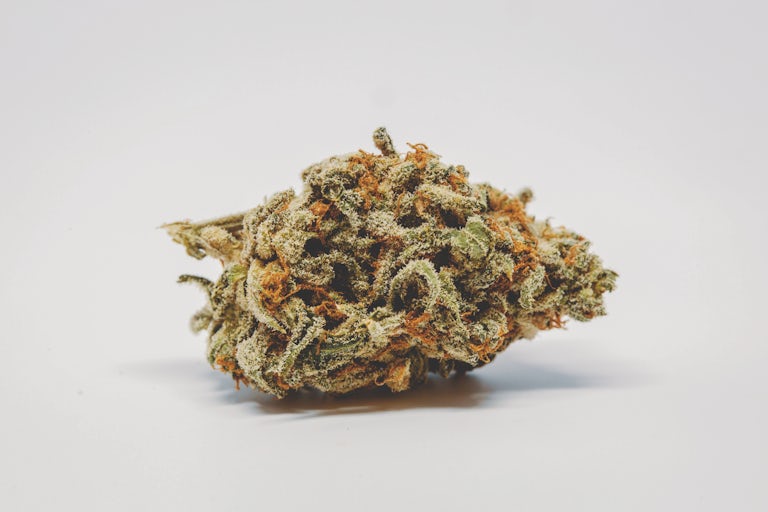 For those that prefer a strong mental experience from their marijuana, Chocolope (17–22 percent THC) is the strain for you. Bred by DNA Genetics, this Sativa doesn't actually feature too much of a chocolate aroma. Instead, it's scent has been described as coffee-like and with an earthy, melon twist that probably comes from its Cannalope Haze lineage.  This strain has become quite famous for its strong cerebral, slightly psychedelic effects. The mind-warping nature of this Sativa makes it an excellent choice for your next DJ set or music festival.
Best Sativa Strains 2018: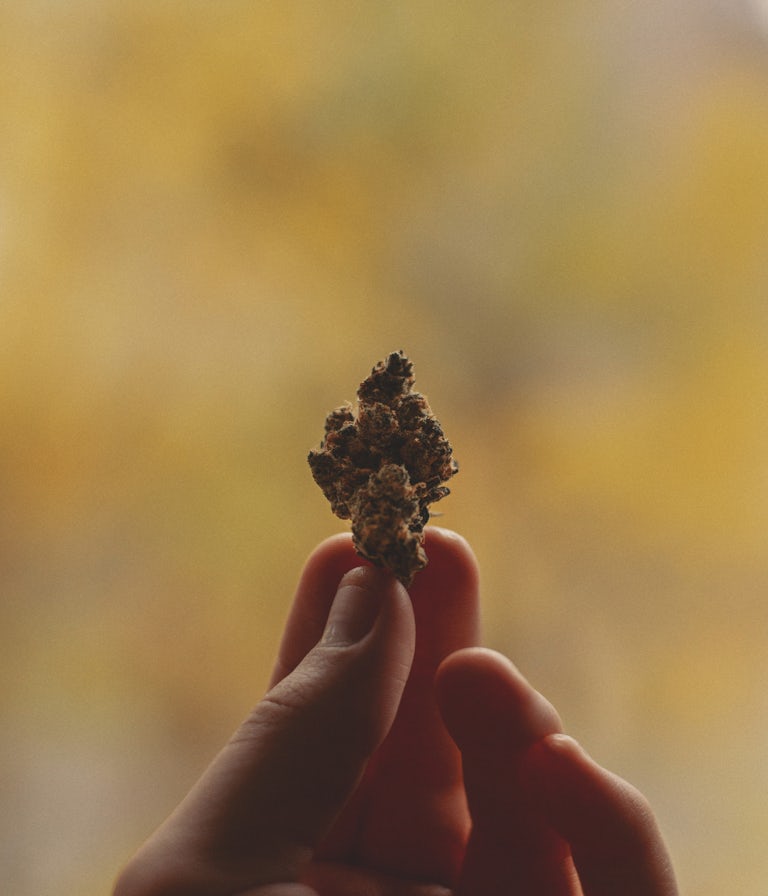 Ghost Train Haze
New year, new you. We get it. But don't leave behind the best dank of 2018. If you didn't partake in Ghost Train Haze last year, then make 2019 the year. Ghost Train Haze is a spookily dense citrusy Sativa coated in crystals and sometimes, contains as much as 25 percent THC. For those with anxiety, consider this bud your worst enemy. But for consumers needing stress and pain relief, in addition to a euphoric and numbing body buzz, meet your new best buddy.
Tangie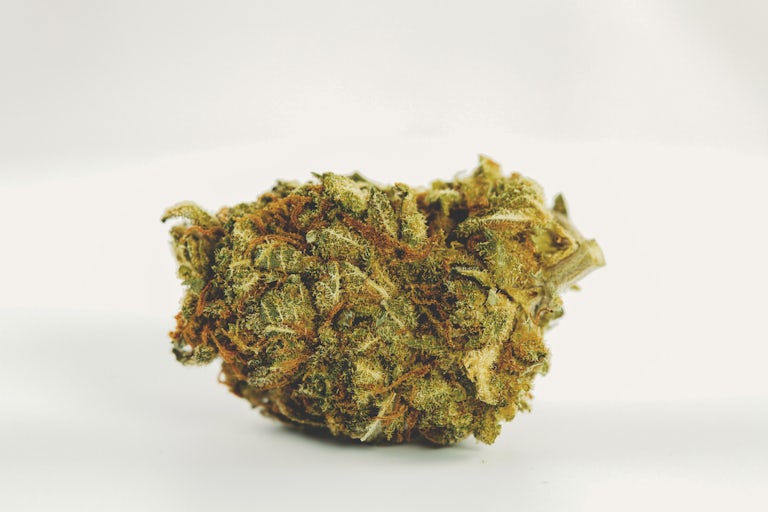 If you're the type that likes to impress at a party, you can't go wrong with bringing some Tangie along. Another amazing strain from the renowned DNA Genetics, this strain features 13–22 percent THC and a mouth-watering aroma of freshly peeled tangerines. A particularly top Sativa, Tangie has extremely nice mood-lifting abilities and is well known to put a lasting smile on your face. Expect an all-around enlightened, head-focused experience filled with energy, euphoria, and genuine happiness.
Best Indica Strains
Indica-dominant strains and pure indicas are perceived to be physically sedating and sleepy. Some smokers swear it slows them down, while others claim the opposite. Truthfully, it depends on the person, but those looking for a better night's sleep or a heavy dose of chill tend to search for indica over sativa. Indica, or "in-da-couch," is also known for being a useful aid for pain, anxiety, and nausea. Here are some of the best Indicas to mellow you out and provide comfort: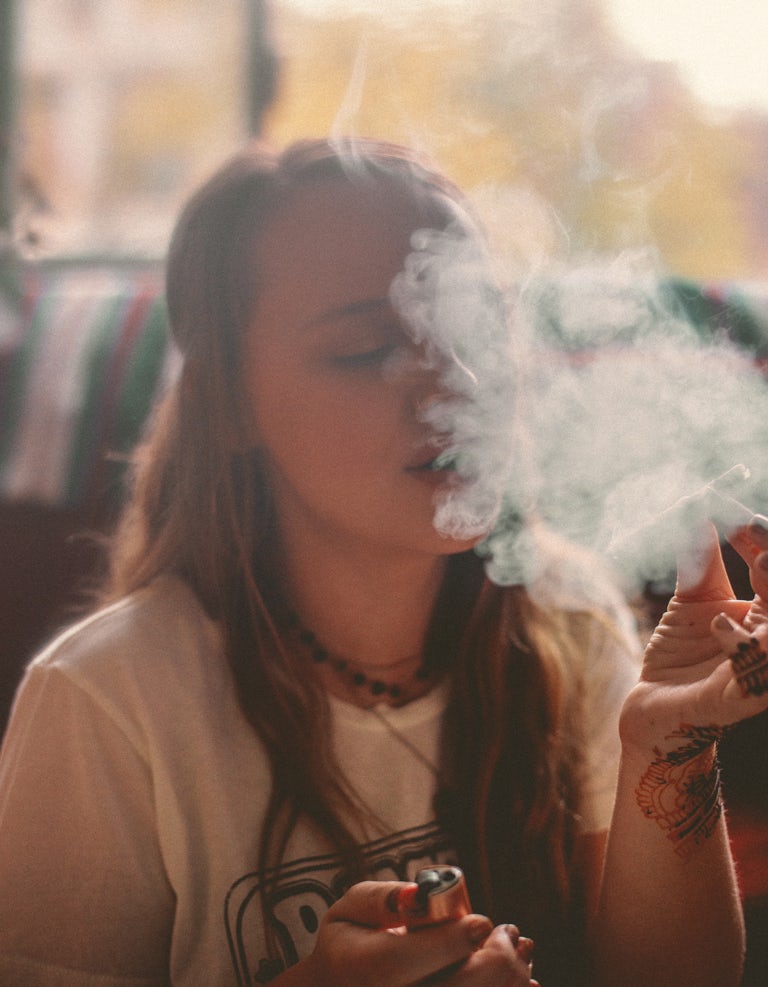 Deep Chunk
Naturally, we are going to kick off the indica category with the best indica for sleep, Deep Chunk. Deep Chunk is pure indica and carries anywhere from 11–20 percent THC, so that tells you already that you're in for sound sleep. This indica is some creeper weed that will take a couple of minutes before you really start to notice its effects. One minute, you're basking in its lovely, slightly pine, plum, and violet-scented smoke. Then the next, you begin to feel a tingle around your eyes and temples, spreading all the way down the body, paralyzing you head to toe. The body high makes Deep Chunk a fabulous flower for pain, too.
If you've been on the hunt for a relaxing, pain-fighting, inflammation-reducing flower, then Remedy is the bud for you. Remedy is both woody and citrusy and nearly a 100 percent CBD Indica. Its CBD levels are high at up to 15 percent, while its THC levels are often below 1 percent. Because it's packed with CBD and barely any THC, it's much more of a body bending bud than a mental stimulant. However, many consumers report that Remedy is excellent for anxiety, in addition to long-lasting pain relief.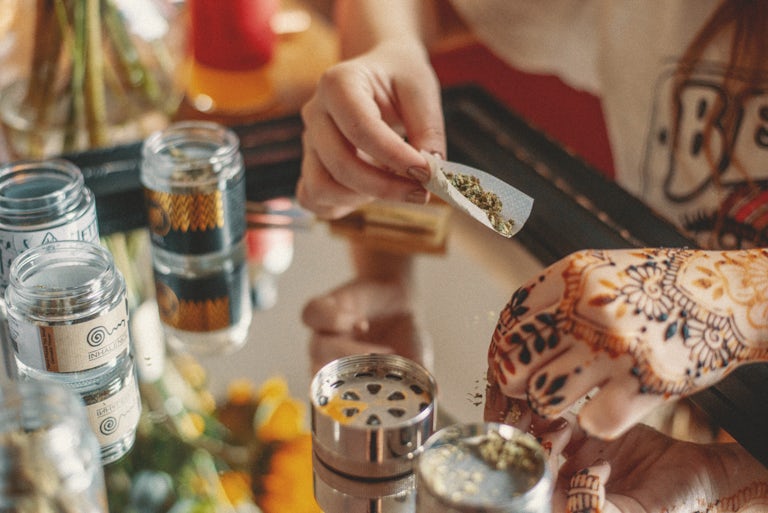 Sweet And Sour Widow
A beginners indica should be balanced and soothing, not overly potent and overwhelming. Sweet and Sour is a wonderful beginner's bud with a floral and earthy aroma. It has a 1:1 THC to CBD ratio, with the THC and CBD levels ranging between a low 6–8 percent, sometimes a bit higher in CBD. The psychoactive effects of Sweet and Sour are mild and manageable thanks to a small dose of THC in conjunction with CBD. This Indica might make you feel slightly tingly and talkative but for the most part, relaxed and stress-free.
Best Indica Strains 2018:
Dark Star was one of the favorite flowers of 2018. It is an indica through and through and delivers mind-numbing effects, perfect for handling built up stress and anxiety, especially after a long hard day, and a headache. It will also give you the munchies some kind of terrible, so be sure to keep a lot of snacks nearby. The pungent Dark Star contains around 18 percent THC, so it's quite spacey and euphoric. Smoke or vape on this dark blueish, copper-haired strain for too long, and you'll soon be knocked out.
Best Indica Strains Of All Time:
Granddaddy Purple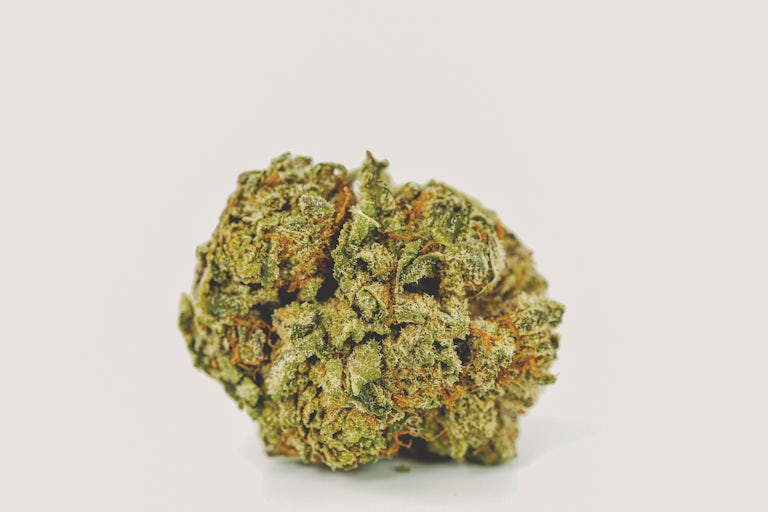 No one can argue that Granddaddy Purple is one of the best Indicas of all time. It boasts up to 23 percent THC, features elegant deep purple hues, and snow white crystally resin- a beauty to behold and to burn. With this fierce flower, you get mind and body benefits, which do creep, so don't be so quick to pick the bong back up after a few rips. Its smooth body buzz will attack pain like a beast and help you unravel, while its euphoria will discharge negative thoughts in exchange for good vibes. Oh, and the flavor is berry sweet, even the aftertaste.  
Best Hybrid Strains
Now for the best of both buds, hybrid strains. Some hybrids are evenly balanced with Indica and Sativa, while others are either Indica-dominant or mostly Sativa. Mostly indica strains provide a light head high with pain relief. Sativa-dominant strains, of course, are more cerebral but offer relaxing body effects too. With balanced hybrids, you get the perfect combination of benefits. Keep all that in mind while glancing over our favorite hybrids:
Best Hybrid Strains 2018: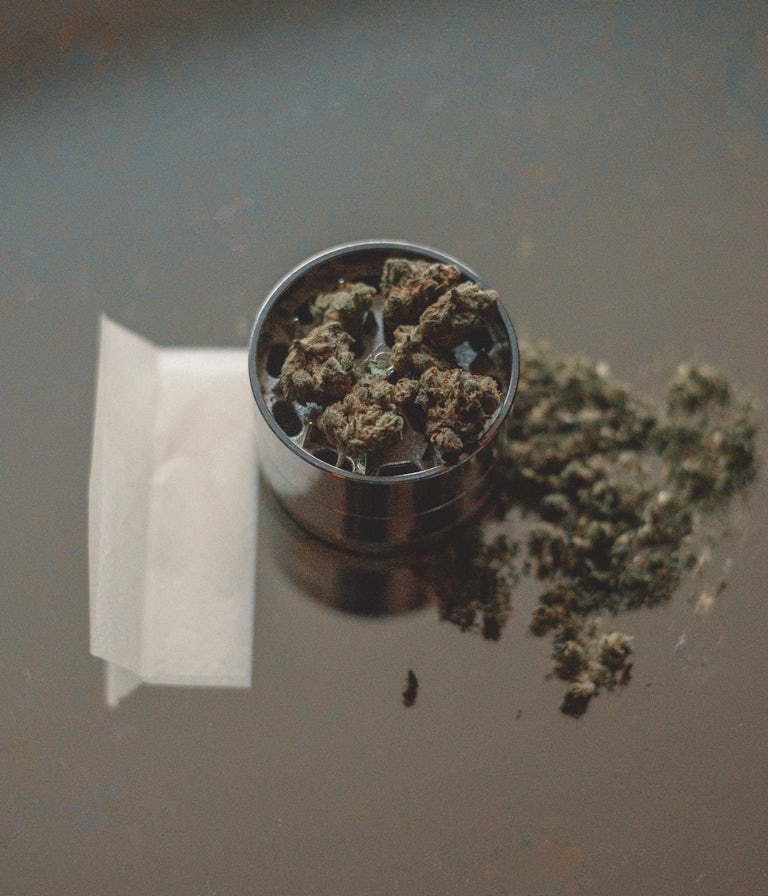 Mandarin Cookies
Mandarin Cookies is a 5-star hybrid for a reason and was in a lot of people's pipes in 2018. This pungent orange-flavored flower holds one of the highest doses of THC, 25 percent to be exact. Its tasty terpene profile makes it a beautiful bud for producing concentrates, which have won numerous awards. The most noticeable effect Mandarin Cookies has to offer is bliss. A few hits in, you'll be grinning ear to ear, if not laughing your butt off. With that being said, it's a great choice for dabbing (learn what is dabbing) away the dreary symptoms of depression, or, firing up with friends.
Agent Orange
You're likely to fall in love with this strain as soon as you take a whiff. This balanced, cheerful hybrid showcases an incredibly delicious orange-citrus aroma and a decent amount of THC (13–15 percent). Always a crowd-pleaser, the uplifting and jovial effects of Agent Orange make for a pleasant and easygoing experience. Though this strain is Sativa-dominant, you'll find that it produces some relaxing bodily sensations as well. This strain is a top-notch choice for some silly and chill pre-gaming.
Balanced Hybrid Strains:
Cannatonic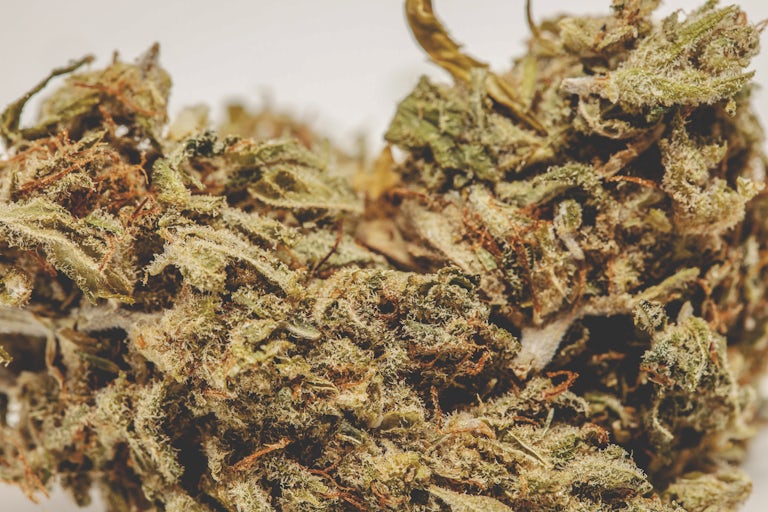 If you want to try an even split of Indica and Sativa, then there's Cannatonic, a hybrid that comes balanced and stacked with benefits. Most Cannatonic varieties contain a near 1:1 ratio of CBD and THC (6 percent), providing a short-lived buzz, but powerful while it lasts. Cannatonic, with its delicate dose of cannabis and earthy citrus scent, is relaxing, uplifting, and stress-relieving. Many consumers also use this hybrid for alleviating pain and improving focus.
This hybrid is a true classic. Much loved by nearly everyone, this strain features similar genetics to Super Silver Haze and a generous helping of THC (10–20 percent) and CBD (1–13 percent). A cross between Northern Lights, Skunk, and AK-47, this strain is known to produce a strong, happy high. Be warned, though: this is a powerful hybrid if you're not careful. While you're sure to find yourself doubled over in laughter at some point during the night, smoke a little too much, and you may find yourself a bit on the paranoid side.
Indica Hybrid Strains: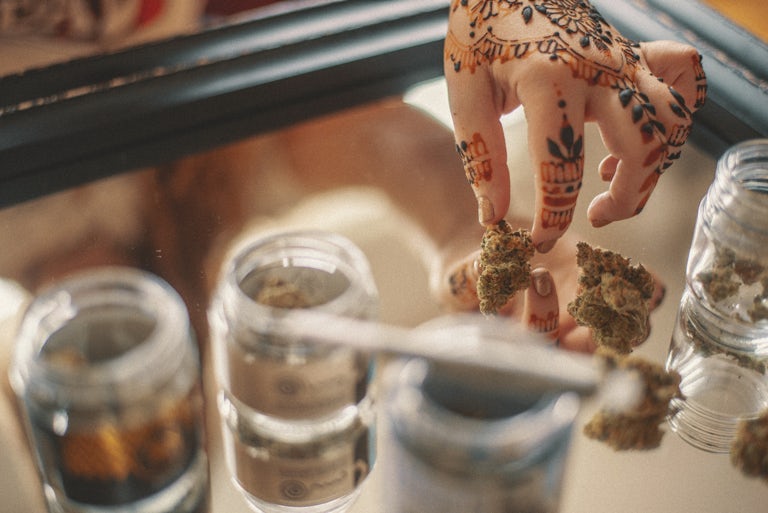 GSC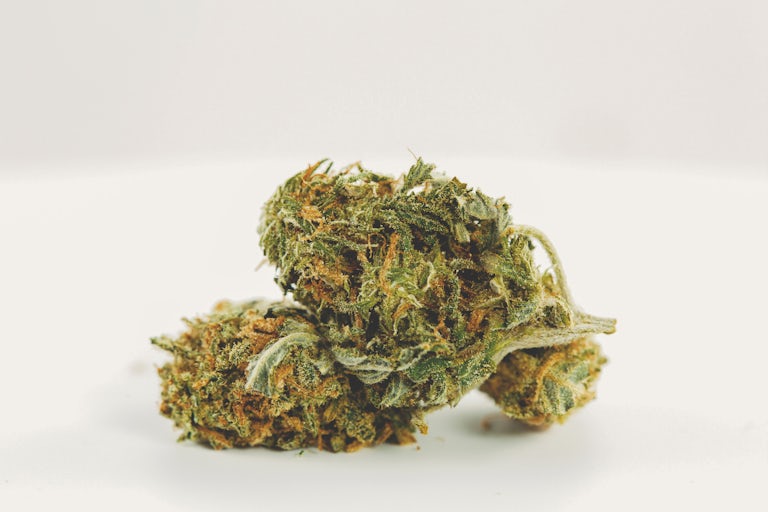 Formerly known as Girl Scout Cookies, and a favorite of mine, GSC is hands down one of the best Indica-dominant hybrids around. It has skyrocketing THC levels ranging between 25–28 percent and tastes more delicious than Samoas, the best kind of Girl Scout Cookie, don't argue with me. Its happy high is even sweeter. A few puffs of GSC will keep stress at bay all day, helping you to relax and enjoy yourself, the whole point of cannabis.
Strongest Hybrid Strains:
Godfather OG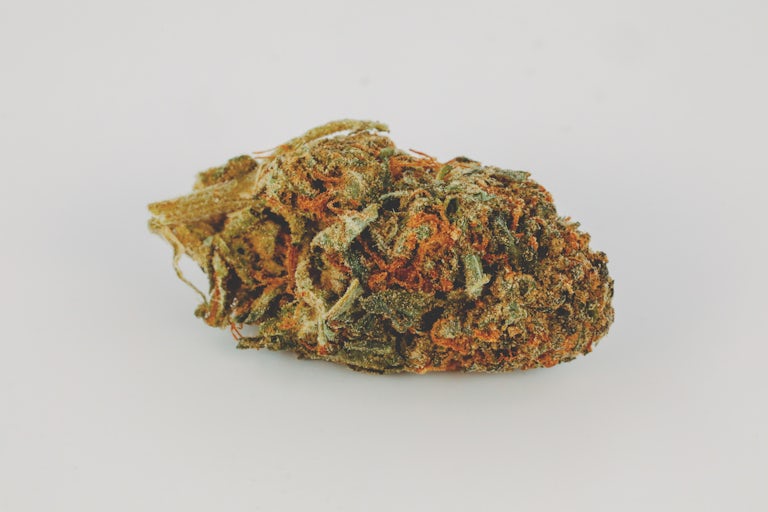 Godfather OG, at its highest, holds a whopping 28 percent THC. If you want to get stoned to the bone and pass out after, then this is your hybrid. Godfather OG is super sedative and hits you in the head first, then takes over your entire body. If you have things you need to get done, then save this bud for bedtime. During the day, however, it can come in handy for reducing stress, depression, and pain. Just be sure to go light on the puffs, or else you can kiss your day goodbye and say hello to your pillow.
Sativa Hybrid Strains:
Blue Dream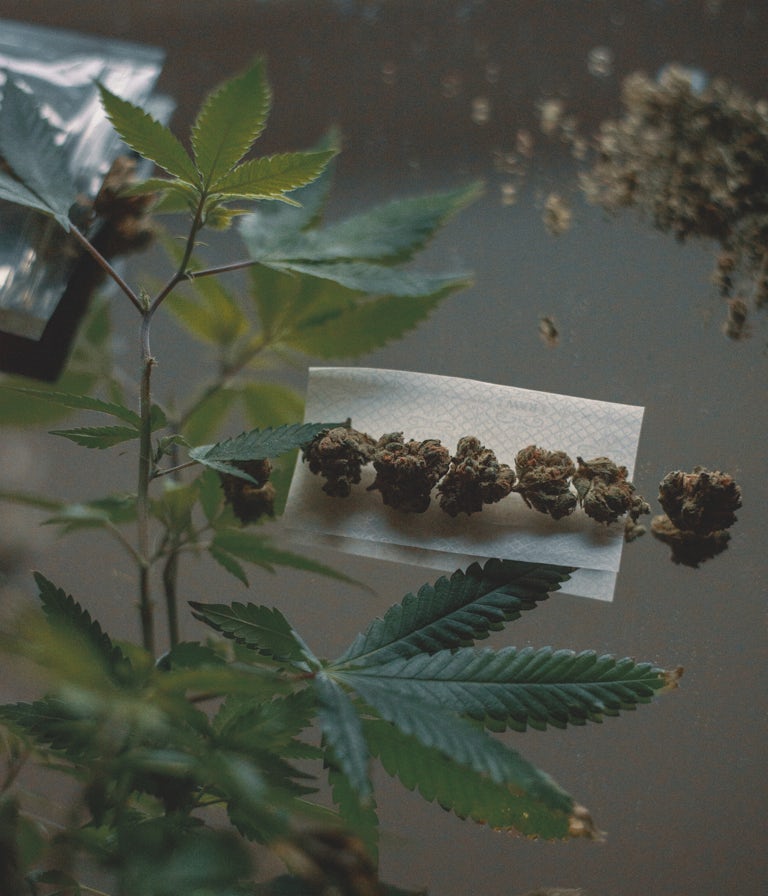 Blue Dream is only slightly Sativa-dominant, but it's still the best in the class. On top of full body relief, Blue Dream offers a gentle head lift. Its level of THC varies between 17–24 percent, which is just the right amount of potency for relaxing your limbs and boosting your motivation. Blue Dream, as the name hints, is a fruity flower with a mixture of berry aromas. When you're glued to the desk for the day, it will keep you nice and comfortable, and extra focused.
Super Silver Haze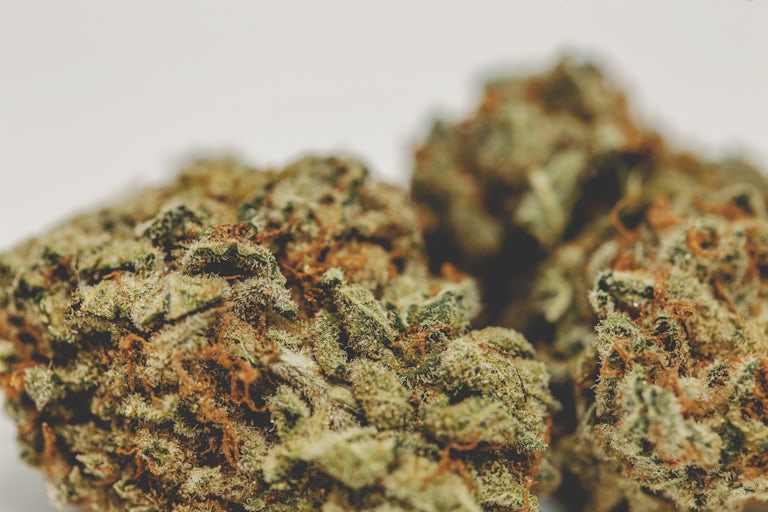 Super Silver Haze (23 percent THC) is one of the most popular strains for a reason. Though Sativa-dominant, this hybrid provides the uplifting and happy effects while also giving its users a chill body buzz. The winning combination of Northern Lights, Skunk, and Neville's Haze is enough to provide you with an intense high while keeping uncomfortable paranoia and giddiness to a minimum.
Trainwreck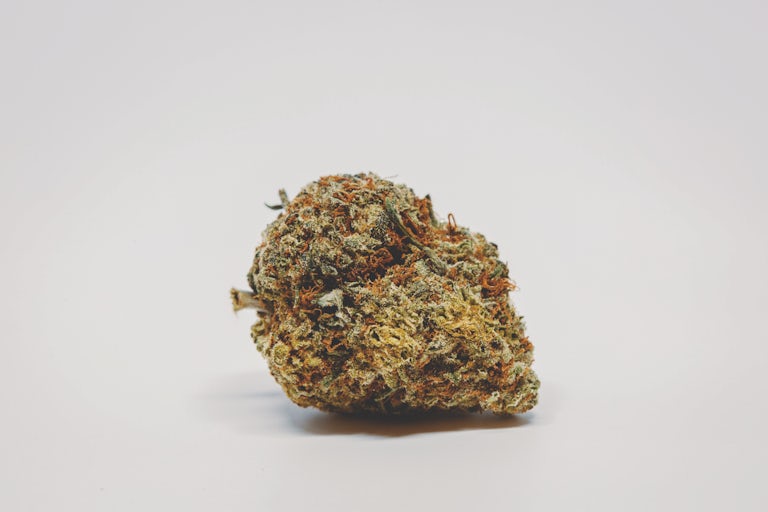 For those looking for a speedy pick-me-up, give Trainwreck a try. This heavy-hitting hybrid features 13–18 percent THC and strong euphoric and energetic effects (similar to fruity pebbles weed). Expect to find yourself filled with pleasant creative energy and ready to get out there and have some fun. Its equally strong pungent aroma compliments the strong high created by this hybrid. Expect a slight skunky scent with hints of lemon, pepper, and pine.