Many people aren't just smoking marijuana anymore they are eating it too. Since the legalization of marijuana, the market for edibles is rapidly changing. Consuming marijuana is beneficial for those looking for the medicinal benefits, and can be fun for those using it recreationally because of the countless ways you can eat it.
Consuming cannabis has medicinal purposes such as reducing nausea and vomiting for those going through chemotherapy, it has offered relief of symptoms for people with HIV/AIDS, and has been used to treat chronic pain and several neurological disorders.
From brownies to salsas, to candies like fudges, caramels, and hard candy, there are many ways to get therapeutic effects without smoking cannabis, or have a bit of fun recreationally.
So where can you find the best tasty treats on the market? Check out 5 of the top edibles companies below:
Madame Munchie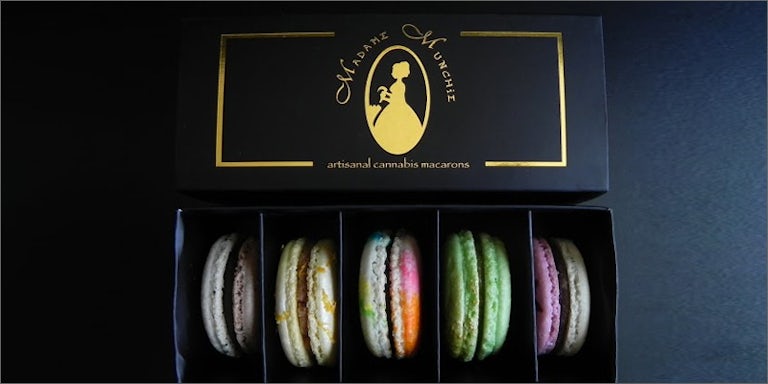 Voted first place in the "Best Edible" category of the 2014 San Francisco High Times Cannabis Cup, this Madame Munchie ranks high on our list.  The owners, a California native and a Parisian, combine the gourmet aspect of French pastries with California grown cannabis. These delectable macarons show marijuana's fancy side while providing medicine for patients. Try all five delicious flavors: Hazelnut Mocha, citrus almond, chocolate banana, pistachio, and Grilled PB&J. Each macaron is quite low in THC compared to other edibles dosed with 20mg of THC, giving the box of five a total of 100mg of THC.
Organic OC
Organic OC is another California company based out of Orange County. Interested in trying a variety of products? This may be the place to go. From gummies, to hard candy, cookies, brownies and more! Products are organic and lab tested with quality cannabis at an affordable cost and with the great customer service experience.
Mirth Provisions
Need something to quench your thirst? Legal is a refreshing beverage created by Mirth Provisions in Washington. This one-of-a-kind concoction is a sparkling tonic drink made with water, fruit, agave and cannabis extract. There are three flavors each featuring a different strain of cannabis. The sativa, indica and hybrid cannabis extract deliver the same buzz every time, so you can trust the quality and consistency of the product from one batch to the next.
Kushie Kandy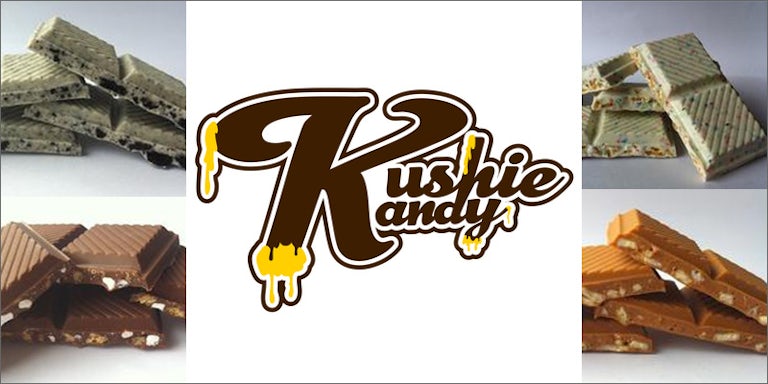 Are you a chocolate lover? Then you will love Kushie Kandy. With over 50 flavors of chocolate bars to choose from, this company provides the tasty, effective, and consistent cannabis-infused products. With locations in California, Michigan and Oregon, this company that was founded in 2012 have grown tremendously.
Auntie Dolores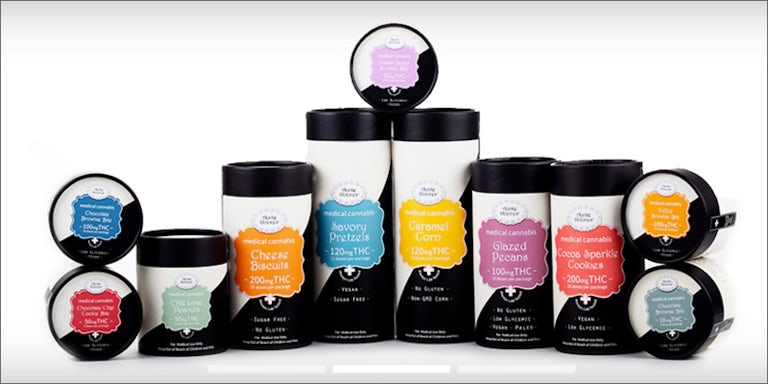 In 2008, a San Francisco company, Auntie Dolores began cooking up infused gourmet foods. The name of the company is quite cool – it's not just named after Dolores Park, but has some Latin background. In Latin, Dolore means pain, so "Auntie Dolores" can also mean "Anti-Pain". Clever!
With a focus on health, healing, and a gourmet experience, this company carries many products to fit all needs. More of a savory person than sweet? Check out their pretzels, popcorn, cheese biscuits and chili-lime peanuts. They also have a variety of cookies, brownies and other treats for anyone with a sweet tooth. Some of their products are vegan, Paleo, gluten free, non-gmo, sugar free, and low glycemic, so it can literally suit any dietary need. Not to mention they have a line just for pets called Treatibles. Check it out!
So there you have it!
These are some of the top 5 edible companies out there. There are many more to check out. However, some companies only serve patients who have a medical marijuana card and have been recommended by a doctor. However, you can always check out some of the recipes on our website to make some homemade edibles. Check out one of our favorites Spicy Spinach, Kale, and Artichoke Dip.
Do you have a favorite edible? Tell us on social media!