Today's weed gadgets and gizmos are revolutionizing smoke sessions for the better. Long gone are the days of "working hard" to get high or self-medicate. There are way too many cool and innovative tools out there to stay stuck in the stone(r)-ages. They are designed to make your life as a cannabis consumer simple, or at least more fun. Even if you have a Ph.D. in weed and can do it all with your eyes closed, it's always nice to spice up your experience with something new and be able to slack off a little at the same time.  
The Best Weed Gadgets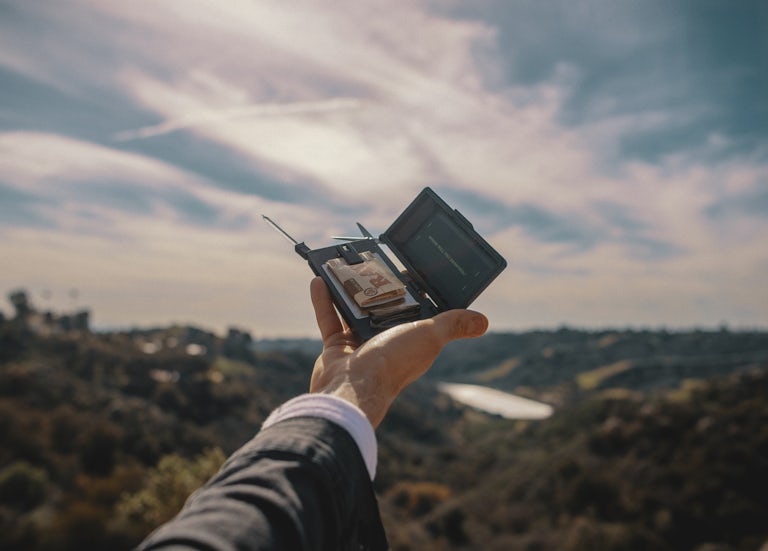 If there's one thing Herb is a fan of, it's products that change the game.  We love products that not only work like a charm, but are inventive and present a fresh and smart way of doing things.  Whether you lack a steady hand or the patience for rolling joints, or keep getting your nature sesh interrupted by the wind, there's an enormous variety of products to fix everyday dilemmas of weed lovers. We experimented with a few of the most popular contraptions in the industry and picked out our faves. Here are the best weed gadgets for blazing, baking, and beyond: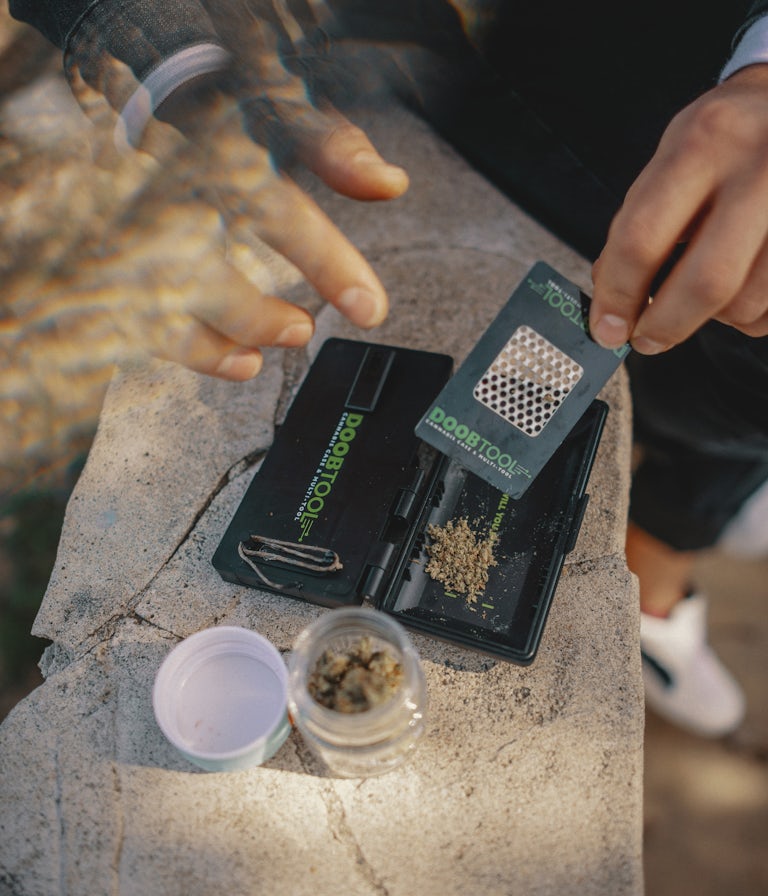 To kick off the list of innovative weed gadgets, we'll start with the ultimate portable toolbox for cannabis enthusiasts, the DoobTool. The DoobTool is for the active consumer, whether you're socially active or an adventure seeker. From mountain climbing to lunch with the ladies, this nifty accessory comes with 10 tools that have over 20 different uses. Everything you could ever need to prepare for a sesh anywhere you please is combined into one handy package, like a dabbing tool, poker tool, packer tool, herb brush, roach clip, spool pins, fold-out scissors, and a grinder card. You bring the weed, and the DoobTool will cover the rest, literally. All the essentials come in an odorless case with a removable top cover that doubles as a rolling tray, making it discreet, travel-friendly, and convenient, regardless of how you like to inhale your weed.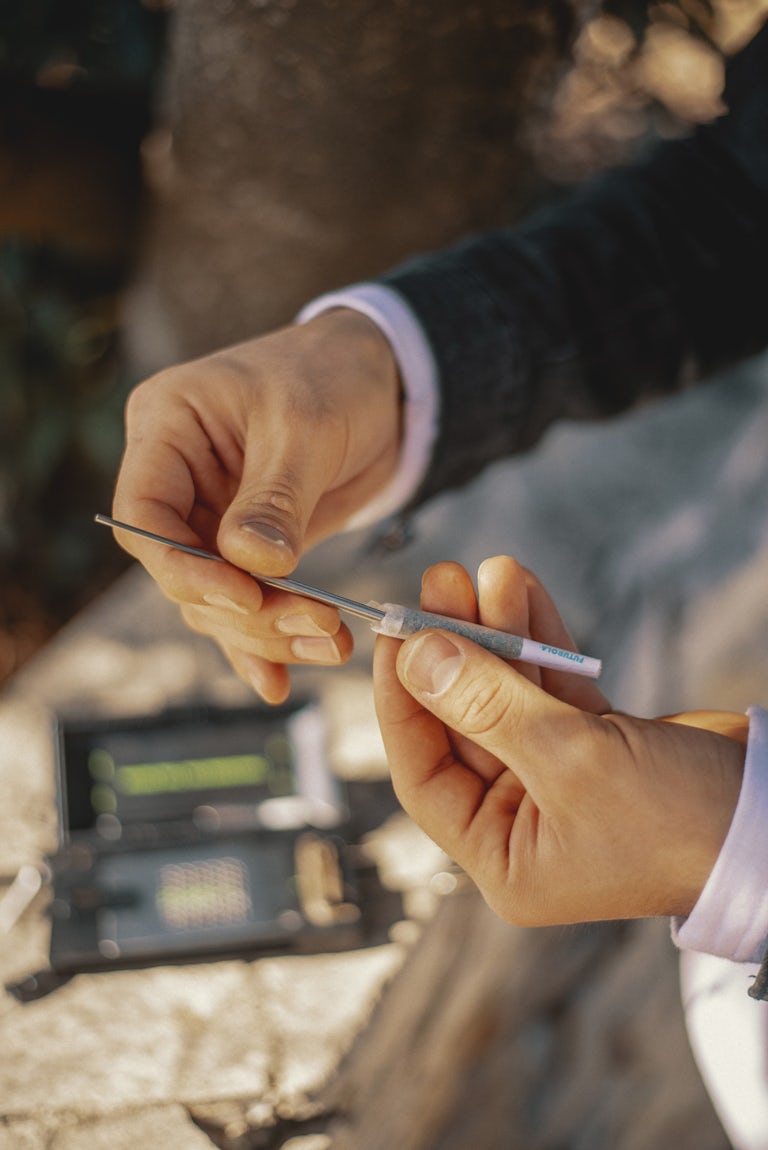 One of the more common reasons that cannabis enthusiasts don't explore the profound effects of weed butter and infused cuisine is that they have to make it themselves. That takes time, effort, and more weed than the average bowl, which none of us are willing to waste. Instead of creating your own, let the MB2e Machine do it for you. Cannabutter is so universal; you can mix it into anything that calls for butter to create an edible just like that. Plus, a little goes a long way as far as the buzz goes.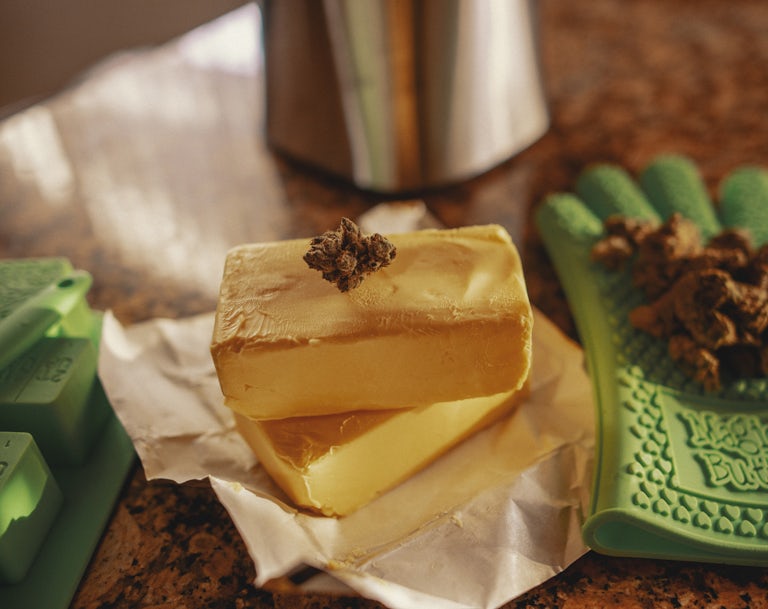 The MB2e Machine is a gadget that produces cannabutter with the push of two buttons. It heats, stirs, and steeps all on it's own and in the correct time intervals, creating magical melty goodness that's perfect every time. Not only that, but the MB2 Machine can also be used to make lotions, cocktails, candles, and more. It's a must-have for anyone that enjoys all things homemade or want to add their favorite herb to every meal or even drink. We highly recommend adding a small slice to your morning cup of coffee or smoothie.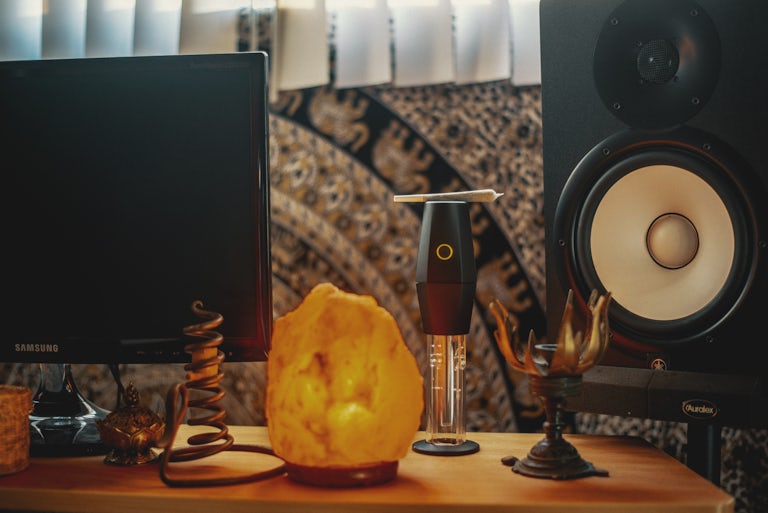 There's something about smoking on a cone with a Raw tip that's so refreshing. But even cones feel like a job. Packing your herb evenly into a cone is harder than it looks, and it's messy too. That's why every aspiring cone head needs OTTO, a grinder, and filler all in one. With a single button press, the OTTO prepares a flawless cone, no air pockets, no runs, no waste.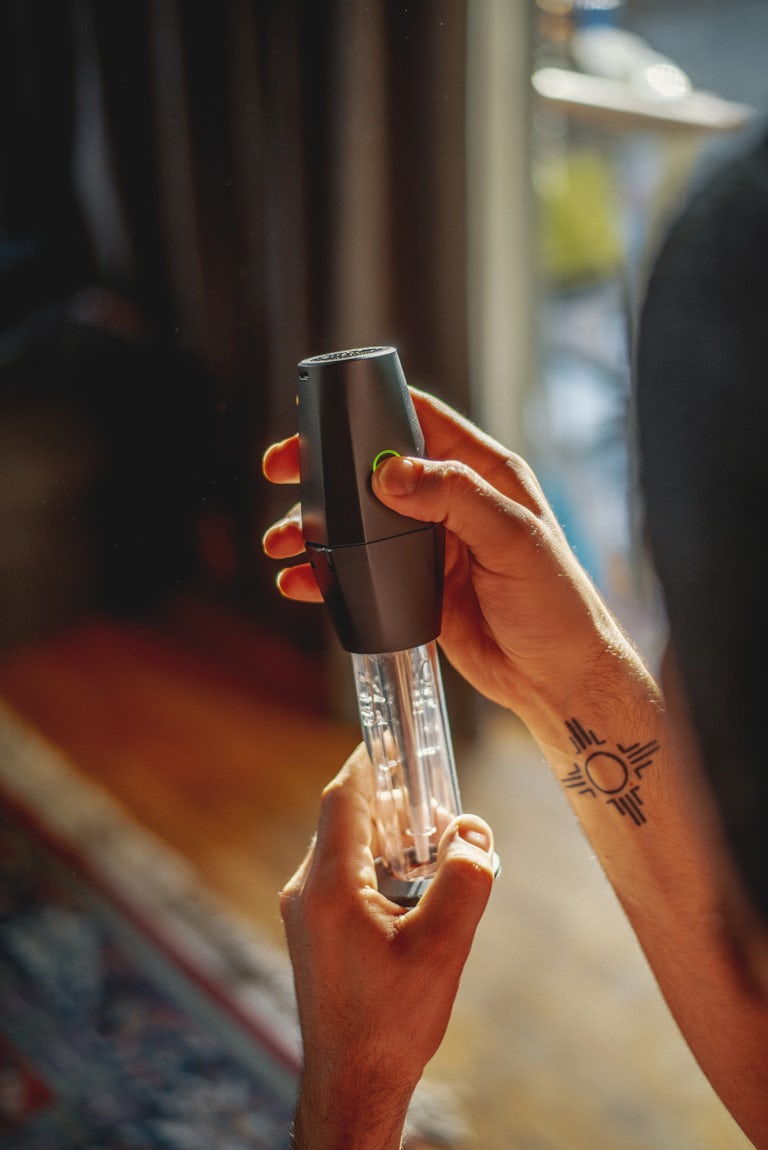 Even if you don't smoke cones on the regular, the OTTO is worth having around just as an everyday grinder. It requires no muscle and its aerospace engineered aluminum milling plates provide a mean shred. Not to mention, it's easy to use, disassemble, and clean, for all levels of experience.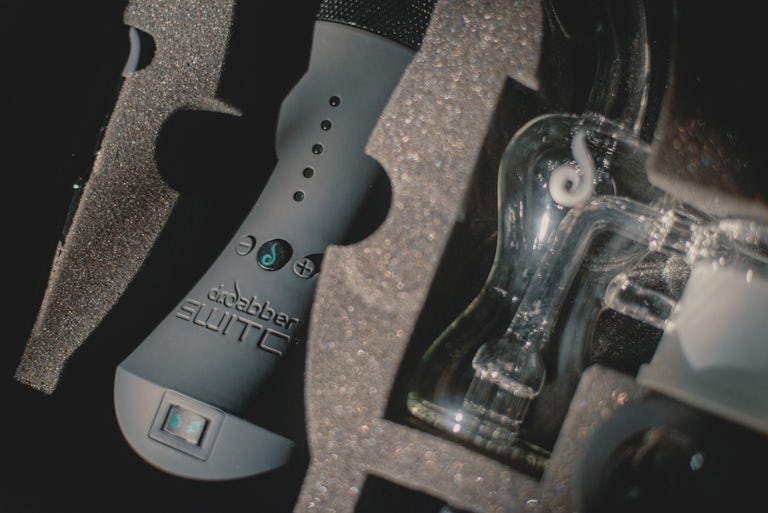 The Switch by Dr. Dabber is a badass, high-tech vape that's not small like a typical gadget, but it is the next level for flower fanatics and concentrates connoisseurs alike. Utilizing induction heating instead of conduction or convection, the Switch brings out the unique flavors of your favorite waxes, oils, and bud, and the inhales and exhales are smoother than a fresh slab of shatter. Its included glass attachment, a tree perc bubbler, further boosts the smoothness and cools down vapor, which you can see whip around inside while you take your hit. To be so bulky, you wouldn't think it could heat up and get ready in just four to six seconds, but it does, regardless of which of its 25 temp options you choose, all of which come with a colorful LED light show.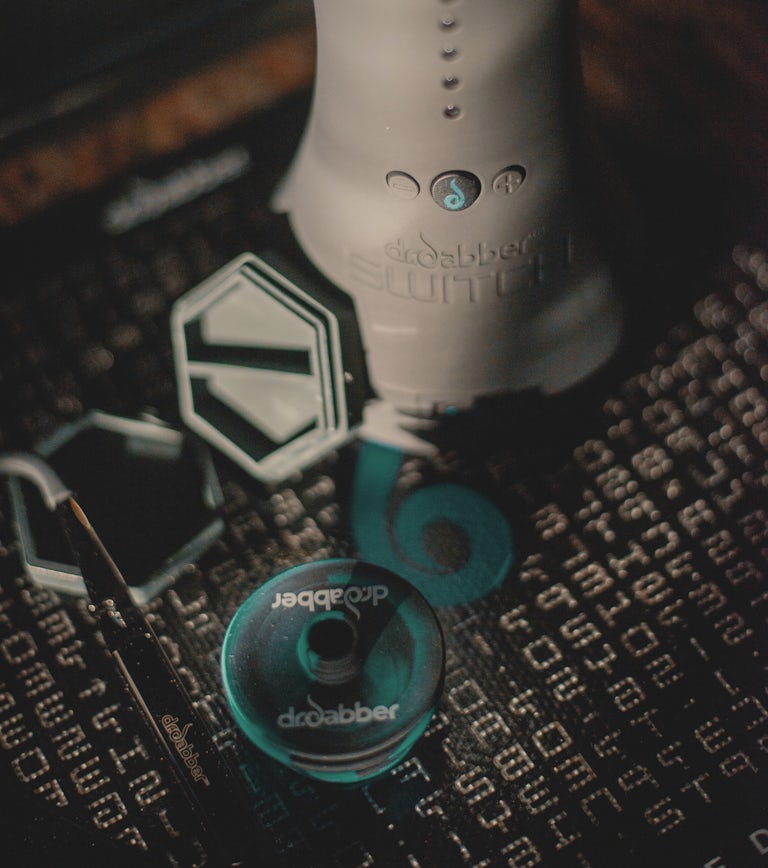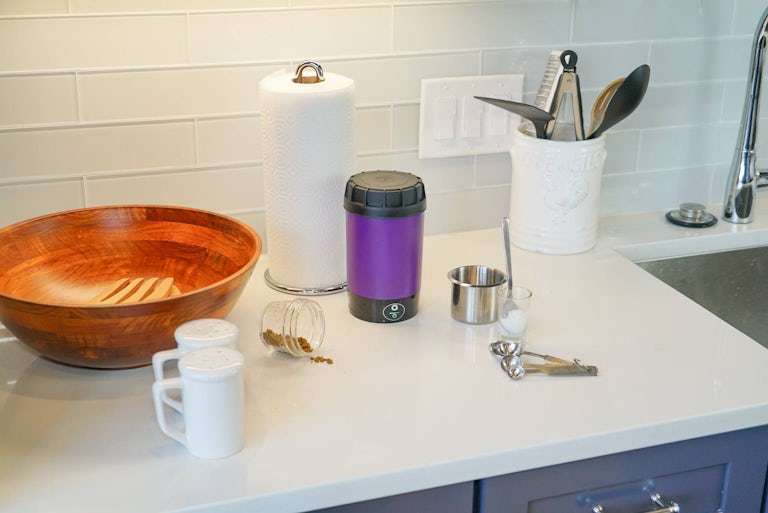 Earlier, we talked about how much of a hassle making good, and potent cannabutter can be, especially when you don't have any experience. What we didn't mention was decarboxylation, the most critical step of making the best edibles. If your cannabis isn't properly decarboxylated before infusing weed butter or oil, then the THC remains unactivated, making your finished product basically useless.  The typical process can be tricky and intimidating, but trust and believe there's a gadget that takes the stress and error out of it entirely, NOVA. With NOVA, you merely drop in your raw stash (up to one ounce of flower or five ounces of kief), press a button, and voila, you have activated bud moments later, which you can then use with your favorite foods, drop into a capsule, mix it into a cup of tea, and much more. No oven, no mess, no odor.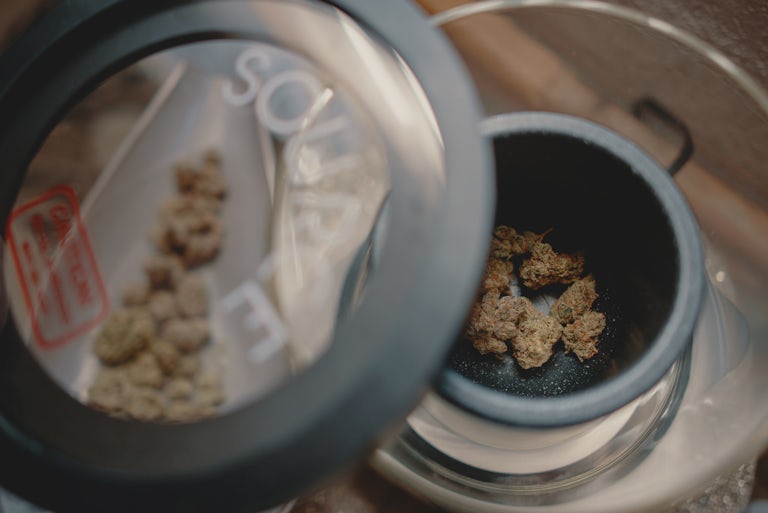 Making your own cannabis extracts from home is a dream come true with the Source Turbo. Whether you can't access decent dabs in your town or have yet to find a brand you like, this weed gadget allows you to make RSO and other beautiful at-home extractions in just three easy steps. All you have to do is bathe your herbs in ethanol or alcohol, then strain the liquid to remove residue and excess plant matter, pour it into the machine's reservoir cup and hit the trigger, and the Source Turbo will do the tough stuff for you. The Source Turbo even features a Bluetooth app that you can use to monitor the vacuum level, temperature, and time, and set the altitude. Easy peasy ganja squeezy.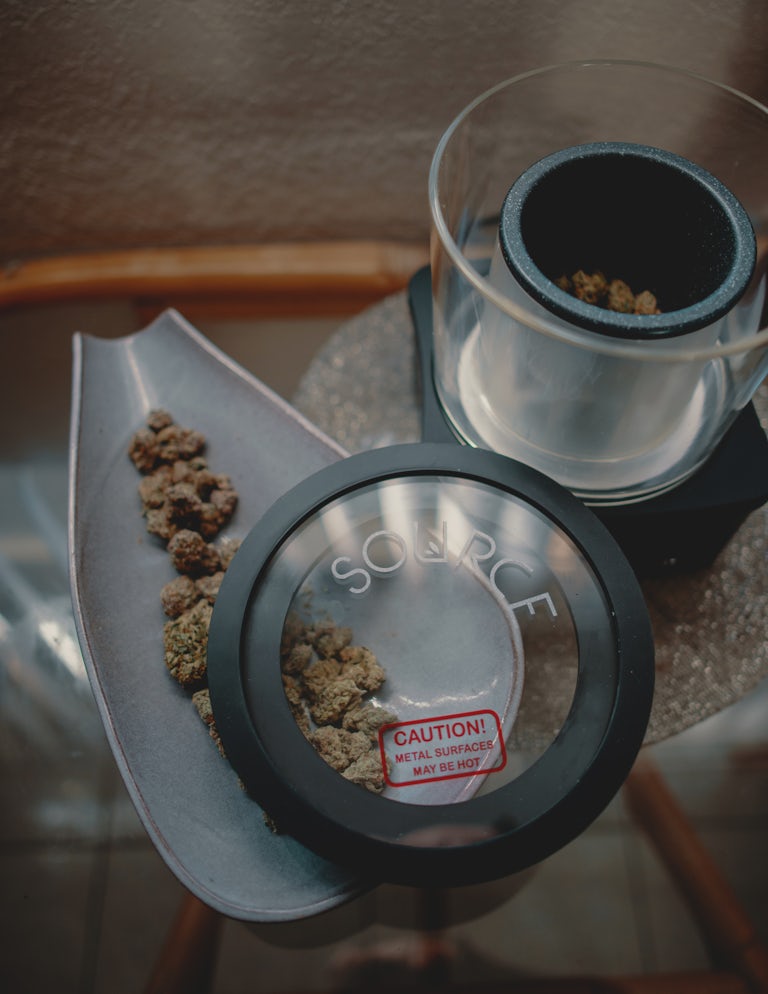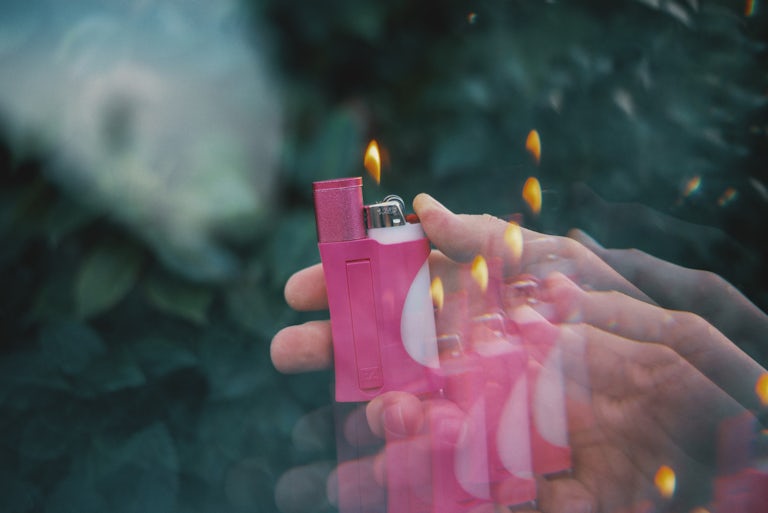 Don't sleep on the EZ Pipe. This pipe may not match up to your fancy-schmancy glass bowl, but for outdoor sessions, it's the handiest little gadget around. No more struggling to spark up in the great outdoors, EZ Pipe is wind-proof, so you're always guaranteed a light. It comes with a slot to hold any lighter you want, a storage compartment for your weed, and a hidden cleaning tool. It also features a fold-out mouthpiece and fully enclosed bowl, making it easy to put back together and store in your pocket without getting residue all on the inside, or worse, burning a hole all the way through. It's not what every cannabis connoisseur would call a daily driver, but those pieces are better for getting you lit in your humble abode anyway. EZ Pipe is for beach days, nature walks, and all things outside.