No herbivore's collection is complete without a water pipe. Apart from traditional joints, the bong is one of most popular ways to consume cannabis. Flavorful, impactful, and gentler on the lungs, it's easy to fall in love with.
Not all glass is created equally, however. If you're searching for a quality piece to add to your collection, you've stumbled upon the right page. From luxury stacked percolator pieces to the best cheap bongs for sale, this buyer's guide will help you find exactly what you're seeking.
Best Cheap Bongs For Sale  
Everyone is always looking for the best deals on bongs. Of course, the age-old question is how do you know if you are getting ripped off or have found a good deal?  A good rule of thumb is if it costs less than $40, there's a good chance the quality is pretty low.
There are bongs out there that can go as high as a $1000, but not everyone has the money to fork over that much for a luxury piece.  So what do you buy if you're broke? The answer is: find a good quality bong for under $100 Here is a list of bongs to consider if you are budget conscious.
Single Chamber "Fixed Pot" Bubbler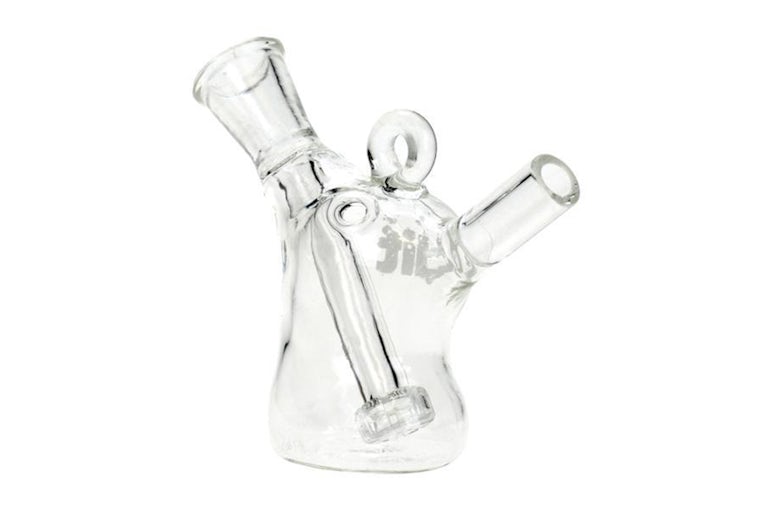 This savage little Blunt Bubbler is going to totally change the game when it comes to your joint or blunt smoking sessions! Whereas normally you just put the blunt in your mouth and take a draw of hot smoke—sometimes with a bit of herbal material or ash making its way through—with the Blunt Bubbler you just slide your joint or blunt into the tapered hole and then draw on the thin mouthpiece. $17.99.
Art Glass UFO Water Bong 14.5"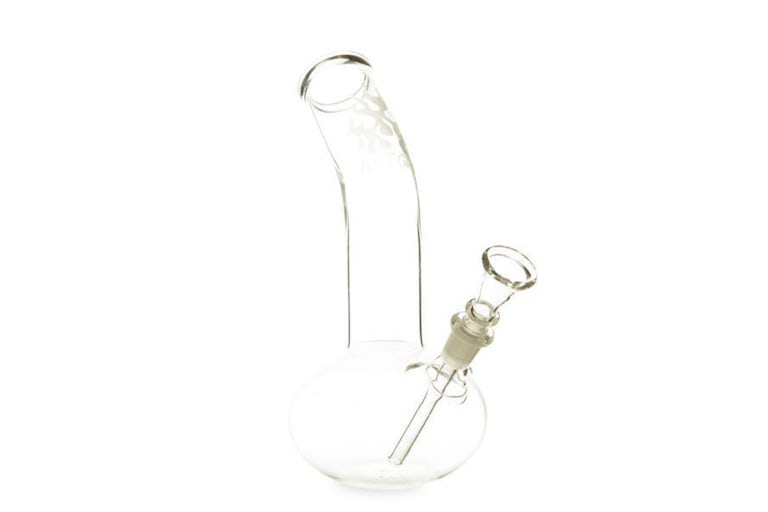 This beautifully designed UFO water pipe by Art Glass features an outer space-inspired orb style base. Art Glass, a UK brand that is new on the scene, is offering up high-quality glass products which can deliver sessions that are out of this world, but not out of your budget. The UFO is incredibly affordable, costing far less than many similar bongs of comparable quality. $19.99.
Mini Coloured Glass Bongs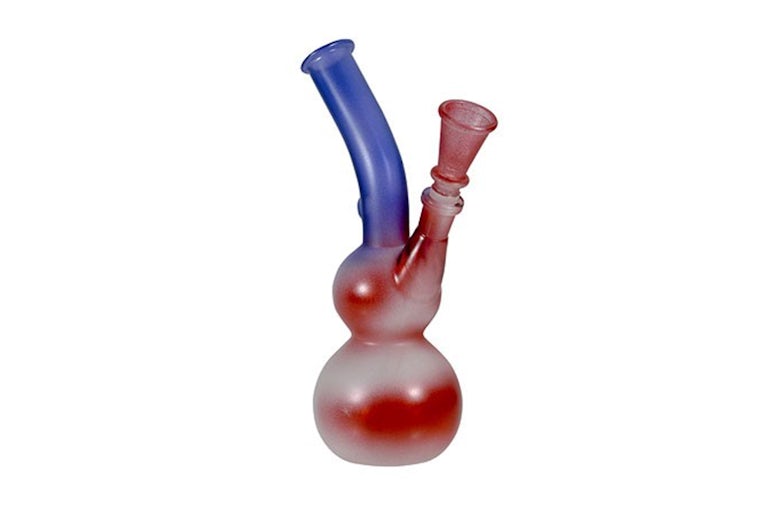 About 6" tall, these little bongs feature a female joint and bent mouthpiece. Made from very durable glass, the solid bubble base on these colorful little beauties makes them sturdy and compact. This means you can bring one of these Mini Coloured Glass Bongs with you on the go to share the love with friends. The best party trick of all is that they are tough so you don't have to worry about them getting dropped and broken as they get passed around the circle. $19.99.
Best Bongs Under $50
So, it's time to buy a new bong. You don't want an ultra-cheap piece, but you're not a billionaire either. Nobody's gonna stop dreaming about that sparkling $2,000 German-made piece. But, how about something realistic to use in the meantime? Try these pieces on for size.
Einstein Multi-Chamber Glass Bong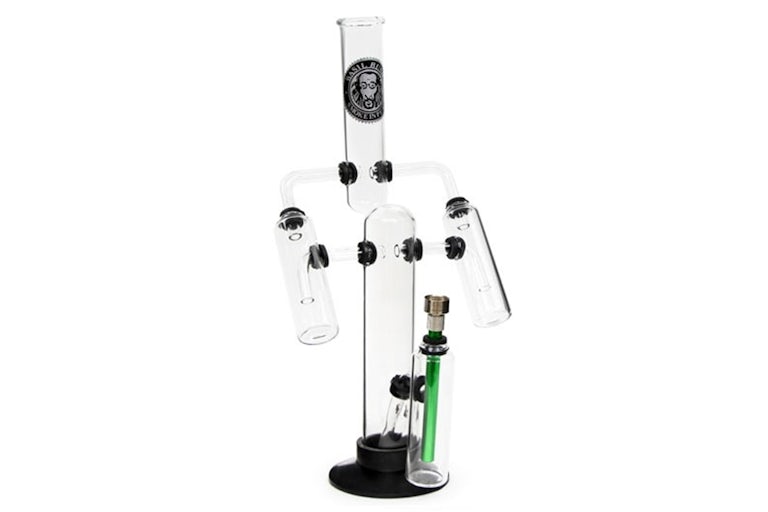 The Einstein, appropriately enough, is an intricate bong. It consists of five chambers, which equals a lot of tar reducing and smoke cooling. That means you get an exceptionally smooth, clean hit. The metal downtube and bowl slip into the ash catcher chamber at the front. The smoke then travels into the main chamber and is dispersed into the two outer chambers at the sides of the main base. It then travels into the final mouthpiece chamber to be inhaled.$39.95
Bushmaster Glass Water Bong Recliner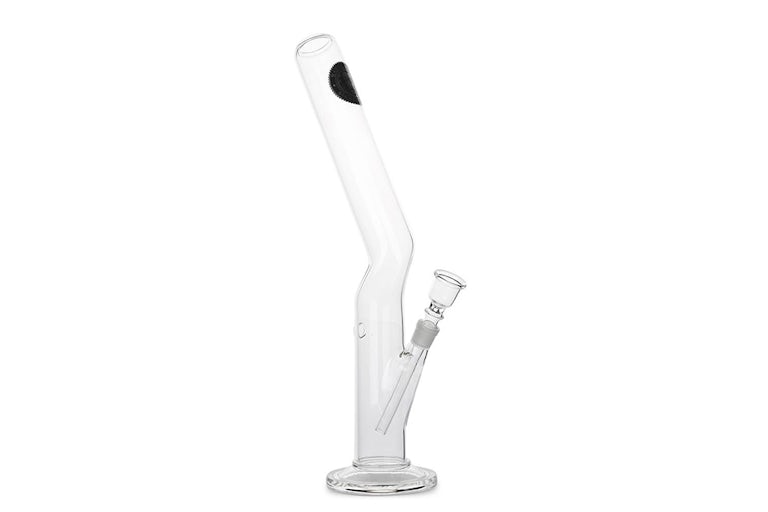 Tired of tipping your bong to take a rip? The main selling point for the Bushmaster Recliner is that the cylinder is at a slight angle which makes hits a whole lot easier, regardless of where you're sitting. $29.95
Dude Straight with Ice Twist Bong Set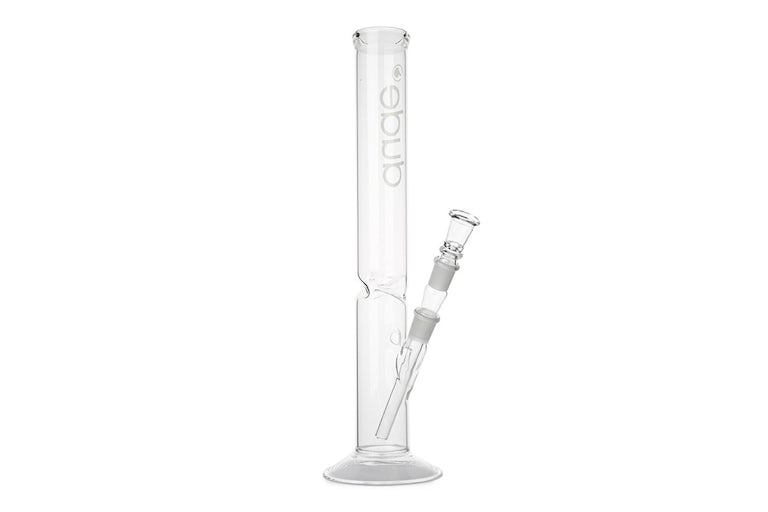 Simple. Effective. This functional glass piece from Dude Bongs has a twist in the middle which acts as an ice notch. It delivers rich, cool hits from its 16-inch cylinder. The bong comes in its own custom aluminum protective box that includes the bowl and downpipes. It also has other goodies: a Dude Bongs branded shark teeth grinder, a Dude lighter and 5 pipe screens. $49.99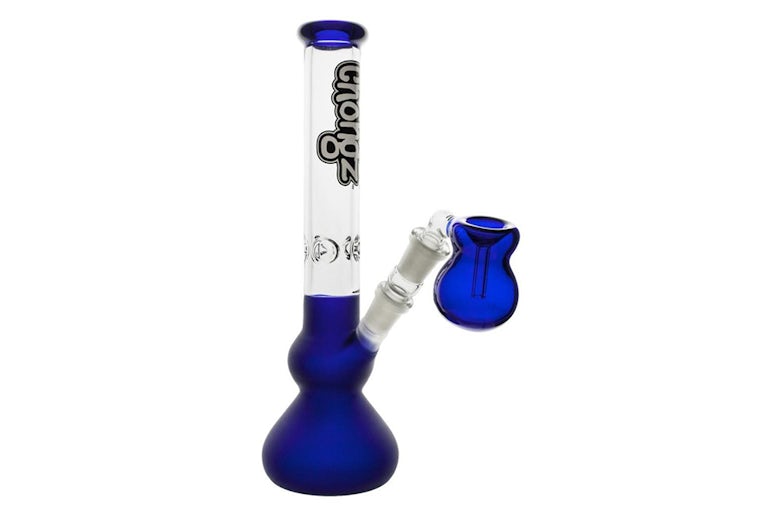 The 24 cm diffuser ice bong features durable 5 mm thick glass and a diffuser stem. The diffuser helps increase the filtration and cooling of the smoke by creating lots of tiny bubbles. This exposes more of the smoke to the ice and water. The included bowl acts as an ash catcher, preventing ash from entering the main chamber. This, of course, helps give tastier hits. $49.95.
Sandblasted Borosilicate Glass Recliner Bong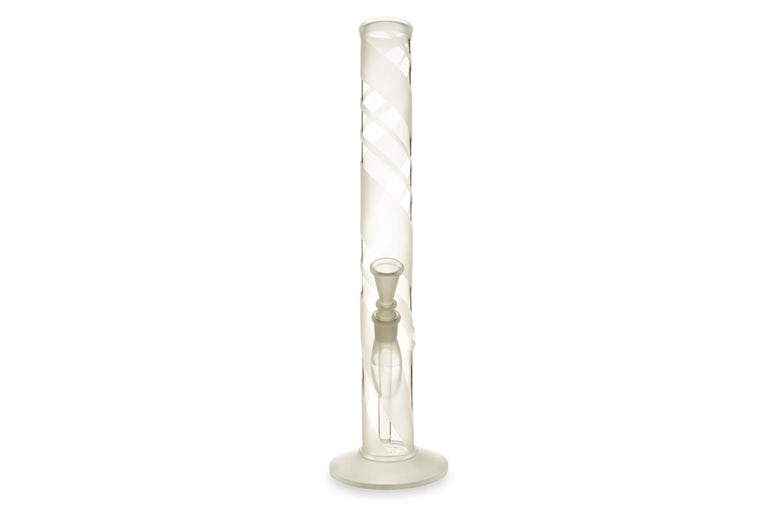 This piece is made of high quality, durable borosilicate glass. Adding boron to the glass reduces the stresses caused by changing temperatures, reducing the likelihood of cracking. This bong has a sturdy, round-foot base for stability and a gentle recline for easy use. It features an understated, classy sandblasted design. $24.99
Best Bongs Under $200
Grav Labs Jane West 10" Beaker Swoopy Water Pipe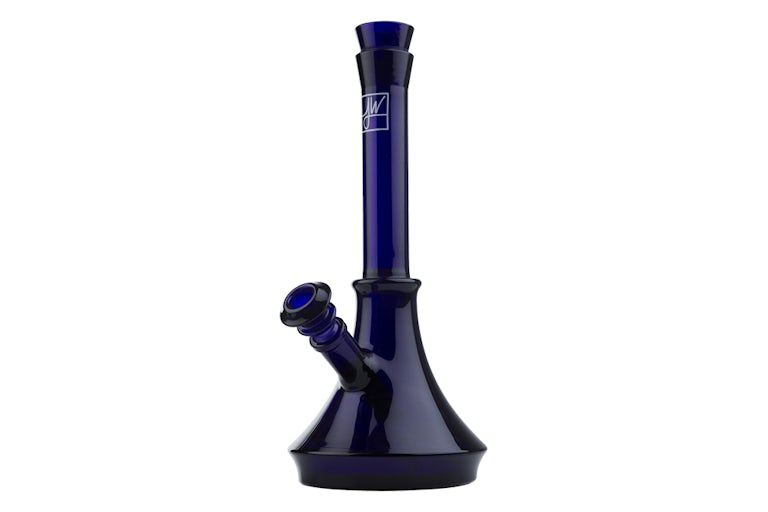 This medium-sized Beaker Swoopy Water Pipe by Jane West delivers smooth smoke that isn't harsh on the throat and lungs. The 6-inch beaker base allows more space for water filtration. The smoke cools in the beaker base before rising 10 inches through the tube to the mouthpiece. Perfect for clumsy smokers, the large beaker base prevents this piece from tipping. $179.99.
Marley Natural Smoked Beaker Base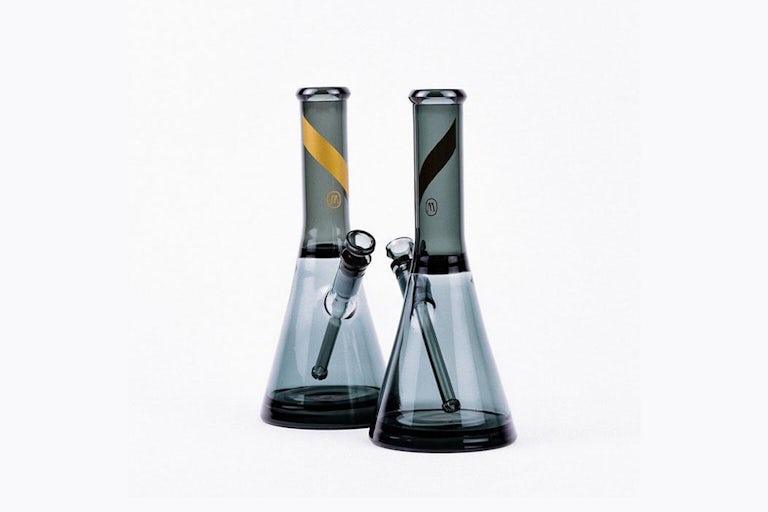 This is one good-looking piece of glass. A classic beaker style is upgraded by a smokey grey finish, giving this piece an air of sophistication. A well-deserved treat for a serious herbivore, this borosilicate glass water pipe features a hidden surprise. Embossed on the bottom of the piece is the Marley Lion, making this pipe a regal work of functional art. $178.99.
Famous Brandz Snoop Pounds Rocketship Water Pipe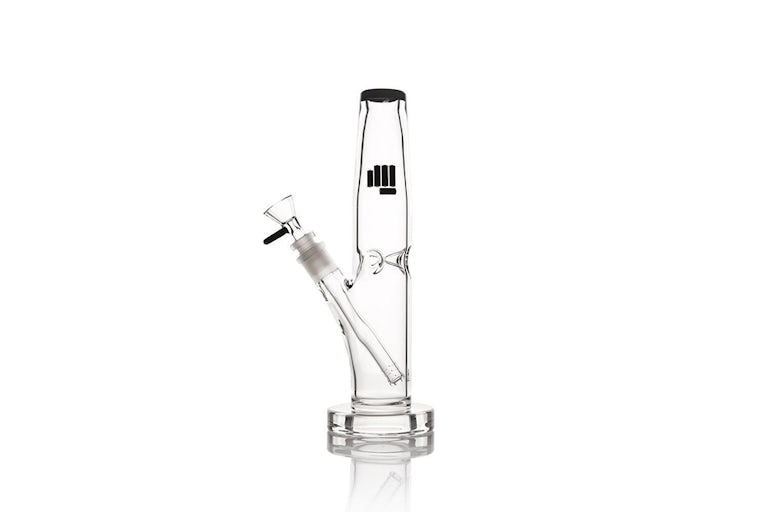 The Snoop Pounds Rocketship Water Pipe is a surefire way to get blasted in style. Smooth and sturdy, this bong is made from thick borosilicate glass. Inlaid ice catchers give this piece versatility, allowing consumers to cool down their experience as they wish. The slightly concave mouthpiece captures clouds inside the piece, preventing excess smoke from escaping as you inhale. All in all, this is one elegant piece of glass. $150.00.
Best Gravity Bongs
Most people make their own gravity bongs with a plastic two-liter bottle and some aluminum foil. However, it's worth mentioning that neither of these products are safe to smoke from. For those who want the gravity bong experience without the added risk, these glass pieces are sure to deliver.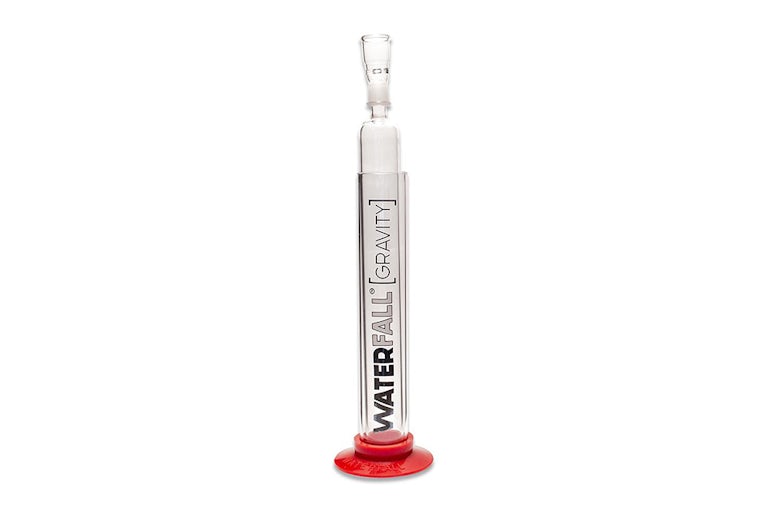 This gravity bong delivers one of the most intense experiences possible in a water pipe. Gravity bongs work by collecting clouds of smoke into a central tube. The consumer then inhales as much of the smoke as possible in one go. The overall result? A melt-your-face-off kind of high that is popular among cannabis veterans with a high tolerance. $69.95.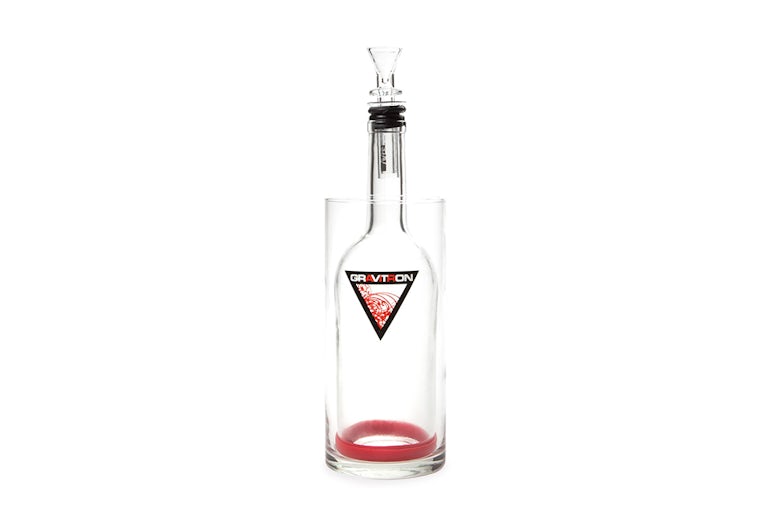 Expect absolutely no smoke to be lost with this gravity bong. Smaller than the Waterfall, this 12" piece features an all-glass construction and some truly powerful hits. Fill the bottom container with water, light the top bowl, and slowly pull upward. All smoke will be captured in the center container, waiting for you to remove the bowl and inhale as soon as your ready. Fair warning, though. Expect some coughing after such a powerful hit. $59.99.
Best Party Bongs
There's so many ways to get high these days that going into a head shop or dispensary can be overwhelming. Even a lot of stoners just stick with a good old-fashioned glass piece or blunt cause it's familiar. But if you like to smoke weed with your friends, these best bongs immediately get the fun started. Here are our top choices.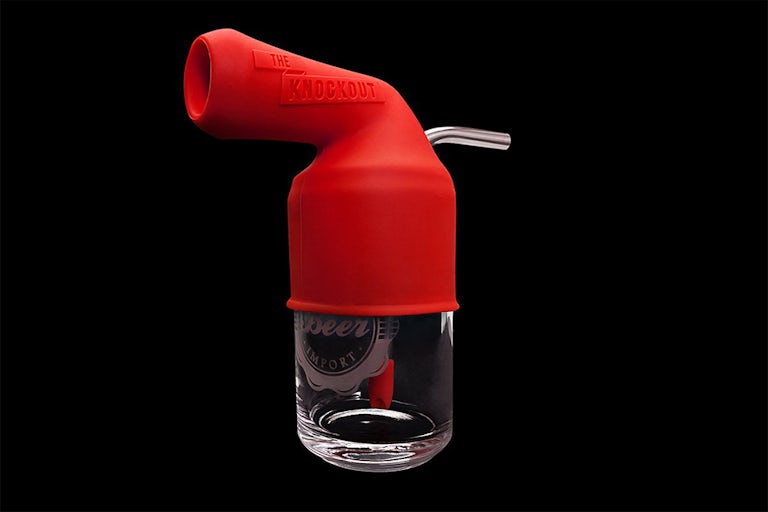 Born out of boredom by some Canadians in the wintertime, The Knockout lets you chug a beer and smoke a bowl at the same time. It comes in different sizes, so you can throw it on a bottle, can, or just about anything else. If beer's not your thing, it's still handy because it works as an attachment that can turn any drink into a suitable bubbler. Also, Snoop Dogg called it "fucking awesome."
Acrylic 2-Foot Bubble Bong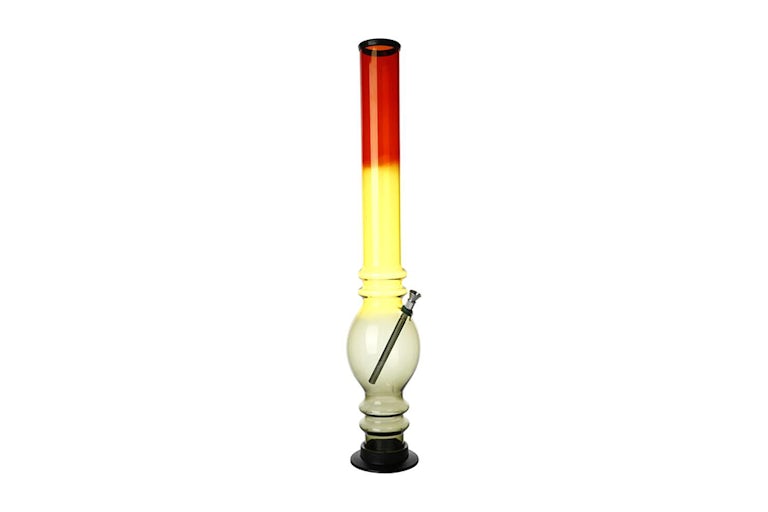 You may need some help properly lighting this monster. At two feet long, this piece requires some serious lung power to clear. Perfect for passing around at a party, this piece is ideal for those who think that passing around a bowl is the best way to enjoy good company. Bright and colorful, expect a fun challenge from this piece. The best part? Acrylic is awfully hard to break. $17.99.
Bushmaster Glass Water Bong Recliner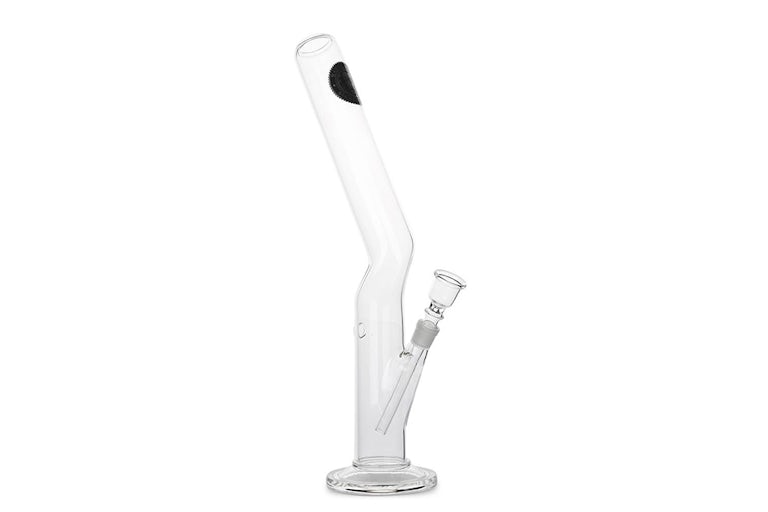 There's no doubt that smoking on glass provides one of the best tasting experiences. Yet, it's devastating when your spendy piece is broken by a clumsy friend at a party. For those searching for a quality glass piece at an affordable cost, the Bushmaster Glass Water Bong Recliner is an excellent candidate. Not only does this piece feature a unique and attractive reclined design, but it comes with a reasonable price tag. $29.95.</span
Best Beaker Bongs
Perfect for experienced bong-lovers, newbies, and everyone in-between, beaker bongs deliver smooth hits with lots of water filtration. Whether you prefer a cool sesh or warm hits; a tall bong or a short bong; a beaker bong is suitable for everyone.
Grav Labs 8" Beaker Water Pipe with Fixed Downstem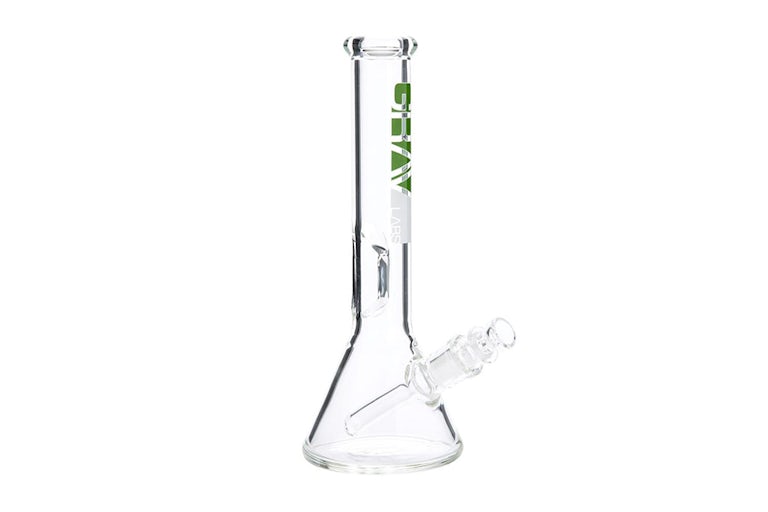 The wide, sturdy base on beaker bongs makes them very stable. They're way less likely to tip over which is great for clumsy herb enthusiasts. The Grav Labs 8" Beaker Water Pipe with Fixed Downstem is made from durable, scientific-grade glass, meaning its unlikely to smash even if it does fall over when things get rowdy. A beaker bong is also great for adventurous weed-lovers because the sturdy base can stand on uneven surfaces like grass. $109.99.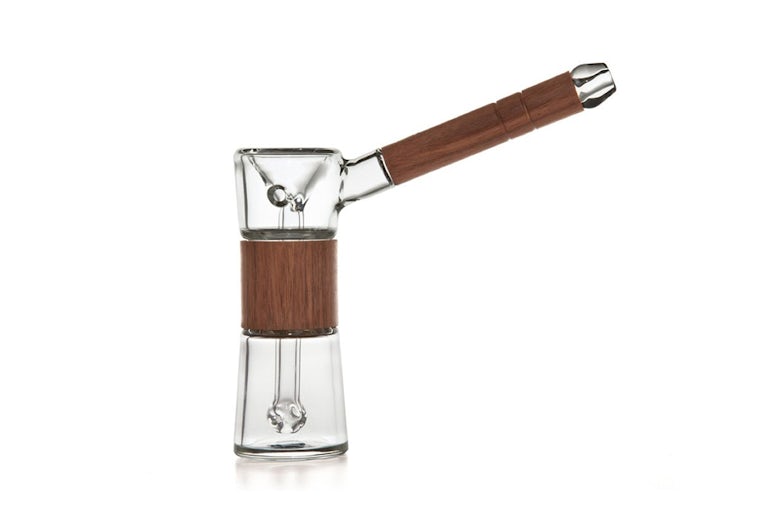 Marley Natural Glass And Walnut Wood Water Pipe features a 5-hole diffused percolator downstem and a 3-prong ice pinch. The percolator is an additional water chamber in the main shaft of the bong. The smoke cools as it rises from the beaker base to the percolator. The holes in the percolator break down the bubbles which cools and filters the smoke even further. You can toss some crushed or cubed ice into the ice pinch for a super chilled hit. The cooler the smoke, the thicker the clouds will be. $162.00.
Famous Brandz Bubbles Bong by Trailer Park Boys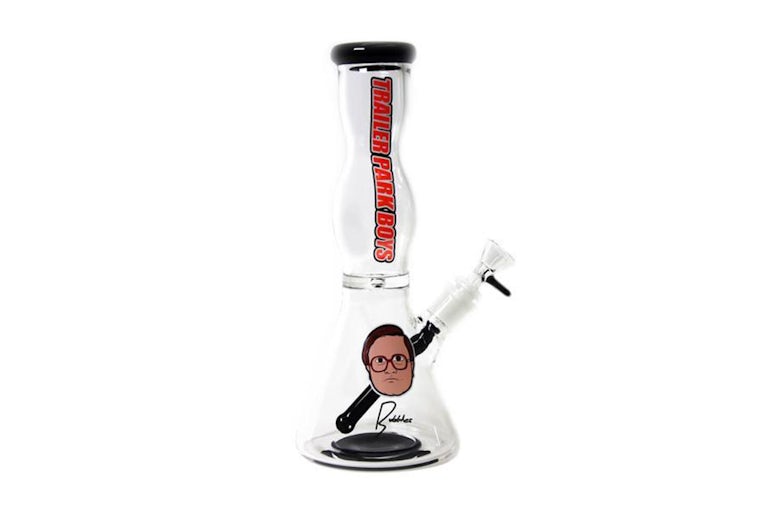 TheFamous Brandz Bubbles Bong by Trailer Park Boys features none other than Bubbles' round and jovial face on the beaker base. This sturdy, 11.5-inch tall piece of glass features an ice-catch and percolated glass downstem for delicious and refreshing hits. It's super easy to use. Give your favorite dry herb strain a good grind, pack the bowl, light up and enjoy getting as high as Bubbles. $139.95.
Best Ice Bongs
What's better than a big pull from a bong? A refreshingly icy bong hit, of course. Ice bongs provide a mouthful of cold air with each hit and provide some extra filtration against harmful byproducts, like tar and carcinogens, that end up in smoke. This means you'll have less coughing fits.
How do they work? Ice bongs include bulges in the tube of the bong called ice catchers. These catchers ensure that the ice doesn't fall into the main chamber of the bong or impede airflow when taking a hit. Ice bongs are also just fun to use because they create thick, milky clouds. They're great for passing around with friends outside on a hot day or as a refreshing treat for your lungs.
Let's take a look at the best ice bongs for ultra smooth pulls.
Blaze Black Percolator Ice Bong Spiral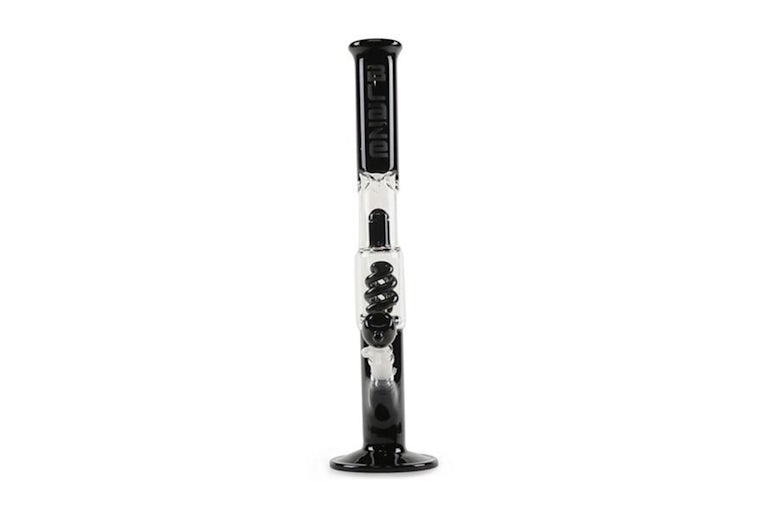 It's time to get a little twisted. Made from 5 mm thick Pyrex borosilicate glass, the Percolator Ice Bong Spiral Perc is one of the best ice bongs for smooth pulls. The center of this piece features a spiral percolator that disperses and cools the smoke for fresh pulls every time.$188.99
Grav – Helix Flare Water Pipe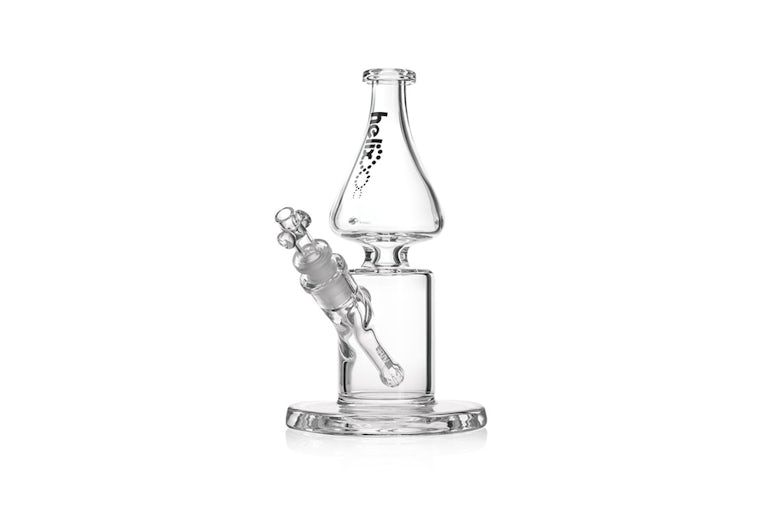 Grav Labs, known for its innovative designs, has mated the Helix with a "Venturi Chamber." Three micro-hole, directional air intake creates a Helix swirling action. This mini-tornado makes for a smooth, satisfying hit. This piece is 8.75 inches tall and made of 5 mm borosilicate glass. $174.95
Best Silicone Bongs
Silicone bongs are hot this year. Easy to use, easy to clean, and virtually unbreakable, there's a lot to love about silicone pieces. Yet, quality is of the utmost importance when buying a non-glass water pipe. Medical grade silicone can safely withstand heat, making it the ideal silicone for water pipes and dab rigs. Curious about the silicone experience? Here are a few pieces to try out.
Eyce Mold 2.0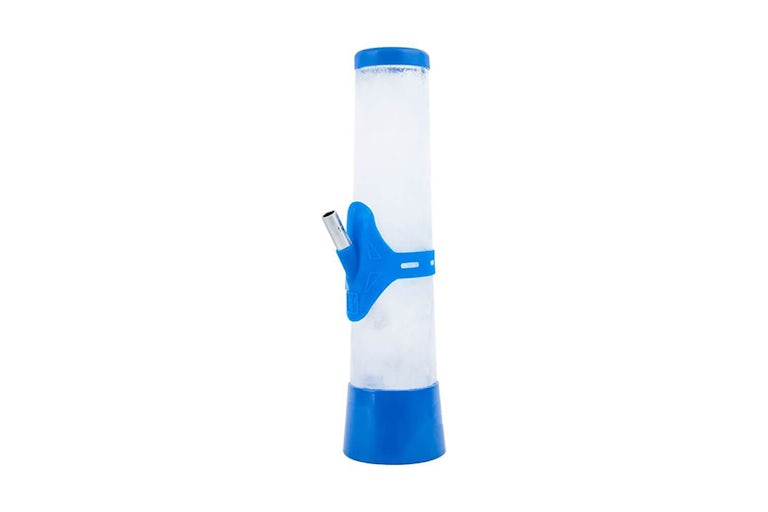 What's cooler than cool? Ice cold. If you're looking for the ultimate bong for chilly, smooth tokes on a hot day, look no further than the Eyce Mold 2.0. This invention takes ice bongs to the next level. The Eyce Mold 2.0 is a silicone mold that creates an all-ice bong. Simply fill it with water, pop it in the freezer for a couple hours, and you'll be all set to rip an icy -3 degrees Celsius hit from this ice sculpture. Pure, smooth rips are guaranteed. $89.95.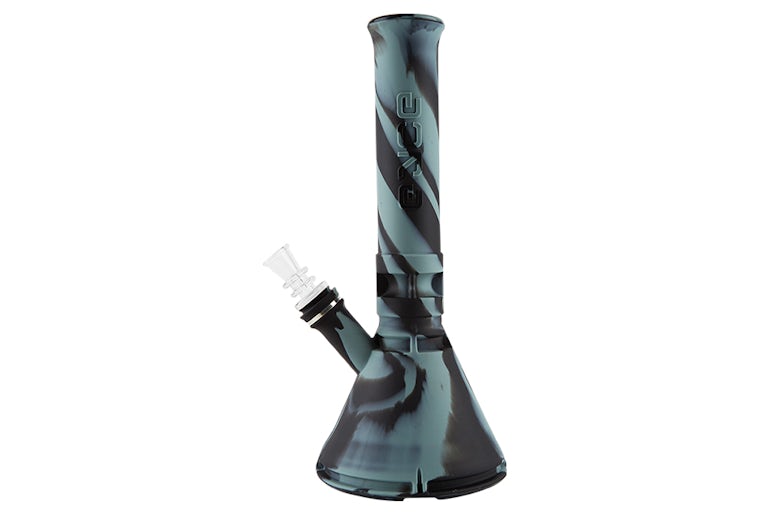 Eyce's take on the classic beaker bong is an exceptional one. Fun and festive, this piece is sure to be the life of the party. Featuring a built-in ice catch and some top-notch accessories, this water pipe offers a soothing herbal experience that's sure to impress at any social event. Like the Eyce Mold, this piece is freezer safe. Cool it down a notch by freezing it for a few minutes before use. $69.99.
Best Percolator Bongs
Percolators and ice are the only two ways to slow down your inhales and create a truly comfortable and tasty smoke cloud. Percolators have two primary functions: cooling smoke and filtering out excess debris. The more percolators, the more filtration you can expect from your piece. Wondering where to start? Here are some of the best percolator bongs for sale right now.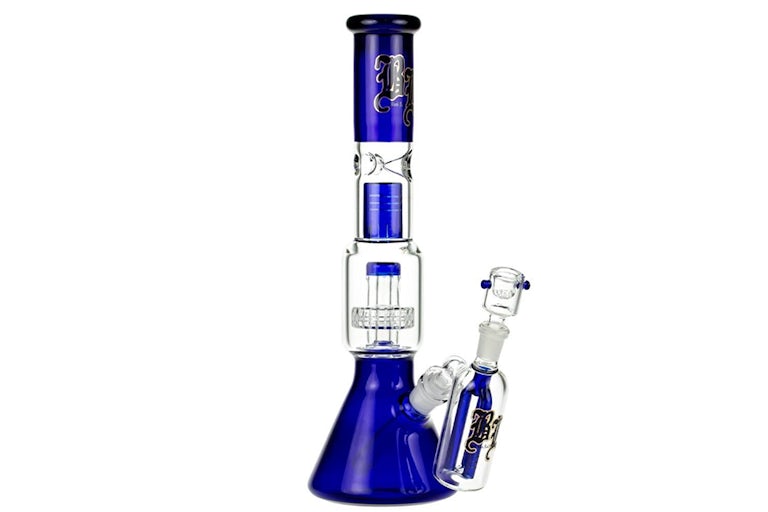 This is one of the percolator bongs on the market that has it all. Black Leaf's Elite beaker base bong comes with a big 14.5 mm funnel bowl and an oil adapter. Smoke is diffused and cooled in the main chamber before being pulled towards an incredible 6-arm slitted tree percolator. A splash guard stops water from bubbling towards the mouthpiece. Ice notches will hold a few ice cubes for an even cooler hit. This piece is made of 5 mm thick borosilicate glass and has a carb hole with a rubber carb stopper. $134.99.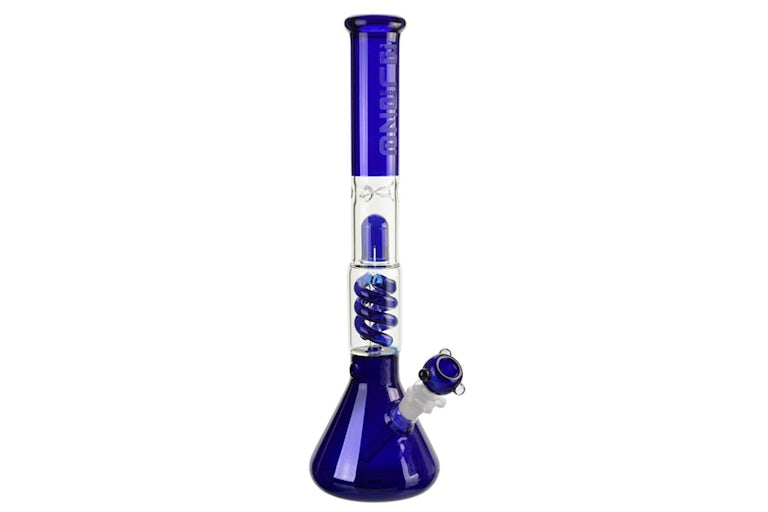 This double spiral percolator bong is not only stunning to look at, it's also awesomely functional. It features extra volume in the chamber; the hits come nice and easy. A splashguard prevents bong water in the mouth. The double spiral is a big part of what makes this one of the best percolator bongs for cool hits. An ice ring inside the cylinder holds ice cubes in place. A slitted diffuser downstem creates even more bubbling for cool smoke. Blaze Glass uses 5 mm thick, high-quality glass. A carb hole has a black rubber carb stopper. The tube features a strong magnet embedded in the glass to conveniently hold a lighter in place when you pass the bong. It comes in black, blue, and clear. $119.00.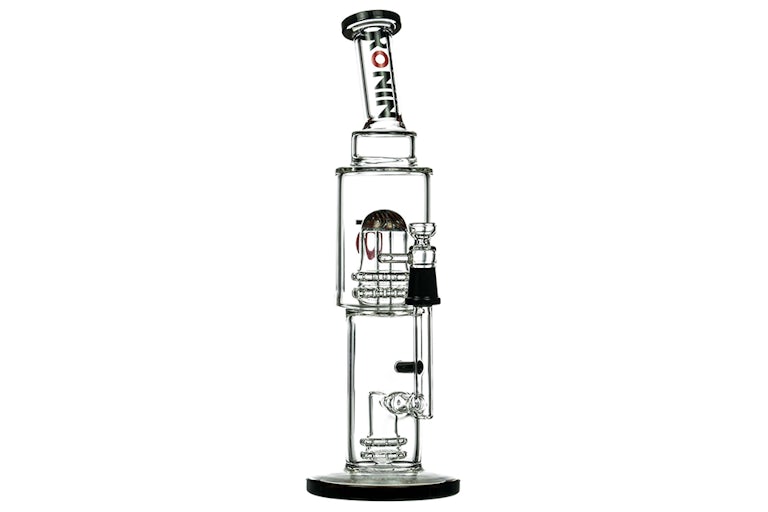 This explosive hit-giver is named after the bombs used by Samurai during ground battles and naval attacks. The 12-inch-tall Horokubiya Wig Wag UFO to Double Disc Perc Bong exists to give you big, cool hits. That's why it features two separate UFO percolators, filtering and cooling your smoke twice. The top chamber UFO perc features a wig-wag on top, giving this piece a striking appearance. $139.99.
Best Portable Bong
Water pipes are among the most popular ways to smoke, but they sure aren't convenient. Fortunately, a few innovative companies have worked hard to make it easier to take your favorite piece with you wherever you go. Here's a sampling of some top-notch portable pieces.
Alpha Puff by AlphaCat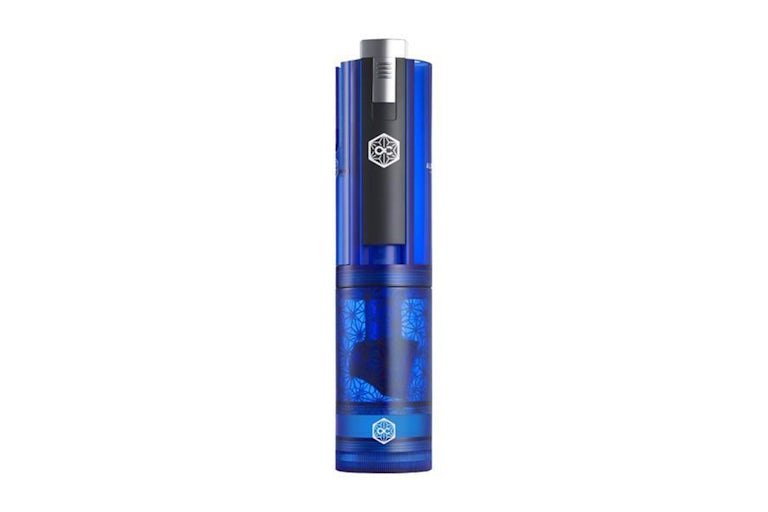 The Alpha Puff by AlphaCat is an entire smoke system combined into one single device. Not only is this one of the most popular portable water pipes on the market, but this kit includes all of the most useful accessories. A windproof lighter, grinder, rolling papers, and more come with the Alpha Puff, making this the easiest pieces to take to a music festival or a party. Everything is all packed up into a compact handheld device. $59.00.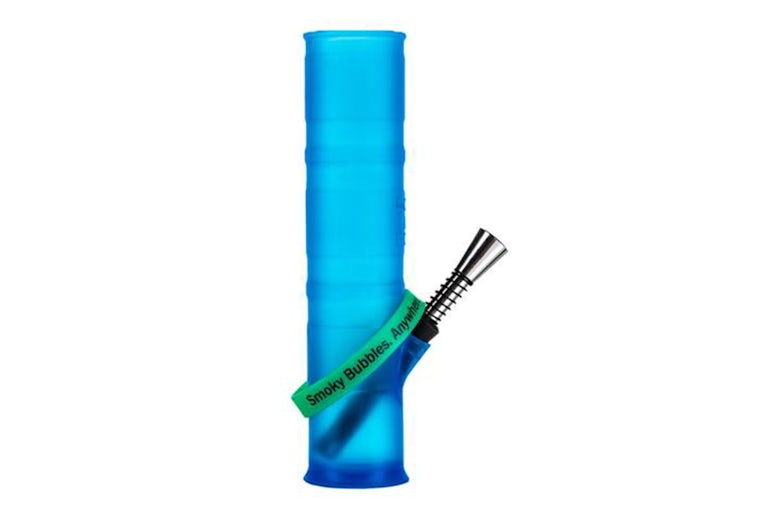 A full-sized acrylic bong that fits in your pocket. Enough said. The genius of The Roll Uh Bowl is that you can take it anywhere. Because it's collapsible, it takes up no space and it's easy to hide from parents, teachers, or the police. Just make sure you empty out the water before you collapse the bong. $34.99.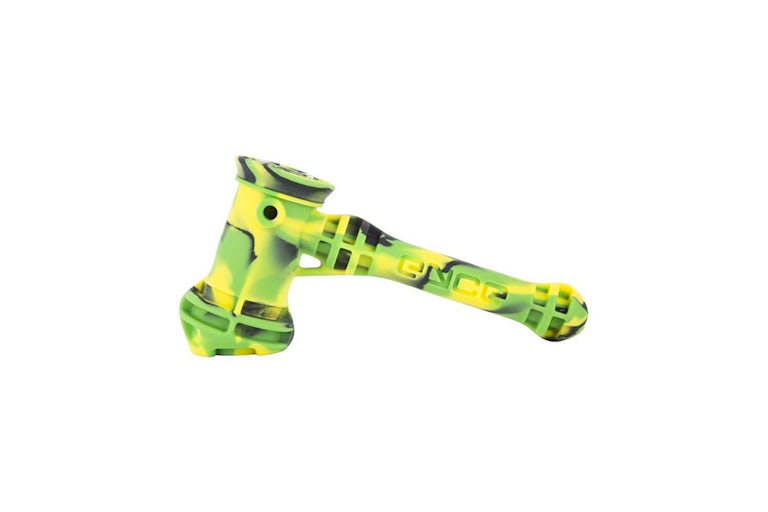 Small, compact, and smooth-hitting, this Silicone Bubbler makes for the perfect traveling companion. It features a built-in stash container so you can keep all your goods in one place. Easy to fill, simply remove the top and pour in a little water. Fill the bowl with some high-quality herb and you have yourself an excellent water pipe on the go. $44.99.
Best Bong for Beginners
The size of the bong you choose affects many things, like how easy it is to inhale each hit as well as the texture and temperature of the smoke. Bongs are usually classified like this: small bongs that are less than 8 inches tall, medium bongs that are between 8 and 14 inches tall, and large bongs that are more than 14 inches tall. If you're new to smoking bongs, a small or medium-size piece will be perfect.
Small and medium-size bongs hold less water in the base and less smoke in the tube. The smoke has less time to cool down before it enters your lungs. This means hits from smaller bongs are well-filtered and smooth but also pretty hot. Beginners and experienced bong-users alike can fill the bong with cold water or add ice to the tube to make it easier to hit. Either way, the best bongs for beginners keep you elevated while being easy to handle. These are the 6 best bongs for beginners.
Mini Bubble Base Borosilicate Glass Bong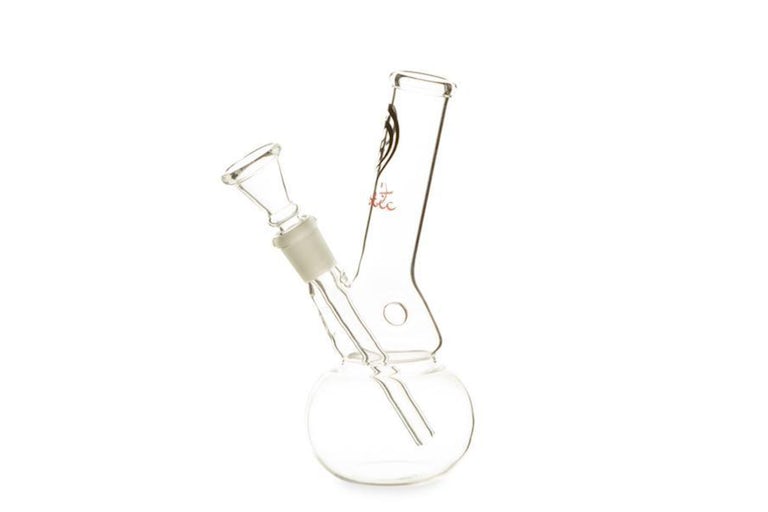 Only 5.9 inches tall, the Mini Bubble Base Borosilicate Glass Bong features a carb hole and a chillum downstem. The carb allows you to control how fast the smoke travels through the tube while the chillum downstem directs smoke down to the base of the bong where it's filtered through water. The bubble base holds lots of water to help cool the smoke. The short, reclined tube is comfortable to hold and provides potent and smooth hits, great for beginner's lungs. It fits in your backpack making this a good match for on-the-go smokers. $19.99.
Grav Labs 12" Flared Water Pipe with Coiled Shower Head Perc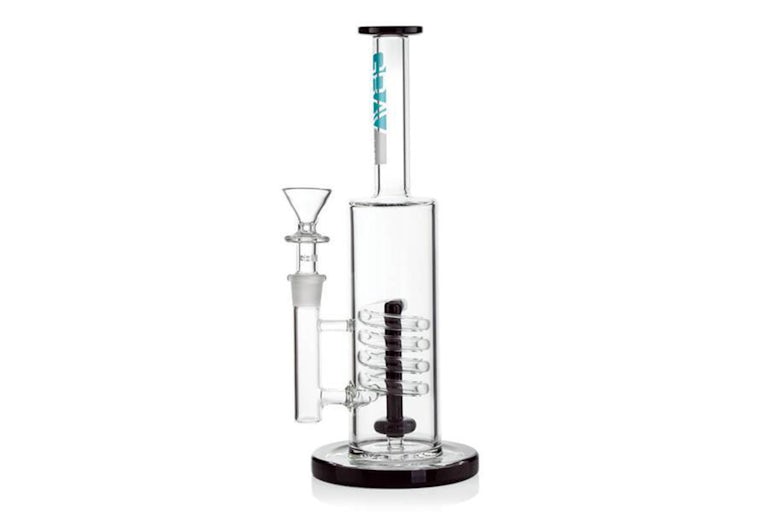 The Grav Labs 12 inch Flared Water Pipe is one of the best bongs for beginners because of its coiled showerhead percolator. The fixed downstem attaches to the main tube and then spirals upwards. This spiral motion lengthens the air path forcing the smoke to slow down and cool before it rises through the perc for extra filtration. With a small top stem to grasp onto, this borosilicate glass bong is durable and comfortable to hold. $209.99.
Dude Beaker Glass Bong Set Small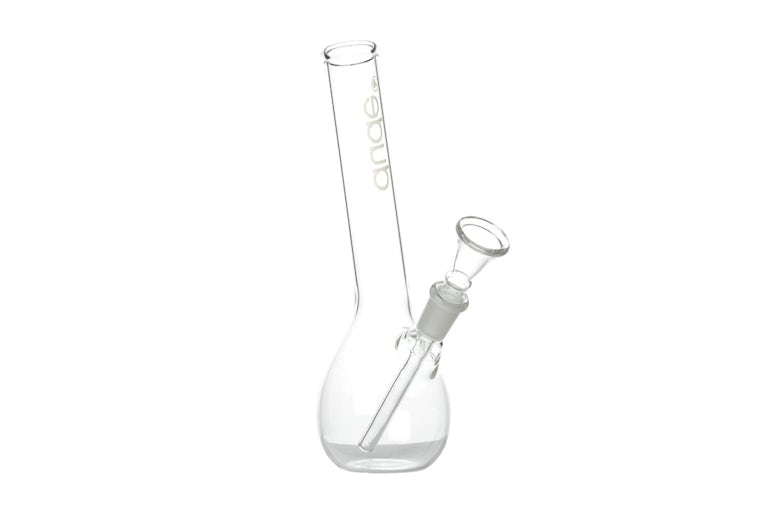 The Beaker Glass Bong Set by Dude is one of the best bongs to add to your collection as a beginner because of its incredible ability to filter smoke. Just taller than 8 inches with a beaker base, the water filters smoke as it collects in the tube. It features a 3.35-inch downtube that transports smoke from the bowl to the base where it percolates through the water making for even smoother inhales. The carb hole allows you to control the speed of the inhale when clearing the tube. Not only is this bong small and simple, it also includes a range of accessories that are convenient for beginners: a lighter, five screens and an acrylic grinder are all packed into the aluminum carrying case. $39.96.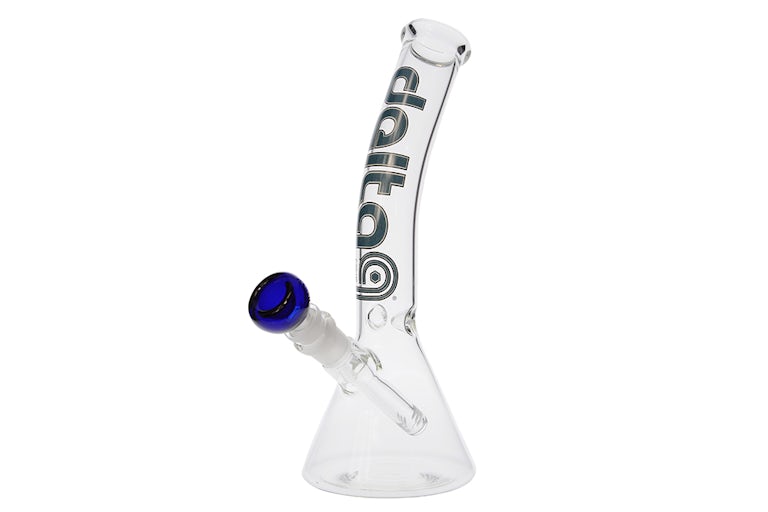 This 10-inch beaker bong from Delta 9 is one of the best bongs for beginners because it features a diffuser downstem and ice notches for extra chill hits. The smoke travels through the water in the beaker base and then through the diffuser. This filters and cools the smoke making for hits that are easy on the throat and lungs. Only 10 inches tall, this bong is easy to store and easy to clean.
Best Honeycomb Bongs
When it comes to percolators, it's hard to find anything better than a honeycomb. With a honeycomb bong, smoke is forced through a series of stacked disks that are perforated with small holes. The narrow passages filter excess debris, pushing large ash particles and hot embers downward into the water. If smooth smoke and comfortable inhales are what you're after, here are some of the best honeycomb pieces on the market.
Glass Triple Disc Perc Bong Blue HoneyComb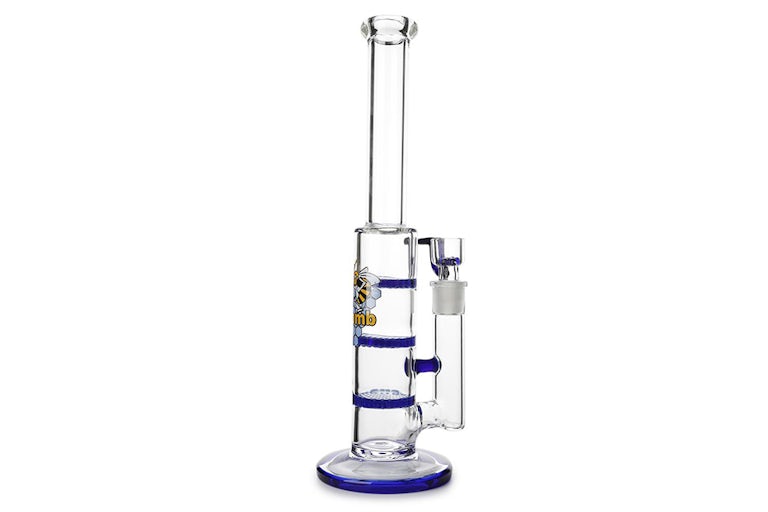 The Triple Disc HoneyComb Perc Bong from Black Leaf features three blue honeycomb percolator discs in the body of the tube. The smoke is triple filtered through these honeycomb layers creating lots of bubbles and removing impurities. Each layer can be filled with ice to chill the smoke and make every rip even smoother. Made from clear, heavy-duty borosilicate glass, you can sit back, relax and chill as you watch the smoke rise. $59.95.
Chongz Hariway to Steven Honeycomb Perc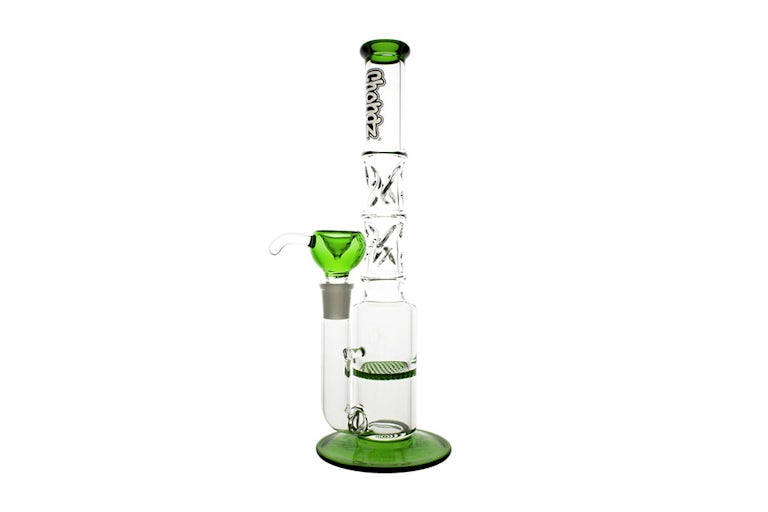 While this 13-inch bong from Chongz is a little tall, the Hairway to Steven Honeycomb Perc is one of the best bongs for beginners and veterans alike. It features one of the most effective honeycomb percolators on the market. There are two distinct chambers with two separate purposes. The lower chamber bubbles and pushes smoke to the second chamber. In the second wider chamber, the smoke cools before rising to the mouthpiece. The layered percs make each inhale super smooth, great for inexperience lungs. $54.99.
Famous Brandz Snoop Pounds Battleship Water Pipe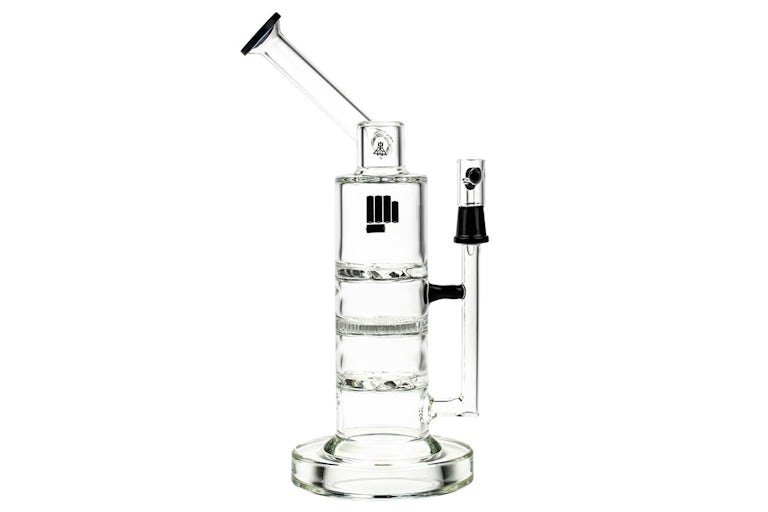 Intended for use with either concentrates or dry flower, this exceptional piece from Famous Brandz can really cool down your smoke with three stacked percolators, one honeycomb and two tornado-style filters. Not only do these percolators filter smoke more efficiently, but they increase the overall surface area inside of the piece. More surface area means a cooler, smoother hit by the time smoke clouds make it into your lungs. In truth, you can't ask for a better consumer experience from a water pipe. $209.99.
Best Acrylic Bongs
Clumsiness gets the better of us all at some point. For those searching for a durable piece that will hold steady in even the most chaotic of environments, acrylic is the way to go. Made from strong, heat-safe plastics, these pieces are nearly unbreakable. They should easily be able to withstand a fall from a coffee table or nightstand. Just try not to throw them around.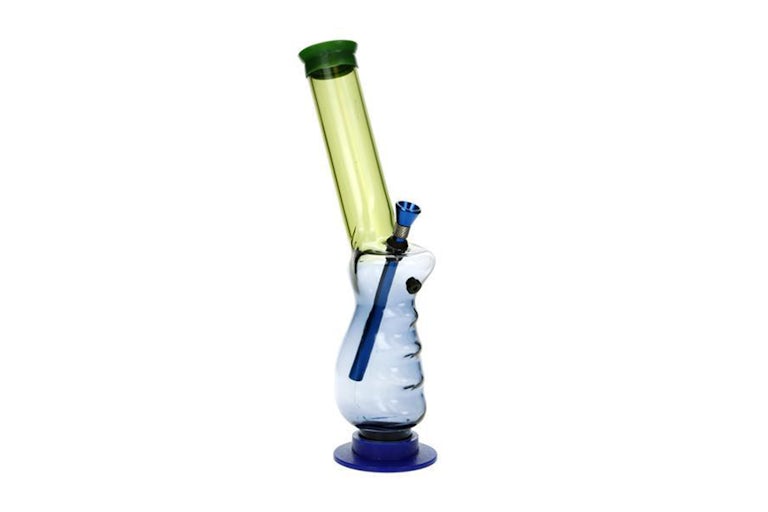 Get ready to get comfortable. Not only is this piece a steal at under 15 dollars, but this simple piece features an ergonomic tilted neck, thick base, and easy grip. Measuring 12" in height, the notched handle on this piece provides an excellent consumer experience. Recommended for regular consumers searching for a cozy and no-frills way to get elevated, load this piece up when you're hunkered down with your favorite nighttime movie. $14.99.
The Ripper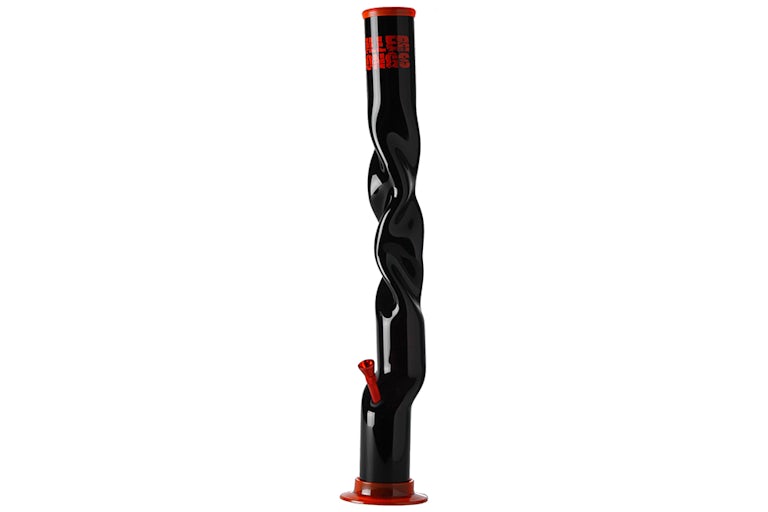 The Ripper is one awesome piece. Its crazy contours allow you to stack up the ice cubes for a cooler hit. The sheer length of the piece—more than 19 inches tall—ensures a large smoke capacity. Here's to betting it can fill your lungs. $49.99
Acrylic 2 Foot Bubble Bong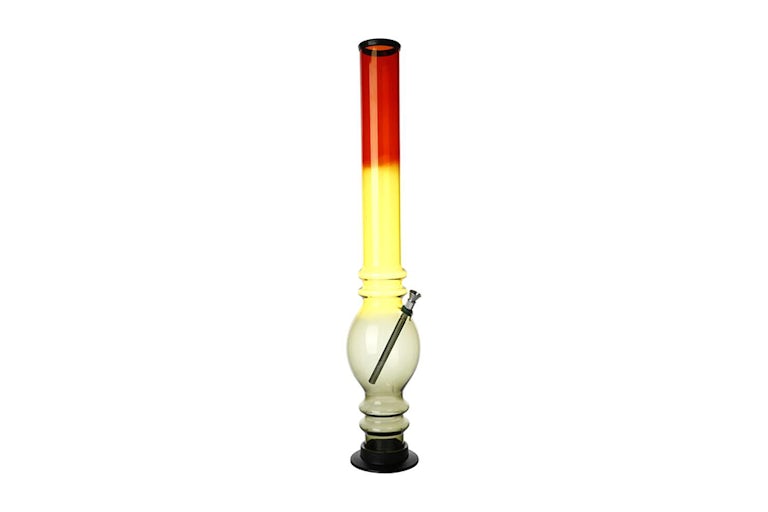 This bong is formed from 100% acrylic construction. That means it is powerful and break proof so you won't have to worry about any accidents or any difficulty storing it. This piece is also machine washable so you can keep it clean with ease. This is the perfect piece for the occasional user. The bubble-base and large chamber ensure maximum cooling of the smoke. Complete with an anodized metal downpipe and bowl. $17.99.
Best Glass Bongs for Sale
Looking for luxury? It's time to retire that 18" bubble bong you've had since you were 18. The great wide world of cannabis has grown up, and now your glassware can, too. Elevate your smoking experience with one of the best glass bongs on the market.
Grav Labs 7" Upright Bubbler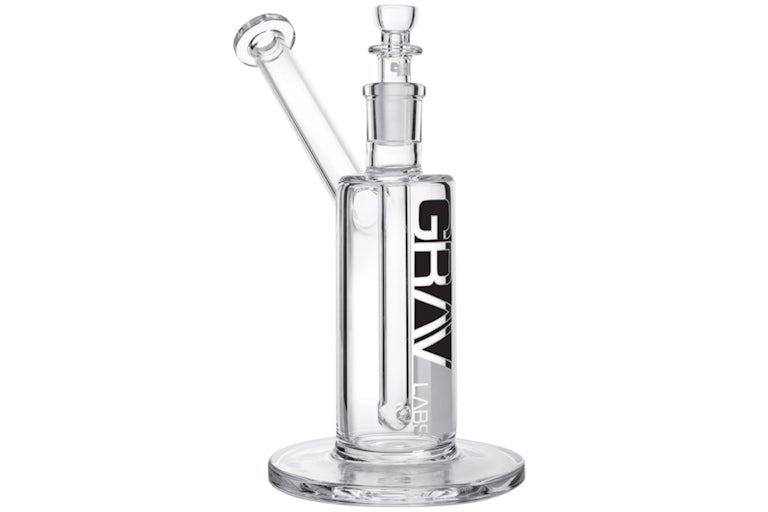 Small doesn't mean inferior. This 7" Grav Labs Bubbler is an excellent choice for those seeking a truly high-quality piece without spending a small fortune. While Grav Labs glasswear can get pricey, this elegant yet straightforward bubbler is ideal for those hoping to treat themselves to something nice. Short yet mighty, this glass water pipe features a tungsten-lined showerhead percolator. Expect robust clouds and extra tasty flavor from this exceptional piece. $87.95.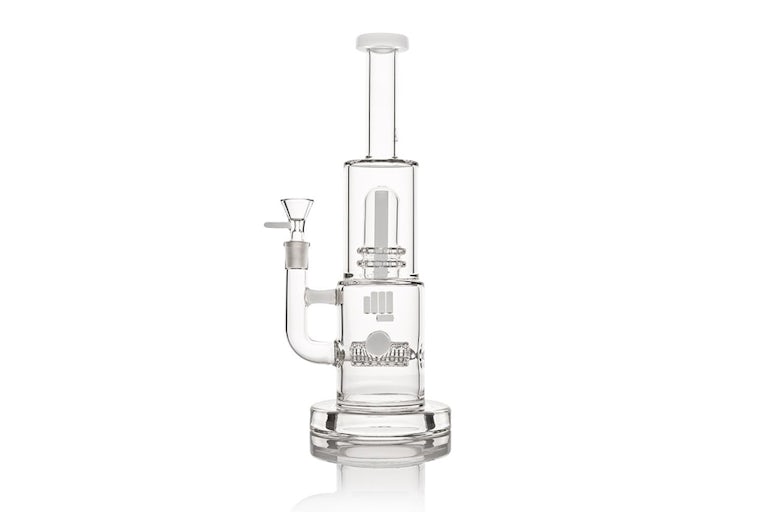 Sometimes, you just need to be spoiled. There's no doubt that the Famous Brandz Snoop Pounds Mothership Water Pipe will do just that. This hand-blown work of art is not only made from 5mm borosilicate glass, but the piece is completed by dual dome percolators. This sophisticated design provides superior smoke filtration, creating smooth and billowing clouds with every hit. Even the most die-hard herbivores will appreciate the strong experience this piece provides. $194.99.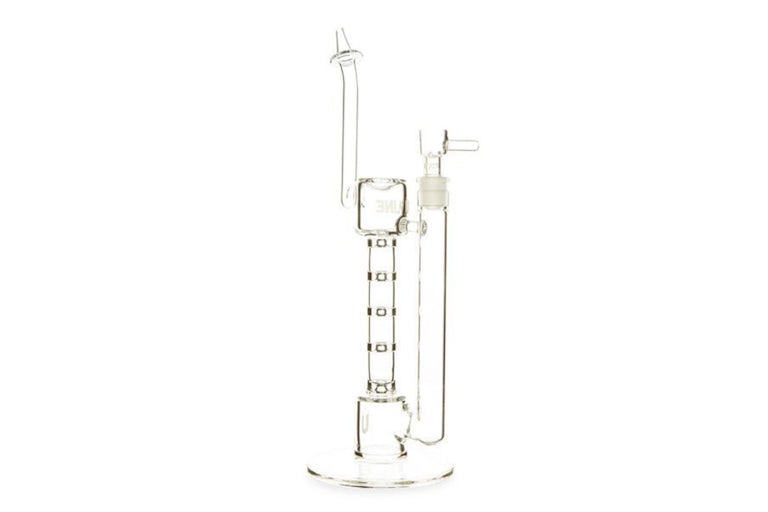 The 18″ Upline—designed by Micah Evans and Austin, Texas's own Grav Labs—combines the power of hydrodynamics, directional airflow, and gravitational diffusion. The result is silky smooth inhales. Smoke descends from a Dewar's joint through a bed of water. It then bubbles upward through a ladder-like stack of forced restriction percolators. It ends its epic journey through an arched neckline with a contoured mouthpiece. Thick borosilicate glass and a wide base give it great stability. $159.99.