Some of us don't go anywhere without our favorite herb. For many, it's medicine, while for others, high times are the best times. Either way, we can all agree that life is sweeter when you have your stash than when you don't. But if you've ever tried traveling with your buds, then you know it can be a hot, complicated mess. Even a gram of loud is enough to fill up the whole room with the smell of dank, which brings up a second issue: allocating a decent spot for safekeeping besides your bra or back pocket. Tossing your sack inside of your bra will have your lingerie smelling like Kush in seconds, and your back pocket only makes it easier for you to lose it.
Stash bags, on the other hand, conceal the dankness in more ways than one. They're essentially purses for pot. Some are stylish and sophisticated on the outside like a designer bag, but there are also stash bags that are plain and simple and could be mistaken for an everyday backpack, toiletry bag, or something similar. Inside, a stash bag will typically always have zipper pockets, pouches, and dividers to keep your pot and paraphernalia organized. However, some bags offer even more features, like a combination lock, storage jars, and bonus storage to keep your cards, keys, and other possessions separate from your ganja.
The Best Stash Bags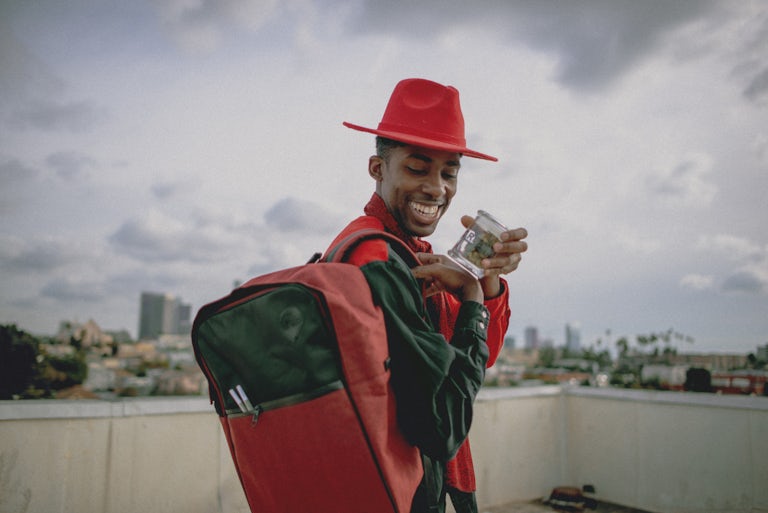 A stash bag is an awesome and convenient accessory to use at the house and when you're away. It makes it so that you always have everything together in one place and can worry less about your supplies going missing or winding up in the wrong hands. A stash bag can be your own personal flower station, dabbing station, or whatever you want it to be, wherever and whenever duty calls. Here are our favorite stash bags, backpacks, and more for transporting your weed and tools on the sly:
Best Stash Bags: Smell Proof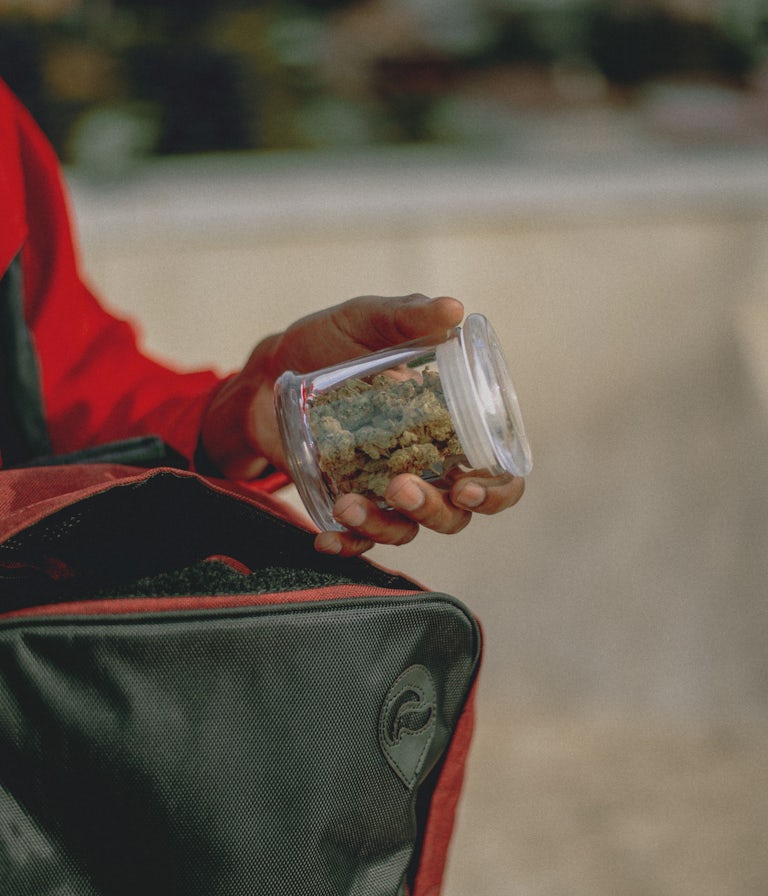 Right away, we can tell you that not every stash bag is as smell-proof as it's hyped up to be. There is one brand we can back up, and that's Skunk Bags. We put a couple of Skunk Bags to the test to see if we could tell which one had weed inside, but only a few of us had a lucky guess. If you smoosh your face against a Skunk Bag, you might notice a hint of dank on like, the fiftieth whiff, but just sitting around, not a chance.
The Kross is just one bag from the Skunk Bags line. I picked out Kross as the best smell-proof stash bag because nine times out of ten, you're going to want something that not only conceals the pungency and keeps everything in order on-the-go, but also doesn't get in the way. Carrying around a backpack full of weed around town is rarely necessary, if ever. Kross is both portable and 100% smell-proof. It features interior zipper compartments to hold vapes, pipes, and other paraphernalia, as well as adjustable shoulder and waist straps, a combination lock, and a carbon filter-lined front pocket. Perfect for storing an empty grinder along with your car keys and headphones.
Best Stash Bags: Etsy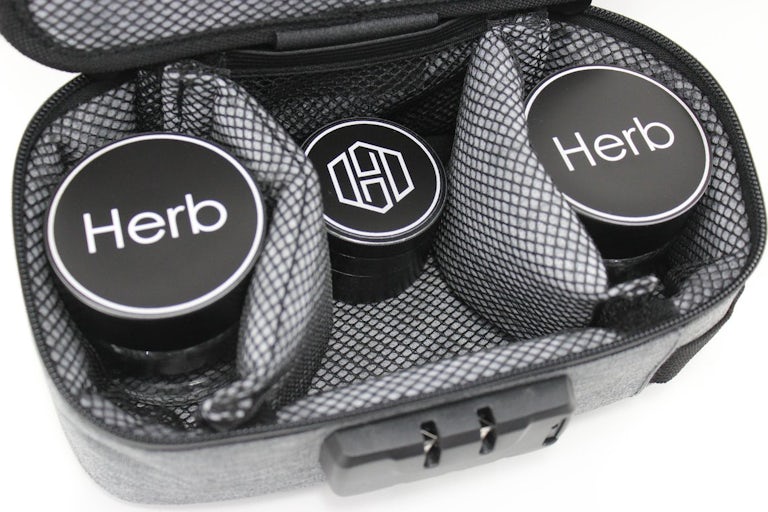 Who doesn't love Etsy, the site for all things handmade? If you're going on Etsy for your stash bag, then be sure to look up the Hush Case. Hush Case has its own website too, but if you already have items in your cart, then you might as well make Etsy your one-stop shop. In addition to being lined with proprietary carbon liner to eliminate odors, Hush Case features a top insert that can be used to store your blunt wraps, joint papers, dabber tool, and more depending on the type of connoisseur. Moreover, it comes with two removable velcro dividers that allow you to divide and organize your goods however you want and as a bonus safety precaution, a 3-digit combination lock, along with instructions on how to set it.  
Cute Stash Bags: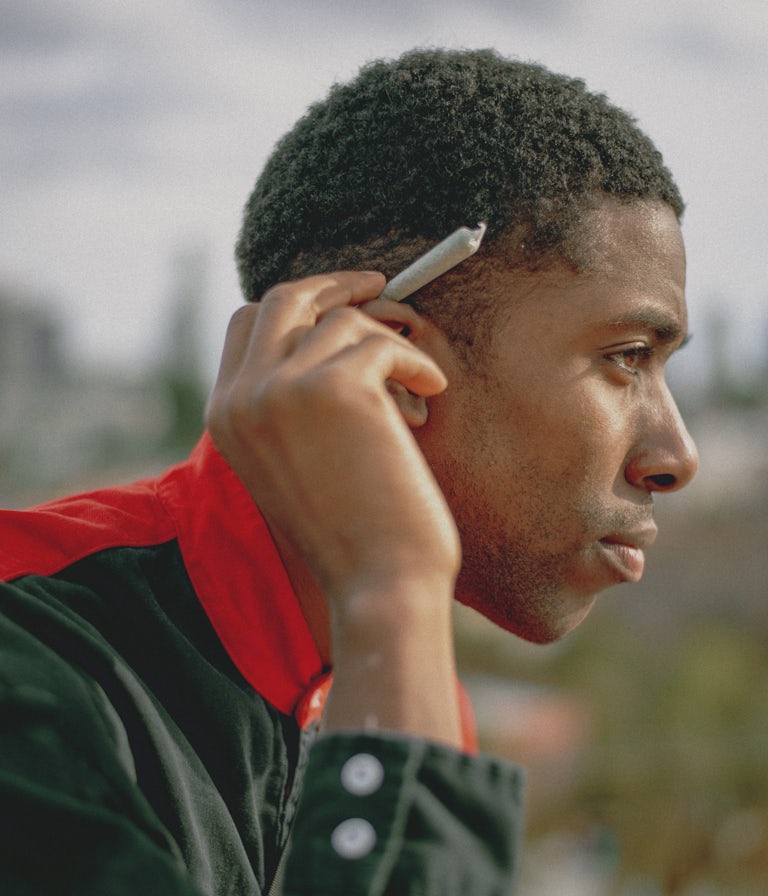 The Jenny Map is the pretty pot purse you need in your life if you want to carry your weed and things in style. It boasts a classy and fun design, and it's handy, especially when equipped with its complementary lock. Not only that but it's also super duper protective with its two odor-controlled interior pockets and waterproof zippers. Whatever the weather, the Jenny is always prepared with your gear in place, ready to head out the door when you are. Her removable wristlet makes it even easier to transition her from an indoor bag to an outdoor clutch.
Stash Messenger Bags: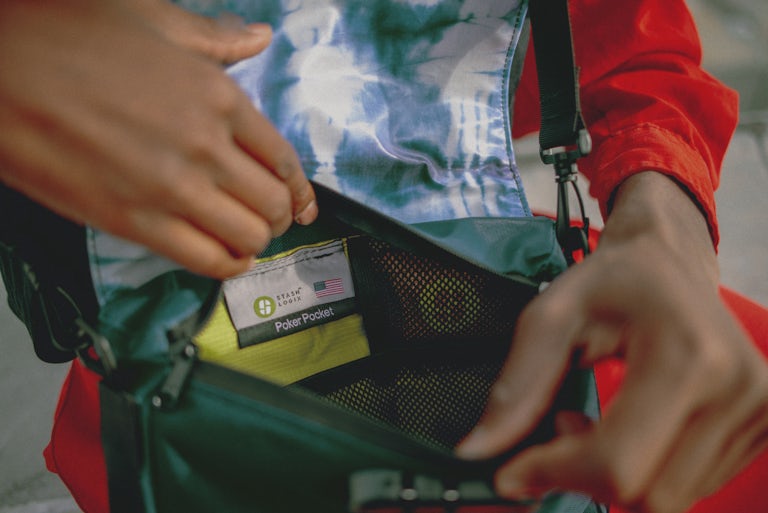 Messenger bags are the best when you're always on your feet. They're comfortable on the shoulders and back and provide room for your laptop, books, and in the LoHi's case, your weed too. The LoHi is an excellent stash bag for students, those who have busy jobs with a lot of coming and going, and people with long commutes alike. Aside from having multiple pockets throughout, including one for your cell, iPad, and of course, your flower, wax, and other weed essentials, LoHi is weather-proof and odor-resistant. And if you need to leave your desk for any reason and can't take your bag with you, then you can use its included poker tool to set the code on its lock. That way, nosey colleagues or classmates won't be free to go exploring.
Stash Bags And Wallets: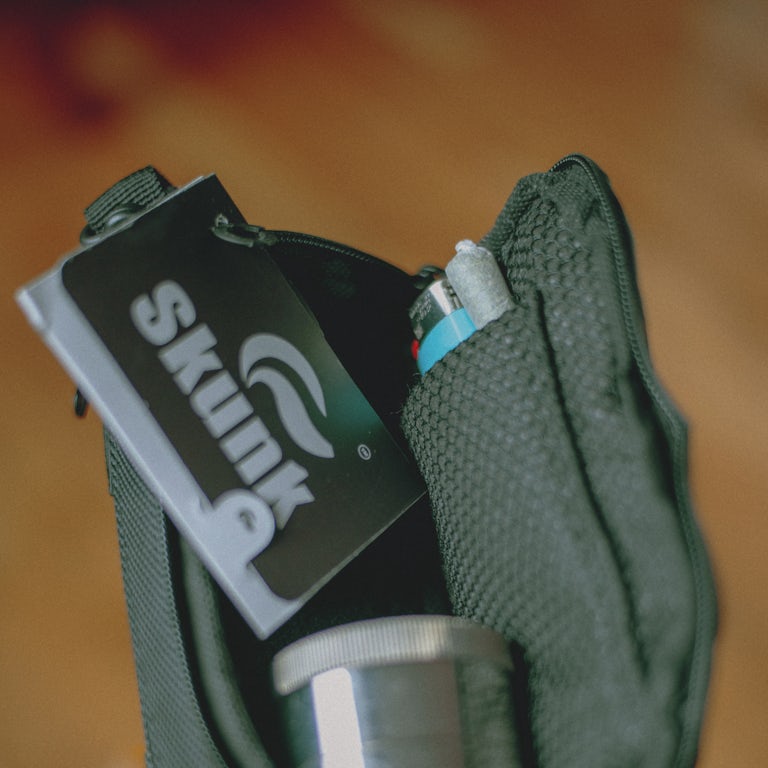 RYOT GOO Wallet
For a little something-something to guard your dabs on-the-fly, along with your ID, debit cards and credit cards, you need a stash bag and wallet in one, like the RYOT GOO Wallet. The GOO Wallet is especially convenient for dabbers as it features not only a NoGoo platinum cured silicone mat but also a storage pocket for wax, plus panels to store cards and papers. Its RYOT SmellSafe Technology and odor absorption antimicrobial microfibers keeps even the most potent concentrates' aroma covered. Moreover, its external zipper closure makes it so that you can toss the GOO Wallet in your bag or pocket without having everything come tumbling out and creating a mess.
Stash Backpack: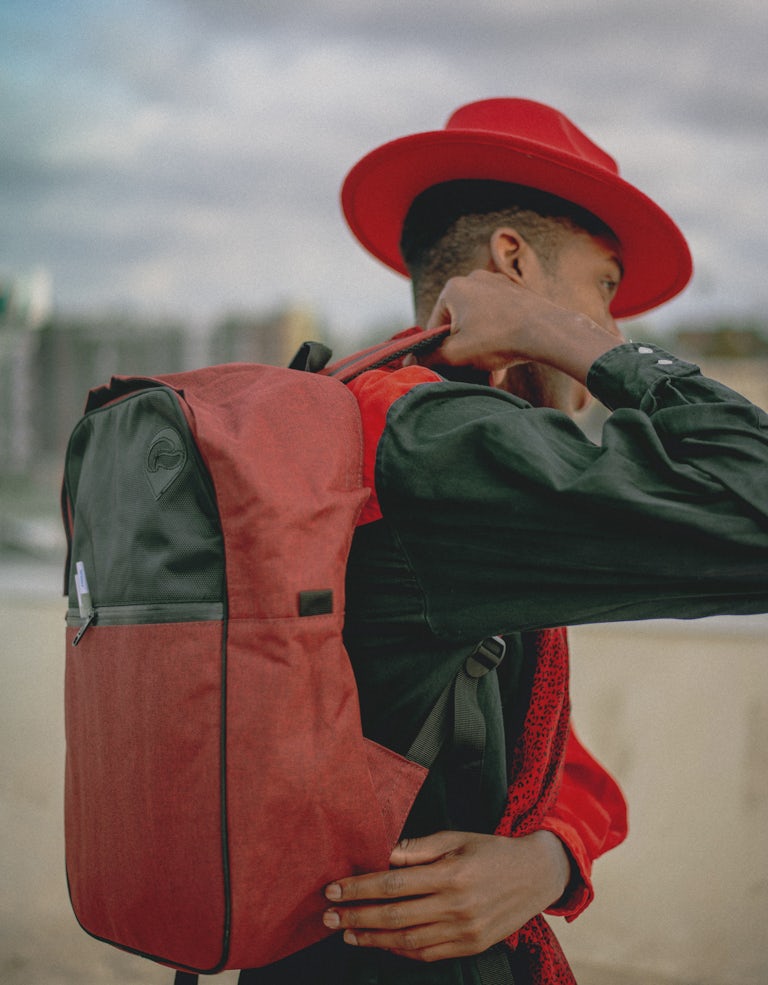 Prefer a backpack for your stashing needs? If so, then once again, Skunk Bags is the way to go. The Urban, in particular, is one of their best-sellers, and also one of our faves. It's casual and provides a ton of space inside for your computer, books, water bottle, Mary Jane, and the rest of the gang. There's a front pocket as well for storing other items separately, such as a change of clothes or a snack. Most importantly, Urban is 100% smell-proof thanks to premium activated carbon lining. Regardless of how adventurous your life may be, this stash backpack can keep up with anything and help you keep up too by holding all your supplies until it's that time again.   
Weed Stash Bag For Traveling Afar: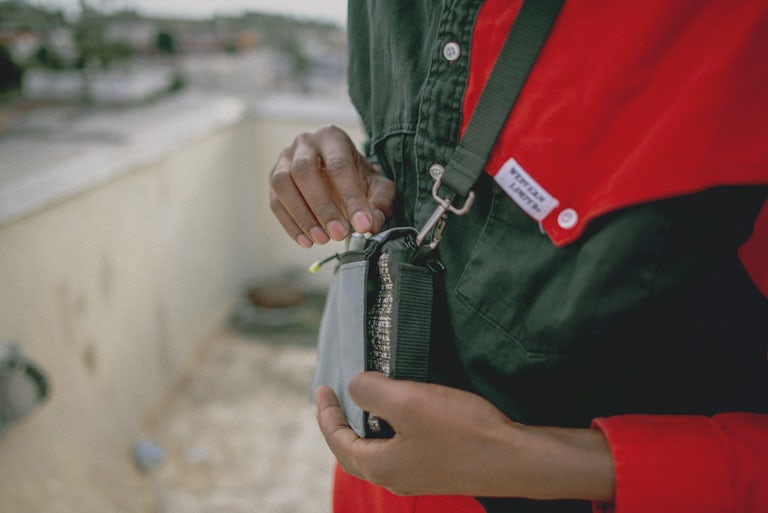 Technically, any stash bag can be travel-friendly, but for vacations and business trips, not really. For extended stays away from home, you need a stash bag for protection and to preserve the freshness of your herb. The leather travel case from Cannador is that stash bag and will even blend in with the rest of your luggage. Complete with your choice of two 1/4 oz or 1/2 glass jars, an airtight zipper with sealing lubricant, mesh net pockets, adjustable nylon velcro straps, interior dividers, and a grinder station, this stash bag will secure your gadgets and devices and maintain the quality of your buds and concentrates during your travels. For an additional seven bucks, you can also purchase a lock, which isn't a bad idea if you plan on leaving the bag behind in your hotel room or somewhere just as risky.