Tis the season y'all. Tax Season. We wait all year round for that fat check so we can stunt on our friends and family. Now that you're feeling like you got a couple more M's in your bank account, we're here to offer a few extra ways for you to blow it all away. From affordable to fantasy, here is a list of quality bongs to spend your tax return on.
1. The Sandblasted Borosilicate Glass Bong
The Sandblasted Borosilicate Glass Bong is a classic design with ice notches so smoking is real smooth. Borosilicate glass is tougher and more heat-resistant than ordinary glass so you don't have to worry about it breaking after you've made the splurge. This is one of those quality bongs you won't regret.
2. Bakerbot Oil Crisis Rig
The BakerBot Oil Crisis Rig w/ Collectible Lunchbox Storage Case is part Jerome Baker's robot-inspired oil rigs collection. These quality bongs look like they're right out of the Jetsons with their creative designs. The little guy has a painted on reminder that "Robots need oil" so don't forget to dab it up. 
These bot-inspired quality bongs feature one of a kind art created in collaboration with Stoner Days. You can rest assured that no one will have anything that looks like them.

3. Stanley by LONG-BONG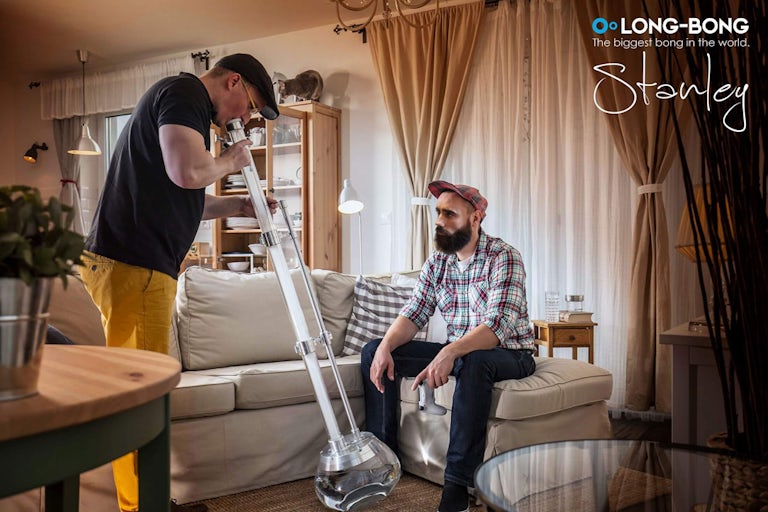 This piece of finely crafted machinery is approximately 4 feet tall. It is a beaker-shaped beauty made with handmade crystal glass. It's clearly one of the most quality bongs on the market. The removable mouthpiece is dishwasher safe hygienic plastic. There are also stainless steel pieces that keep the contraption together. The grand total comes to $3349.
4. Black Leaf Glass Bong with Triple HoneyComb Disc Perc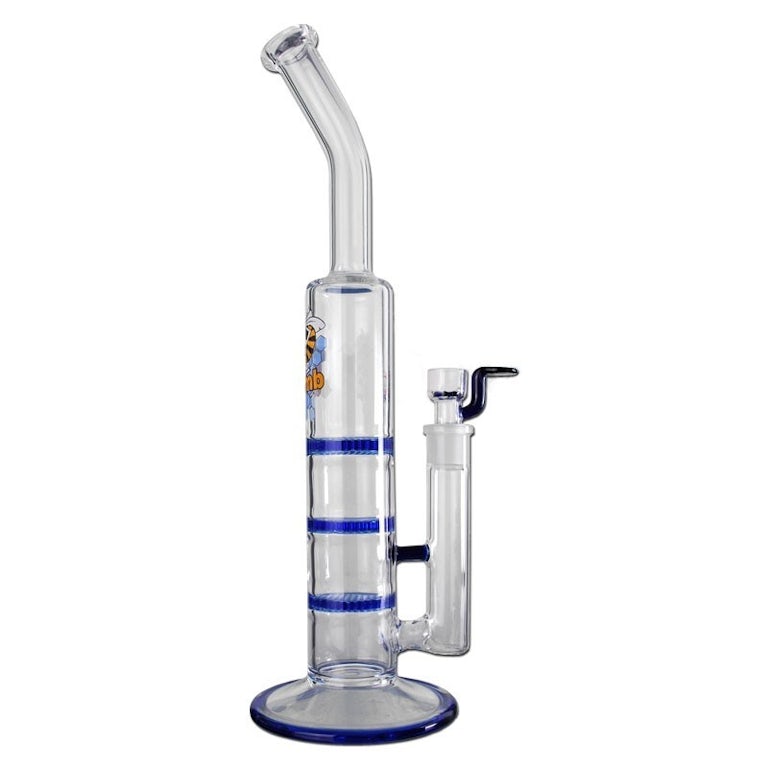 There are actual levels to the Black Leaf Glass Bong with Triple Honeycomb. The borosilicate sculpture has three different levels of percs for smoke diffusion. These percolators are the perfect way to get buzzin.
5. Thick Bong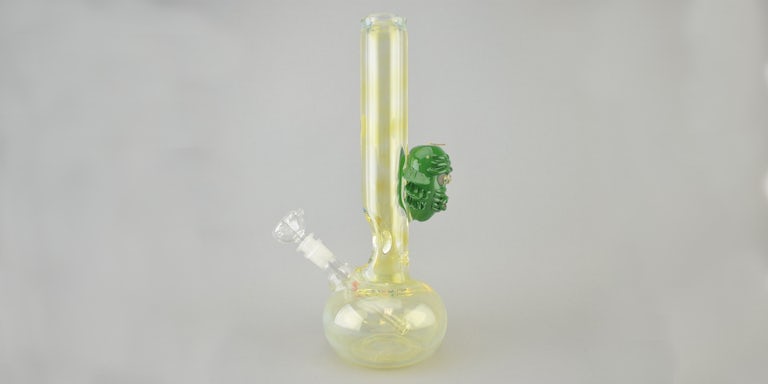 The JB 7mm "Thick Bong" is a limited edition design standing at a little bit over one foot. The bong also has a hidden feature where the head of a swamp creature doubles as a hemp wick dispenser for when you smoke. It's one of those quality bongs that even the cannabis vets in your friend group have probably never seen before. 
6. Pink Panther Dodo Beaker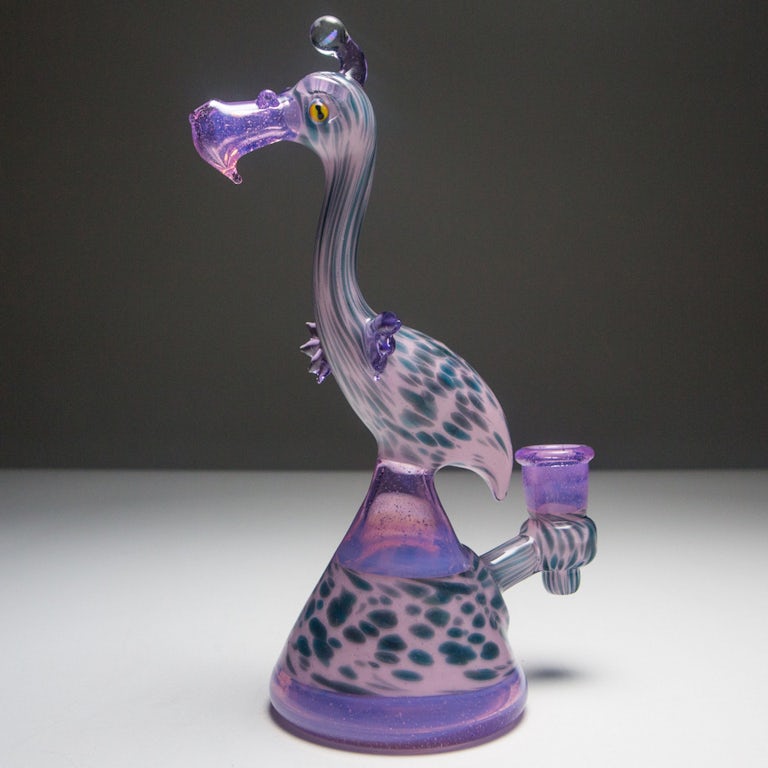 The Cave Smoke Shop refers to itself as one of the "top functional glass galleries" in the world. And it appears to be true with their impressive collection of weed-friendly quality bongs. The Pink Panther Dodo Beaker is particularly impressive. It's one of the quality bongs you might be reluctant to even smoke out of because it looks like it belongs in an art gallery. For a whopping $2500.00, it can be yours. 
7. Master Shake Recycler Rig
Behold, the Master Shake Recycler Rig. It's inspired by the "loud and obnoxious anthropomorphic milkshake character," also known as our boy Master Shake from the Aqua Teen Hunger Force. At 4.5 inches tall, this limited edition mini rig is the ultimate collector's item for someone stocking up on quality bongs. 
8. Michelangelo of TMNT Dab Rig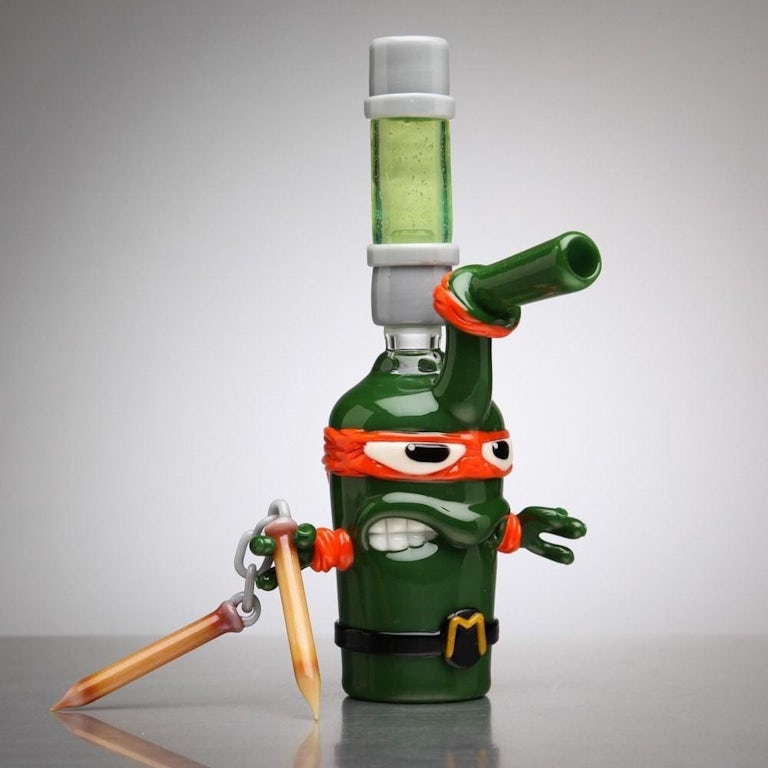 This next piece is designed much like the Master Shake rig. TMNT stands for "Teenage Mutant Ninja Turtles" so, as you might have guessed, this rig was also made to look like a cartoon character. The ninja turtle is also quite elaborate, with nunchucks and all. Most importantly, this piece makes for a solid smoke that rivals any of the best quality bongs. It better, too, at $1100.00. 
9. Darby Rasta Dichoroic Bubbler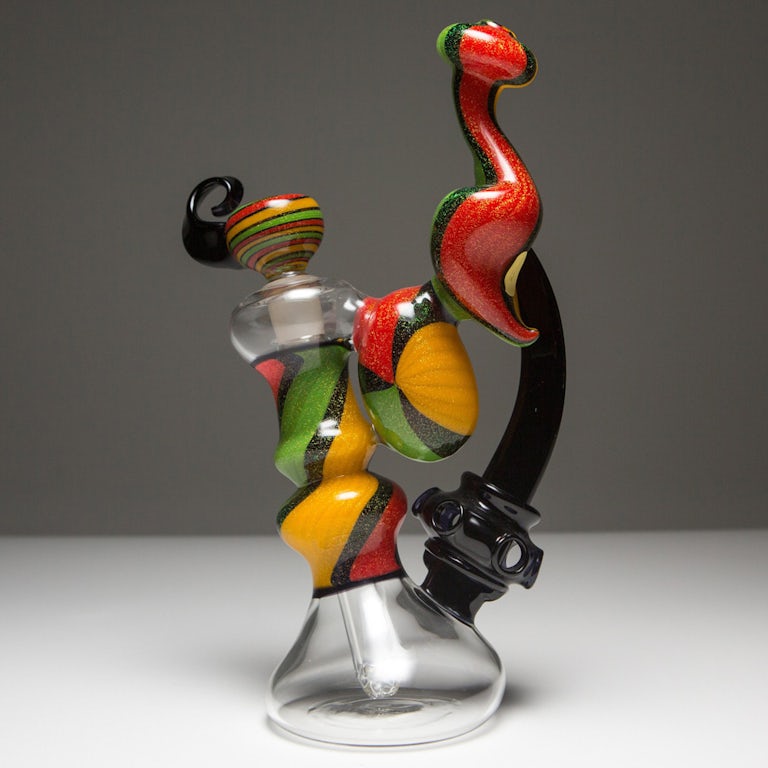 Rastafarian culture is often seen as synonymous with the blessed herb of cannabis, and the Darby Rasta Dichoroic Bubbler pipe honors that vibe. The sculpture is comprised of an amethyst glass and chamber with elaborate swirls of red, green, and yellow. 
10. Pulse Glass Custom Donut Beaker Scratched Glass Collab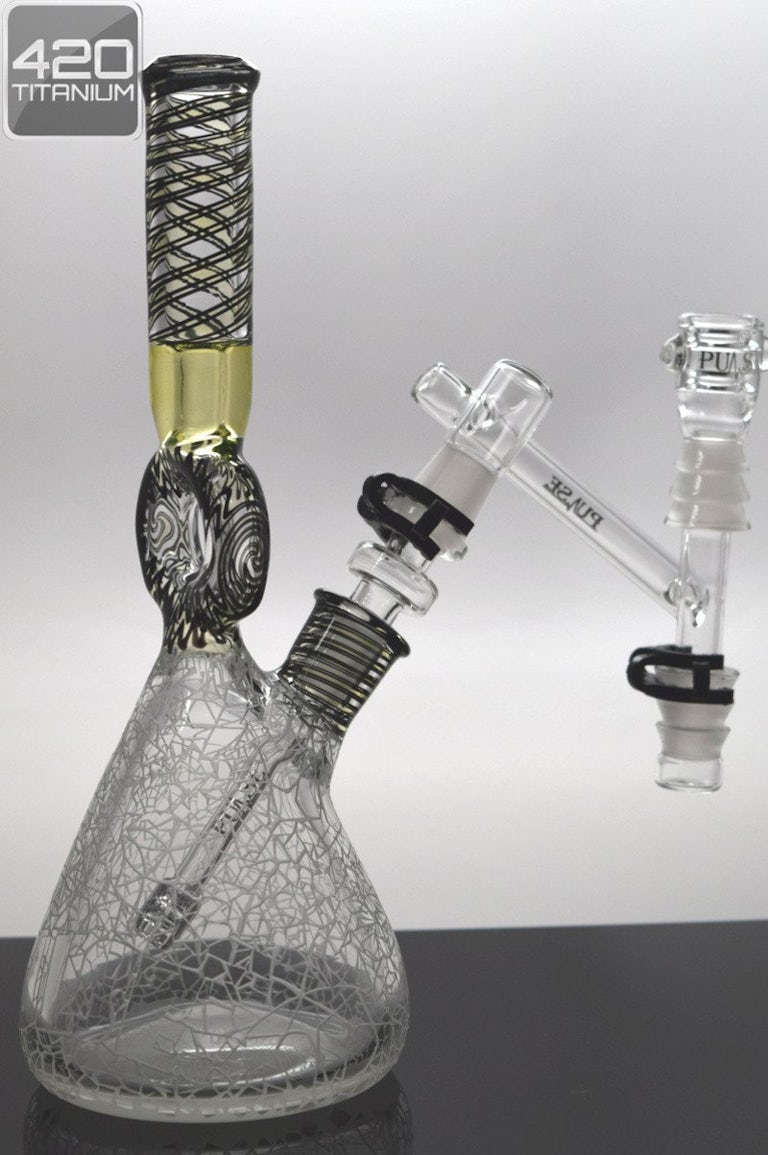 You really can't go wrong with one of Pulse Glass' award-winning quality bongs. They all have high-functioning rigs, with gorgeous etched designs. We had to share this thing of beauty on our quality bongs list even though it's one-of-a-kind. It has elaborate scratched glass that's sure to impress even glass artists in the cannabis space. If you can get it before someone else does, it'll cost ya $1420.00.